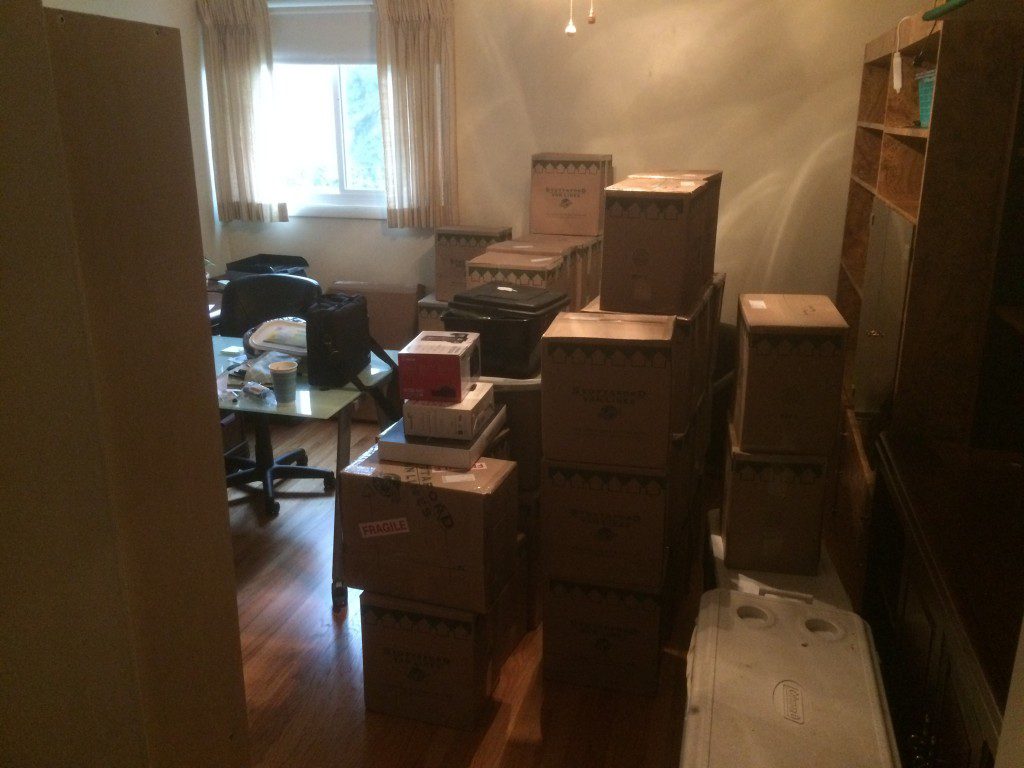 I was hoping to publish the last post in my Faith & Fidelity series this week, but life got very hectic very quickly, and that post will probably have to wait till next week.
On Monday afternoon we got word that our belongings from South Africa would be delivered on Wednesday. We had known this was a possibility, but we had expected them to take longer clearing customs. Tuesday was a mad scramble to build bookshelves and clean cupboard to make room for everything. The movers arrived with the container promptly at 8:00 Wednesday morning, and by noon, all the stuff from our old life in South Africa had been deposited into our new house here.
For those who don't know: we moved very quickly from South Africa back to the U.S. in May of last year so that my wife Anne could receive treatment for neuroendocrine tumors (AKA carcinoid cancer) at the University of Pennsylvania. We took with us only what we could check into luggage on the plane. We didn't decide until October that we'd be staying here for the foreseeable future. By the end of November we had a house, and for the next two months, our dear friends in South Africa prepped and packed our things for the move. And now it's here. We haven't seen these things for almost a year.
It's just stuff, but it brings a whole flood of emotions with it: gratitude for the friends who helped send it here and those who helped us receive it, joy at being able to fully settle down, and grief at the loss of our old lives that were so suddenly interrupted last April. Just how quickly did we move? When we unpacked the kids' toy kitchen, we found this cupcake tray – complete with crumpled cupcake wrappers, packed away mid-game: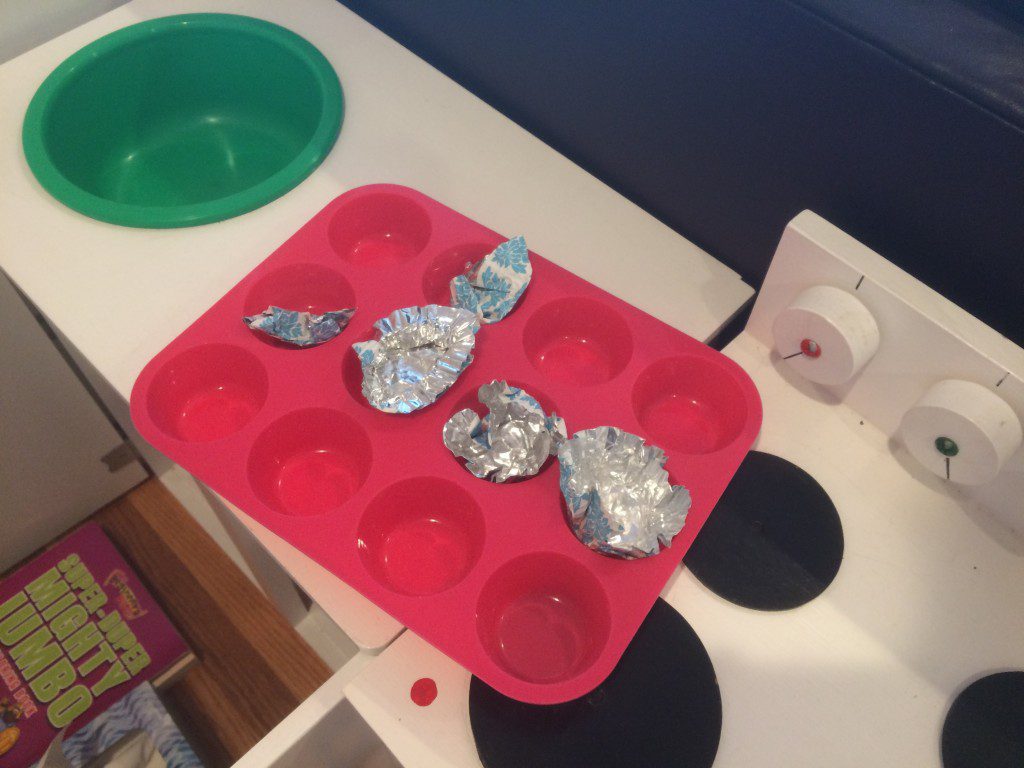 It's the kids' reaction that most often has me blinking back tears. A year is an eternity in the life of a toddler. Eleanor doesn't seem to remember much of anything – she was only a little over a year old when we moved. Samuel, on the other hand, was two-and-a-half, and he has foggy recollections of bits and pieces from our old life. Both of their memories have been augmented by looking at photos and telling stories of their time in South Africa.
I was excited to read Samuel his old favorite book, The Gruffalo; I was surprised (and a little sad) that he didn't remember it at all, not even what the Gruffalo was called. He did, however, remember "clang, clang, rattle bing bang" from Mortimer, and he shouted and danced along. He briefly sat on his ride-on Thomas the Tank Engine before moving on to explore other things. I wonder if he was as surprised as I was to realize how small Thomas was.
It's all a little overwhelming, and Anne and I have shed some tears together in the last few days. But it's good. This past year has been strangely in-between – living without most of our belongings, spending way too much time sitting in doctors' waiting rooms and filling out immigration paperwork. It's good to have these solid reminders that we are now here. And it's good that they carry with them so many memories of South Africa and Canada, a physical thread connecting our old homes to the new home we are starting to find here.