Continued from yesterday.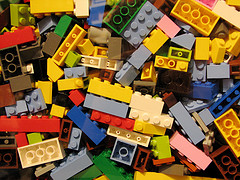 "Judas the transgressor," we Eastern Orthodox sing during Holy Friday Matins,"was unwilling to understand." If the story of God's salvation is light shining in darkness, then man's tragic journey is a turning away from that light toward lesser lights, imagining the flickerings within himself to be something more than dim reflection, and hence capable of illuminating all creation, with rational man at its pinnacle. But whereas Descartes reasoned: "I think, therefore I am," we sing: "Come, therefore, let us also go with him, purified in mind. Let us be crucified with him, and die through him."
Regarding that mind, Paul exhorted the Christians in Rome to be transformed by the renewing of it, but unlike it is to us modern Westerners, the mind was to earlier Christians, much more than Descartes's construal. It was (and is, and ever shall be) the nous, the eye of the soul.
So, on Holy Friday, at the commencement of Christ's hellward journey, we commit not to reason with the darkened mind of Judas and sing:
Let us offer our pure senses to Christ.
As his friends let us sacrifice our lives for his sake.
Let us not be weighed down by earthly cares like Judas,
But let us cry in the hidden chambers of our heart:
"Our Father, who art in heaven, deliver us from evil."
We cry from the hidden chambers of our reasoning and seeing heart, and we endeavor not to become imprisoned by the chambers of the psyche, which is well capable of fashioning its own hells. Here we might pause to consider how a number of state prison systems are beginning to grapple with the profound mental damage wrought by solitary confinement on inmates. It's not just felons; psychologists claim that average people become profoundly disoriented and disturbed when similarly isolated.
Modern man goes insane when left to his mind, yet holy ascetics in harsher conditions draw closer to the heart of God. The former has only his shadowed psyche, the latter the nous. Maybe hell is just the absolute self-mastery we all tend to crave and the darkening toward God it entails. Left only to our thoughts, we can finally supplant the great I AM. I think, therefore I am.
Darkness is our enemy, and blindness too, so after midnight we process around the church, the cross before us, singing:
Thy resurrection O Christ our Savior
The angels in heaven sing
Enables us on earth
To glorify Thee in purity of heart.
We bear candles burning with received light, and the church becomes the tomb to which we march, only the tomb is now empty, for Christ is risen and we have followed. The tomb is empty not just because he left it, but because we followed him out.
I'm prone to forget that part, because I am walking and breathing, and the dead rest, it seems to me, in their graves, where I have lain my share of them.
In years of heartsickness I lurched repeatedly through the cycle in which many half-repentant sinners find themselves. I hated myself—how I hated myself—but not more than I loved myself. I felt terrible remorse, I begged God to change me, and I labored to be better, which is different than healed. I tried to live as a strong man, rather than embrace my weakness and live as a weak man should.
I found myself in a monastery, where a priest said something in the course of a lecture that rattled me. I don't recall his exact words; they amounted to what any Sunday schoolboy knows, which is that we are surrounded by a cloud of witnesses.
I sought him out later. I could scarcely contain my trembling. I explained to him that my daughter had died a few years prior. "What you said before," I asked him, "does it mean that she's seen all the things I've done?"
Imagine your worst sins. Imagine your three-year-old child watching you commit them. Do you understand my fear?
"She has seen you," he said. "She sees you now."
It was as if whatever heart I had left melted and drained through the soles of my feet.
"But she sees you with the eyes of Christ."
Sometimes I feel like I am one of those Lego pieces pinned to the bottom of the sea, waiting for the doors to open.
There are so many of us here.
And the paschal mystery is this: we journey into darkness, candles trembling, and our passage back to light is a journey to the tomb. Every hour we journey toward it, with hope or with dread, while all who went before us watch with perfected vision, which means they miss nothing and they hold nothing against us. Not a thing. Not one thing.
"They're waiting for the doors to open." Lifeless, darkened forms, they wait, as Adam and Eve waited, as many of us wait still, having no more sense than a lump of plastic at the bottom of the sea. We wait for the doors to open, but our backs are turned, and we have no more sense of light than those lost toys. Thank God we needn't clamber from the tomb ourselves. Thank God even a well-trained mind can be taught to see.
Tony Woodlief lives in North Carolina. His essays have appeared in The Wall Street Journal and The London Times, and his short stories appeared in Image, Ruminate, Saint Katherine Review, and Dappled Things. His website is tonywoodlief.com.
Photo above credited to Benjamin Esham and used under a Creative Commons license.