Advent and Christmas hymns are part of some of my earliest memories, and probably yours too.
This Christmas season, I'd like to linger over a few cherished hymns just long enough to hear the message that we might otherwise sing right past. (Last time, it was O Come, O Come Emmanuel.)
If you want some background music for this post, here is a lovely vocal performance of today's hymn; if like me, you prefer instrumental background, this is a wonderful arrangement.
I've always loved the haunting melody of the Advent hymn, "Let All Mortal Flesh Keep Silence." If its text has a medieval feel to it, theres good reason: it is based on an ancient Greek liturgy that originated in 4th century Jerusalem. It's one of the earliest Christian hymns still in use. So yeah, it's old school.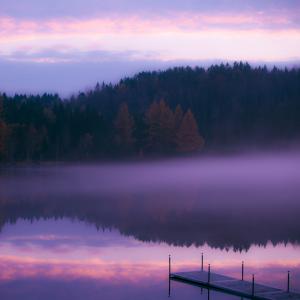 The lyrics were translated into English in the 1860s, and it was paired with the melody in the early 1900s.
Since the lyrics speak of Mary and the coming of Jesus, we often sing it in Advent; but its original place in the liturgy was in the lead-up to the Eucharist (what some of us refer to as Holy Communion).
Hymnologist Dr. Albert Bailey explained, "Since the Eucharist was an awesome rite in which, according to universal ancient belief, Christ was actually present under the guise of bread and wine, it should be approached only after due spiritual preparation."
And that's the purpose of Let All Mortal Flesh Keep Silence.
(Commercial: if you question "business as usual" in Christianity – or want to question it – subscribe to my newsletter, and we can journey together!)
Those early Christians took their Eucharist seriously: in this hymn, we exhort all humans to be silent and tremble at the approach of Jesus, who comes to demand "our full homage."
We're not accustomed to this kind of solemnity in Advent. Lent, maybe, because we've been trained to think about our sins in the weeks before Easter. But during Advent, we're used to feeling joyful, anticipatory. Here's verse one:
Let all mortal flesh keep silence,
And with fear and trembling stand;
Ponder nothing earthly-minded,
For with blessing in his hand,
Christ our Lord to earth descendeth,
Our full homage to demand.
What does it mean to "ponder nothing earthly-minded"? Are we even capable of that? Can we take our minds off of ourselves for a hot minute and contemplate what it means to give our full homage to our God?
Especially in the Christmas season, we'd rather think of God as a snuggly baby, sleeping peacefully in a diaper with a moonbeam highlighting his dimpled cheeks – but the hymn remind us in verse two that Jesus is "King of kings…Lord of lords."
King of kings, yet born of Mary,
As of old on earth he stood,
Lord of lords, in human vesture,
In the body and the blood;
He will give to all the faithful
His own self for heavenly food.
As the ancient Christians prepared to approach the Lord's table and re-enact the Last Supper, they thought good and hard about Jesus' sacrifice and majesty. He was not their BFF, and no one wanted to pinch his cheeks.
The third verse reminds us again of Jesus' majesty: angels calling out his praise, unable to look at his glory.
At his feet the six-winged seraph,
Cherubim, with sleepless eye,
Veil their faces to the presence,
As with ceaseless voice they cry:
Alleluia, Alleluia,
Alleluia, Lord Most High!
Whether we take the Bible literally (a loaded term for unpacking another day) or not, whether we love Christmas or hate it, it seems to me that as Christians we could stand to take our minds off ourselves for a while this Advent.
Let's keep silence long enough to ponder the enormity of creation and Creator. (I live in a warm-ish climate, so I like to go out on my deck at night and meditate on the night sky and the sheer vastness of the universe. How do you engage with God's universe?)
Then, when we've been put in our place, let's return to our daily life. Let's see what needs to be done, roll up our sleeves, and start serving as Jesus served.
(If you are energized by challenges to the evangelical status quo like this, you'd enjoy my blog. Sign up for my free newsletter here!)
(If you would like to comment, please pop over to my Facebook page. All of my posts are there and open to constructive comment! I welcome your thoughts. And don't forget to subscribe to my newsletter!)
---
OTHER POSTS YOU MIGHT ENJOY:
Reflections on "O Come O Come Emmanuel"
The significance of Baby Jesus as a person of color
White Savior Syndrome: a brief case study
Lies we tell ourselves about poverty and the poor
---
FEATURED IMAGE: "Reflet de la montagne… nuage de vapeurs magiques… j'entends le silence…!!!" by Denis Collette…!!! is licensed under CC BY-NC-ND 2.0