For readers who have been following the insane story of our relatives in Gaza, here is a new installment.
For newcomers, you can read the first two parts of what I hoped and prayed would be a two-part series (#1 here, #2 here). Alas, the Israel-Gaza war is still going. It's more like a massacre than a war – many of you know that.
We have lots of relatives in Palestine, but one family is particularly close to our hearts. My father-in-law's sister – my husband's aunt. – lives in the Nuseirat refugee camp in Gaza with her adult children and grandchildren.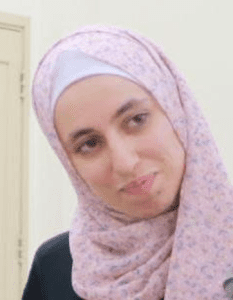 One of the grandchildren, Horea, and I have gotten quite close – especially for a couple of people who live on opposite sides of the world, and speak different languages. We are so thankful for Google Translate.
Horea is 26 and the oldest of eight siblings, lives at home with her family, and is inches away from having her Master's degree in Linguistics. I don't know how she will finish, as her university has been bombed.
(A few notes: In the US, a bakery is somewhere we go for fancy pastries. In Gaza, it's where you get your daily bread, literally. Every family gets bread every week from the bakery. The restaurants mentioned here are also not fancy, but inexpensive, quick local foods – felafel stands, shawarma carry-outs, things like that. Many people rely on these establishments for low-cost meals without having to purchase ingredients or cook themselves.)
Here is part of our conversation, picking up where we left off in part 2. (Horea is a poet, and Google Translate is a bit pretentious sometimes, so pardon if her language occasionally sounds stilted.)
Sunday, Oct 29
Praise be to God, we are fine. We left our house and went to my uncle's house. Thursday night was terrifying for us. A house was bombed, only 10 meters away from us. We felt the house shaking violently as if it was about to fall. Some fragments entered our house, and dust entered the house. We all left quickly. I was crying at the time and praying to God to protect us.
The Internet was cut off from the Gaza Strip for two nights. Today there was Internet. I was very happy that the Internet was back, so that I could communicate with you. Israel cut off communications and internet lines
We are so happy and relieved to hear from you!!! Sounds like it's been terrible. Did you go back home? How is your grandmother? How are the kids?
Since Friday, there have been violent raids that rocked the Gaza Strip, and there was continuous bombing, and because of the disconnection, ambulance crews were unable to reach the martyrs and injured because they did not know where the attack occurred, so civilians treated the injured in their own cars. This is not a war, but rather annihilation.
I have become depressed and afraid so much that I no longer have good dreams when I am asleep.
Right now there is very heavy bombing in our camp.
I heard that the bakery was bombed right after it received a delivery of flour.
True, because a loaf of bread would have been sold for 4 shekels at half its price, they are trying to bomb any lifeline. They also targeted the main bakery in the city of Nuseirat, leading to the martyrdom of the bakery owner and causing damage to the surrounding areas.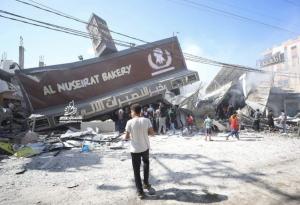 They also targeted several restaurants in the city of Nuseirat. People were standing in line to get dinner for their families. A large number of people were martyred.
This is inhuman.
(I asked Horea if she would be willing to describe a bit about what the days are like for her family.)
What is my day like in war?
I live all day in increasing anxiety, and at night I am awake with all family members. We listen to the news on the radio, follow up on events, and the bombing increases at night, so my little brother begins to ask us: "Are we going to die?? I'm so scared, I don't want to die!"
We do not know how to sleep at night. At a time that brings calm and rest to the whole world, it comes upon us like a ghost that terrifies us.
Since the war began, we have been suffering from a power outage. At night, we light some candles so we can see each other. The sound of bombing is never-ending. How I wish this sound would be silent forever.
We all sit in one room, sharing this sadness and fear together, and if we are destined to die, we will share it together.
We take a few hours out of our day to rest a little, and then we wake up to the sound of endless bombing.
In the morning, I tidy the house with my mother, while my father and two of my brothers go looking for drinking water and salt water to use to wash our faces, clean the dishes, and wash our clothes.
My father stands in line to get water, and he may stand in line for two hours. He comes in exhausted and sweat is pouring from his forehead.
My brothers also stand in another line to bring salt water from the schools next to the house.
My mother also kneads the flour, and another brother brings boxes of wood and paper to light the fire, so my mother can bake the dough.
I make lunch, a bowl of yellow lentils alongside, which we all eat from.
I also help my mother wash the dishes and do the laundry.
We feel very anxious. When someone leaves the house, we are all tense all the time, and when I hear any nearby bombing sound, I feel very afraid for my father and brothers. Sometimes I prevent my father and brothers from going out and I tell them we do not want to drink. The important thing is that they are safe.
Also, with the power outage, there was another problem, which was how to charge phones, so that we could stay connected and communicate with the world. This is a problem that all the people of Gaza suffer from.
Every day after our phone battery dies, we send our phones to our neighbors' houses who have solar power to charge our phones. This is what we do every day.
My grandmother [age 96] also hates war. She lived through the Nakba with its events and calamities. They were forced to leave their village, where they had built their lives, and the occupation forced them to make two choices: emigration or death. She was carrying her infant child, who was 4 months old, in her arms. She can not forget the scene of the martyrdom of her sister Jazya and her two young children, The pain is difficult, the pain of migration and the pain of loss that we are experiencing now. My grandmother hopes that the war will end soon. Every day she asks me when will the war end?
I tell her: I don't know, but God willing, it will end soon.
She tells us: The sound of continuous bombing reminds me of the Nakba [catastrophe] in 1948.
I also always try to reassure her that the war will end. My grandmother, like me, loves life.
As for the children, I try to get them out of this disastrous atmosphere and distract them as much as possible. At night, I tell them entertaining stories that provide them with positive energy, and sometimes when I tell them all the stories I can remember, I compose stories for them from my mind so that the children sleep.
And every time I try to make them forget their fear, the sound of violent bombing comes, turning their smiling faces into pale, frightened, yellowed faces.
During the day, I also play with them the game of puzzles, hide-and-seek, and Monopoly, which Mahmoud loves to play, so that the children stay psychologically safe.
On the first day of the war, my father went to secure a month's worth of medication [for his diabetes], because the pharmacies would run out of medicine during wartime.
My brother Ibrahim went back to check on our house that we ran from last week. There were a lot of fragments that entered the house, and dirt and dust filling the house. [There was other damage too.] He cleaned the house, then returned to my uncle's house.
Monday October 30
We didn't sleep a minute last night. The sound of the bombing was very violent and unprecedented, and continuous and did not stop for a single moment. It was a terrifying night.
The people fled the bombing areas to take shelter in the schools, and after the school refused to receive them because the school was overcrowded with displaced people, the people went to look for shelter. A man who owned a wedding hall provided shelter for them. At noon the next day, occupation aircraft bombed the wedding hall where the displaced were present, resulting in martyrs and wounded.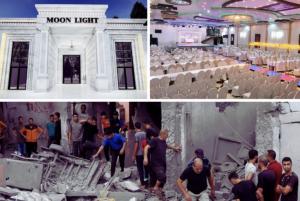 Last night, I died a thousand times, and for a moment I felt as if my heart would stop, and I also felt that my nerves were fraying.
Because of the intensity of the bombing, I sometimes collapse and cannot do anything. Today, when I heard the sound of violent bombing when they bombed the wedding hall, I looked out the window to find thick smoke rising, as if it were Judgment Day.
Is the wedding hall nearby?
Yes, it is close. It is approximately 300 meters [0.2 miles] from my uncle's house
Also today they bombed a hospital.
[Forwarded message] Urgent: A state of panic afflicts cancer patients and medical staff as a result of the destruction of the only Turkish Friendship Hospital for cancer patients in the Gaza Strip and the infliction of severe damage to it as a result of the Israeli occupation repeatedly targeting its surroundings.
The Israeli occupation not only increased the suffering and pain of cancer patients and deprived them of medicines and travel for treatment abroad, but it also put their lives at risk by targeting the hospital's surroundings.
Dr. Sobhi Skaik
Director General of the Turkish Friendship Hospital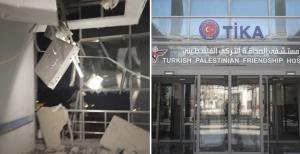 Yesterday, a 24-story residential building was bombed in the city of Nuseirat. The building was bombed, leaving 45 martyrs dead.
(Here is a photo from NBC of the rubble from the building in Nuseirat.)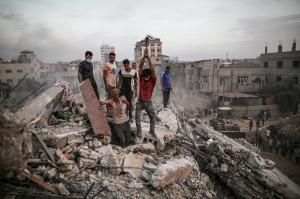 Also yesterday, another massacre occurred in the city of Jabalia, killing hundreds of martyrs.
(This photo is from an article in the New York Times entitled "Israel Used 2,000-Pound Bombs in Strike on Jabaliya, Analysis Shows")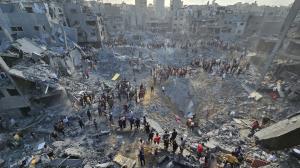 If Jesus Christ were present today, he would have said to them: "Why did you let the innocent die? Why did you not stand with the weak and marginalized? Why did you not do my command?" His tears would fall.
The picture has become clear: they are targeting civilians and justifying the killing of children by saying that tomorrow they will grow up and defend their land.
Tuesday, October 31 – NOTHING.
Wednesday, November 1 – NOTHING.
Thursday, November 2 – NOTHING.
Friday, November 3 – NOTHING.
Saturday, November 4 – NOTHING.
Sunday November 5 – NOTHING.
Monday, November 6 
We are Fine, thank God. Every night the tension and anxiety increase, and we feel that our nerves may slip away and we think every day, will our turn come?
We love life, we just want a quiet life. I wish time would go back a little and the war would not happen.
I want to return to my room, I want to return to my university, I want to return to where my dreams were starting to come true. I was so excited but now I'm starting to lose the passion.
I miss the Gaza sea and its fresh air. I miss the liveliness of this area.
I want you to know that many millions of people around the world are demanding a ceasefire for you. They are pushing their governments very hard. The world sees your oppressor for what it is.
Have things quieted down for you?
The past few days they started bombing like crazy, hitting homes with artillery. They bombed a sports club in our area, which is opposite the shelter school, which led to the martyrdom of some people in the shelter.
My brother Haitham and Ibrahim suffered from inflammation of the stomach and intestines due to drinking salt water.
Have you gotten anything from the humanitarian aid trucks?
All we got was five cans of sardines, five cans of beans, two cans of feta cheese, a kilo of sugar, and a liter bottle of oil. and after that we did not receive any aid.
How many people are in the house to share that?
The number of people in the house is 37 people.
How many rooms are there for all these people?
We are in 7 rooms.
I heard they're destroying all the solar panels.
It is true that they destroy everything that provides you with life, and by God, life has become very difficult. Thank God that our neighbors still have solar energy from which we can charge our phones.
Tuesday, November 7 – NOTHING.
Wednesday, November 8 –  "I heard a house was bombed in Nuseirat. Checking on you, habibtee." NOTHING.
Thursday, November 9 – NOTHING.
Friday, November 10 – NOTHING.
Saturday, November 11 – NOTHING.
Sunday, November 12 – NOTHING.
Monday Nov 13
Hi, how are you Aunt Kathy and how is Uncle Ziyad?
I hope you are all well. I want to tell you that we are fine.
I miss you so much. The internet has been offline for days. I have been waiting for the moment when there is internet so I can tell you that we are fine.
I can't imagine what your life has been like, habibtee. How are the children?
It was another week of pain. Another week of slow death…
No water, no electricity, no food. The smell of death follows us everywhere.
It has now been 38 days since the war started, and these are very heavy days.
Every day that passes in the Gaza Strip is more difficult. Gaza can no longer bear it. Hearts are full of pain, the sound of the never-ending bombardment.
We all live the same routine trying to secure food and drink and getting them has become very difficult. Obtaining food and drink has begun to cost you your soul as well. Every place is a targeted place [for bombing], and every gathering of people who are trying to get water is targeted, they do not differentiate between one civilian and another..Many times we go to bed hungry and thirsty.
The sound of the bombing is very frightening, terrifying and strong, and a foul smell spreads in the air.
We are still wearing summer clothes, there is no rain, and the air is polluted and spread with viruses and diseases.
We are all depressed and bored and waiting for the moment when the war ends.
There is nothing to say except Ya Rab (oh, God save us). I don't know what to say. I wish I could rescue you.
It looks like another Nakba. Does it feel that way to you?
I often heard about the Nakba from my grandmother, how they were forcibly displaced from their lands, and that they had no choice but to flee with their lives instead of the death that awaited them.
Today I am experiencing the Nakba with my grandmother and my family. Also, I do not live in my home. We fled from the death that was chasing us, the safe house that sheltered us, the house that carries inside it many memories, the house that I memorized all its details, the house that I could only find comfort in, we left the house, that house is no longer safe.
We fled and do not know how long we will live.
Did you ever imagine you would be part of another Nakba?
In fact, I never thought that. I thought things would be better, that the siege would end, and that the future would be better, but the opposite happened.
Do you have enough food and water? And medicine? 
The shops were empty of all types of food. There were no eggs, lentils, coffee, candles for lighting, or canned goods, and no fruits. No flour, and no gas for cooking.
If you want to get bread, you will walk 3 kilometers [almost 2 miles] and stand in line for 3 hours in order to get a loaf of bread, and it may cost you your life.
Also, pharmacies are completely empty of medicines. There is no medicine in Gaza. People suffering from heart disease and cancer are starting to die.
Haitham went out early in the morning at six-thirty to bring a loaf of bread home. He stood for 3 hours to get the loaf of bread, and walked 3 kilometers, and his toes became cracked from standing for so long
Praise be to God, Ibrahim and Haitham's health has improved from gastroenteritis.
Ibrahim, my brother, went today to get water.
My brothers are starting to feel tired and bored. My brother Mahmoud always feels afraid. I try to get them out of this feeling. I play with them, talk to them, tell them stories, and hug them.
I hope [all colonized people like us] get their freedom without wars and without torture. I hope that there will be an international community that resonates and resolves all crises in the world without wars. I hope that peace will come to the world and the peoples of the world will fully obtain their rights.
I hate to see blood being shed all over the world…Humanity must be in control of the world..
Has this war tested your faith in Allah?
We do not doubt our faith in God, we believe that God will not let the weak suffer more, that God sees and hears everything, that God will save us because He promised His faithful servants relief after patience.
Tuesday, November 14 – NOTHING.
Wednesday, November 15 – NOTHING.
Thursday, November 16 – NOTHING.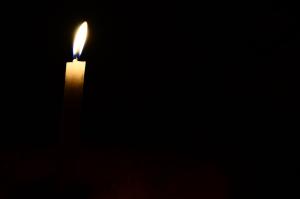 All telecom services have shut down completely – there is no fuel left in Gaza. Even if Horea can still charge her phone from her neighbor's solar panels, there's no way to communicate. 
I don't know when I will hear from her again. Several times every day, I send her a heart emoji or a message, so that when the war is over and she's back online, she will know someone was thinking about her every day.
How in God's name are we letting this continue week after week?
---
I invite you to subscribe to my newsletter. I write about the Palestine-Israel issue regularly, and other issues relevant to progressives or those considering becoming progressive. If you would like to comment on this post, please pop over to my Facebook page. All of my posts are there and open to constructive comment. I welcome your thoughts.
RELATED READING: