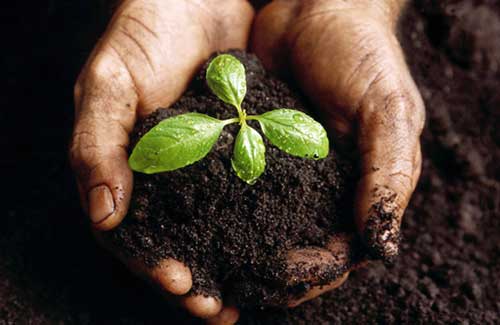 I felt the vibration again. No, it wasn't my phone. I felt it inside my head, where it's been happening for the last few days. The vibration would last for hours and there was nothing I could do to stop it. I would wake up in a panic attack, unable to breathe. I was gripped by fear while I was dying again. The emotions always came in one package; the label spelled death.
It was the second year since I stopped taking happy pills. I was making breakfast while grasping for breath, my head still on vibrate mode. I packed lunch for my husband and smiled at him as he prepared to leave for work. I was imploring him silently not to go, not to leave me alone with my fear. My pleas went unheard.
I chose to stop taking the pills so I could be who I wanted to be. I didn't like the person I was becoming while on the pills- arrogant, apathetic and unkind- it wasn't me. I wanted to know how it felt to be a human. So here I was being pounded by all kinds of negative emotions that needed to be sorted and filed. But I did not have time to do go through my emotions; I had to prioritize my needs and taking care my family came before anything else. While I was awaiting the arrival of awareness, I was also learning to be a mother to my kids.
I sent my kids outside to play and sat next to the window. I wanted to cry but I didn't want them to see my defeated face. I was angry. I wanted to enjoy the experience of motherhood without the interference of depression, perforation of fear, guilt and anxiety. I was blaming everyone for my condition and I wanted out. It was a dangerous place to be in for a believer as a battle ensued between my heart and my mind. The worst part was when my mind started playing tricks on me. It would pin my misery on everything, from my husband to my hijab. And my deen would get the worst hit while my mind enumerated how I was being too hard on myself by following Islam. Where was Allah when I were hurting so much? My mind would leave no stone unturned until I strayed from the deen.
I didn't know where to turn. But then I remembered something I came across a few days ago, "Allah does not burden a soul beyond that it can bear" (Quran, Ch. 2). I was bewildered as I couldn't comprehend how this torment can possibly be any good. But I chose to give it a shot as I had nothing to lose. Then something shifted inside me. Instead of falling for the blame game and the usual pity party for myself, I started looking at why this experience is good for me.
So I faced my mind and the formidable, relentless mendacity that was behind it. I reminded myself how good it felt to come back to my prayer mat five times a day, as it tethers me to life and all the wonderful things it has to offer. Being a Muslim taught me about myself, and unleashed my true potential. Every time I made it to a prayer despite my emotional turmoil, I got to know my strength. I learned how to excel in walking on a tightrope, how to bloom where I'm planted.
Farhana Sharmeen
Farhana is a homeschooling mama of two children. A conservationist, avid learner, artist, she also finds time to teach yoga and meditation. She resides in Brunswick, NJ.