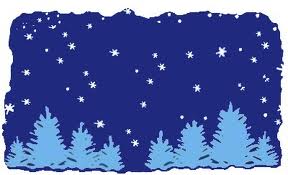 Wondering what to do with the kiddos all. winter. long??? Read on for some great ideas from 3 amazing GrowMamas!
D writes:
"Storytelling is a favorite at our home, especially during the winter months. We all sit next to the fireplace or in "Mama's bed" to talk about stories when Mama and Baba were little. Those are the times I wish I kept a journal…the kids are always so interested in the small memories (every detail, mind you) of Mama as a little girl. So, we take turns, first my husband and I sharing our funny stories as they watch with sparkled-eyed wonder. Then, it's their turn to share memories of their current childhood, as they would if they were talking to their own kids in the future. They always get a kick out of thinking that one day, they will have an audience. "And then my daughter will say…and I will tell her how I…." The most amusing part of the memory storytelling is how my husband and I notice how certain themes seem to repeat itself in the experiences of our own children. We can almost "see" how the personality traits that our children have taken from us display themselves in their interesting predicaments. Sharing each other's memory stories brings us together as a family and makes us cherish our current memories even more. "
S sums it up:
"Short winter days mean more time inside together playing games, baking, doing crafts, watching movies, reading stories, and cuddling under mama and baba's blankets!"
And MM shares:
"Okay…it's cold but not life threatening. Dress warm and get outside! Over the years I have found my kids benefit tremendously from daily exercise and fresh air. This means mom and dad also need to invest in some snow clothes. I found a pair of women's/size 16 boys snow pants at TJ Maxx for $12. It seems the warmer the parents are, the longer the kids will stay and play 🙂 Snow toys like sleds, sand box toys, snow ball makers and even playing football are so much fun. Enjoy the season, don't hibernate. This year, I think I might invest in a pair of snow shoes.
On days when outdoors is too chilly for play, there are many nice indoor alternatives.  At home we like to play family board games. There are some nice children's salah and hadith quiz games.  In addition, we play the usual Scrabble, chess and other strategy games. On really cold days, the kids and I bake something yummy. And sometimes, baking turns into a math lesson on fractions 🙂 I usually stock up on many different arts, crafts, puzzles, lego  and modeling kits before the cold weather hits. We make many trips to the library. I lay out all the books in a corner in our living room so it's like their own personal library. The other day I took out 60 books!  I try and make sure everything gets read in a three week period. Most importantly, make sure you return them on time 🙂
Lastly, I try hard to  keep the kids active to burn off their energy.I clean off the wheels of their scooter and roller skates and bring them inside. In our basement they roll around on all sorts of wheels, shoot hoops with our medium sized basketball net, throw around nerf balls, build forts, and my favorite is bounce around on a super sized yoga ball. You don't have to have a lot of money to have fun indoors. Just take some time to be a little creative. I guarantee they will not be asking for as much screen time :)"