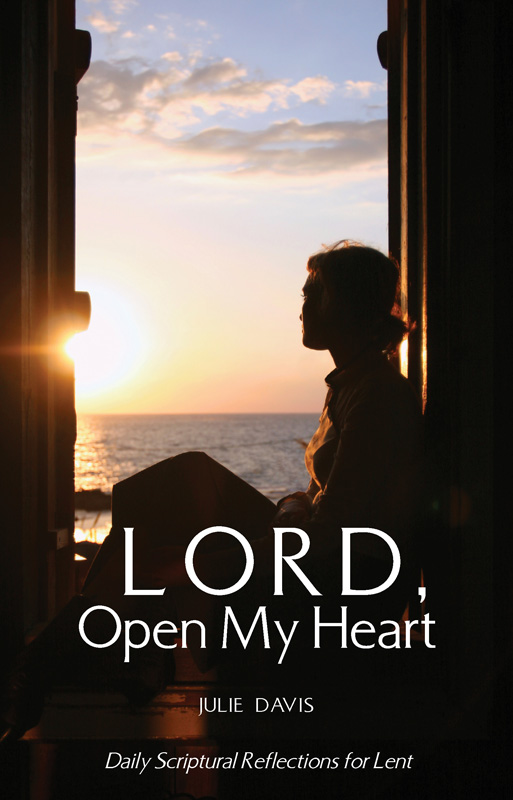 I know it is too early to be talking about Lent, really. I'm so excited by this booklet though that I just had to mention it now.
I thought I was ghostwriting this for Creative Communications for the Parish. Now I see that they have my name on the cover. Woohoo!
These are brief day-by-day scriptural reflections for use during Lent and I'm much obliged to Will at The View from the Foothills for announcing it … and also buying it! What a pal!
It's available in booklet, Kindle, and Nook formats. Pick it up in any of these formats at Creative Communications for the Parish or at Amazon for your Kindle or at Barnes & Noble for your Nook.
Here's a sample.
Ash Wednesday
A Transforming Time

Pray to your Father in secret. And your Father who sees in secret will repay you. — Matt. 6:6

I have friends who love Lent and eagerly look forward to it every year. I'm not one of those people. I always have to work at the proper frame of mind before I can approach a time of penitence with anything close to sincerity. Let's face it, I don't like giving things up.

I have to remind myself that it isn't about what I am sacrificing so much as it is about what I am making room for. It is a sort of spring-cleaning of the soul.

It is about restoring proper perspective, through denial and sacrifice, so my whole heart is given to God. He generously gives me every good thing in my life. I inevitably come to Lent knowing that I have let some of those good things become more important to me than God himself.

It is a time of transformation. I must approach Lent expecting to be radically changed otherwise there isn't any point to observing Lent at all. Simply going through the motions doesn't cut it.

Ash Wednesday begins a time of penitence that I embrace (eventually) with interest and anticipation. What will God transform in me?