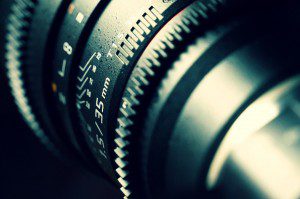 The Rahma Network and HEART Women & Girls are partnering on a new video series called "Dear Survivor."
Community support can be crucial to a survivor's healing in the aftermath of a sexual violence experience. The act of coming forward is extremely courageous, and often many survivors face much victim blaming and pushback from the community, which can be further traumatizing. A powerful response communities can have for survivors is to believe them and receive them with love.
We are asking for your video submissions with messages for survivors. Please submit your 1-3 minute video speaking to a survivor to show your support and love. It may be a survivor in your life that you know, or it may be a stranger. If you are a survivor, it may even be your former self, before the assault. If you feel more comfortable using a script, please feel free to use the script below.
We will compile these messages into a video that we hope to release in April for Sexual Assault Awareness Month. Please film and send in your submissions to info@heartwomenandgirls.org no later than February 26, 2017 using the guidelines below. Please note that these guidelines are extremely important in order for your video to be included in the final video. The final video will include portions of your piece, we will likely not be able to include everyone's piece in entirety due to length restraints.
Guidelines for Filming Your Video
Taking a video on your camera is fine…
As long as the camera is high quality (no videos from your dated flip phone!). One of the newer iPhones is ideal, so if you own one or know someone who does, use that!
Film horizontally, not vertically!
The video you send should be shot in landscape mode and not vertically. In fact, whenever you shoot video, default to shooting in landscape mode.
Sit in front of a window with lots of natural light.
Sit as close to natural lighting as possible. Ideally, you'll sit facing a window during the day, and then put the camera between you and the window.
Steady the camera.
Make sure your camera doesn't move. Either secure your phone by using a tripod, or lean it against something sturdy. We want you to be expressive, and it's harder to do that if you're holding the camera with one hand.
Take up ⅓ of the camera frame.
You should be in the center of the frame, with about one-third of the frame empty on either side. Don't get too far back, but also don't get too close to the camera.
Wear neutral colors.
Nothing fluorescent, and don't wear something with a tight pattern. We want your face to be the main focus!
Be creative.
Be creative with your surroundings or environment, use signs and other props if you'd like, or have more than one person in your video.
Let us know about confidentiality.
Please note if you would not like to reveal your identity, you can film in a way that doesn't show your face (such as side profile, back of head, etc). We want you to be as comfortable as possible.
Include the following:
Please do begin the video submission with "Dear Survivor."
Sample Script
Dear Survivor,
Surviving sexual assault is so challenging.
There aren't enough words to describe the emotions you must be feeling. Experiencing sexual assault is so terribly painful. Disclosing sexual assault is re-traumatizing. Moving forward can seem paralyzing. And hearing and seeing misogyny, rape culture, and violence against women in every day life is demoralizing.
I know you feel like you are screaming to be heard, yet still not being heard. I know you feel like with every step you take forward, someone or something pushes you five steps back. And I know that your experience is not the same as another's – and that sexual assault sits at the intersection of race, class, religion, gender, among other things.
But. I hear you. I see you. I believe you.
Your continued courage and bravery speaking up about your lived experiences as a sexual assault survivor are both inspiring and an example of your resilience. By speaking up, sharing your story, and insisting on change, you are not only raising and awareness on an injustice that is far too common in 2017, but you are protecting so many from being abused or assaulted in the future. What you're doing is hard, and ultimately will require a culture shift. It will not happen overnight, and with so many who are so opposed to this work, it may even take much of our lifetime. But together, we will continue.
And when it may seem like we've taken many steps back and there is still so much left to do, know there is reason to hope. And for me, you are that reason.