by Alia Azmat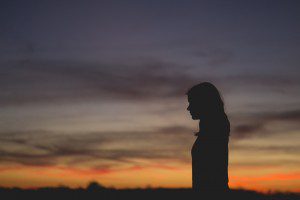 This morning I woke up, scrolled through my social media accounts, and found this. Curious and excited by the title, I wondered what this author had to say to someone like me. Then I read it. I read about how my biological clock is running out. I read about how I need to lower my standards, to find Mr. Suitable instead of Mr. Perfect (for me). I read about how I need to give [men] a chance because they are "surprisingly lovely." I was told to look my best. That it is unreasonable to believe a man or his family could want, or desire me, for qualities beyond my body. I was NOT told to think critically about what I'd like my life after marriage to look like. What qualities I bring to a relationship, what qualities and markers of faith I am willing to negotiate with a potential partner or spouse.
What hurts is knowing other young women and girls are reading what I consider to be a toxic article about their worth and the importance of their existence in this world. The letter below is the letter I wish I had read this morning. This is the letter I wish someone had shown me as I turned 26. Muslim or non-Muslim, Asian, Arab or another ethnicity, maybe there is an alternative way to thinking about ourselves over 25.
Dear 25-year-old single girls,
YOU ARE WORTHY.
You are not being "too picky," "too proud," "too selfish." Life doesn't stop once you have a ring on your finger. Life doesn't start when you have a ring on your finger either. You are not expired. You are not unlovable. Your worth is not tied to your marital status, or ability to make babies, or keep house. Your worth is tied to your existence. Your humanity.
YOU ARE WORTHY.
Dear 25-year-old single girls,
IT IS NOT YOUR FAULT.
Maybe this "narrow window of opportunity" is a system of oppression, one which values women's youth, fertility, physical beauty, their ability to perform demure femininity. Maybe you do not fit that mold. Maybe you fit that mold but are not interested in sharing that with anyone. Maybe you haven't been satisfied with suitors. Maybe some suitors did not allow you to express your version of a complete woman. Maybe some suitors were not willing to work alongside you. Maybe some suitors forgot their own humanity in engaging with you. You deserve to be yourself. You deserve someone who honors your humanity.
Maybe you fell in love, but your family didn't accept him. Maybe you fell in love but he didn't share your faith tradition. It is not your fault for having hope. Maybe you found someone, connected with someone, planned a life with someone, only to have his family reject you. Maybe the only place to put the pain of that rejection was within yourself. Maybe you were told it was your fault he touched you, cheated on you, stole from you, betrayed you.
IT IS NOT YOUR FAULT.
Dear 25-year-old single girls,
YOU ARE ENOUGH.
Maybe you are South Asian, maybe you are Arab, Afghan, Eritrean, Sudanese, a convert to Islam, maybe you are Christian woman, a Jewish woman, or another woman of faith who has been told by friends, family, cultural, and religious messaging that you are not enough, without a spouse. Maybe you are single because you had the courage to leave an unhealthy relationship. Maybe you are widowed and still grieving the loss of your life partner. Maybe you are managing parenthood on your own. Maybe you are 26, 30, or 36. Who decided 25 means we are unwanted?
Maybe this is how the patriarchy works. Maybe you have started to believe being alone is abnormal, or aberrant. Maybe God calls upon the lonely, maybe God calls upon, and encourages solitude.
Maybe you believe you aren't beautiful enough. But, beauty is an edge of becoming. Maybe you sit at the edge of emerging fullness, maybe your grace and elegance and respectful, autonomous character, your desire for justice and equity, are qualities invisible to the superficial eyes of a culture which expects and thrives of solely bodily objectification. Maybe you were told you are too large, too dark, too loud, or not loud enough. Maybe you were told you make too much money or not enough money. Maybe you are too educated or not educated enough. Maybe you have hurt yourself, starved yourself, drank yourself into oblivion trying to meet unattainable, unjust cultural expectations of yourself. I am here to tell you, the drive to do more, be more, eat less, weigh less, whiten-up, dress down, are constructed to control you, not him.
YOU ARE ENOUGH.
Dear 25-year-old single girls,
YOU ARE NOT A BURDEN. Maybe your younger sister got married before you. Maybe your dad is upset you would rather pursue a master's degree or a Ph.D. than "settle down" right now. Maybe your mom wants to see you happy, but doesn't know what to tell the local aunties about your singlehood. Maybe you feel obligated to talk to suitors to reduce the tension bubbling in your family. Maybe they also fear the uncertainty. Maybe your disability has stopped suitors from coming into the door. Maybe you aren't interested in male suitors.
YOU ARE NOT A BURDEN.
Dear 25-year-old single girls,
YOU ARE BRAVE. Maybe you have been punished, instead of celebrated, in the past for using your voice. You are brave when you say, "I am worthy, I am enough, it is not my fault, I am not a burden", silently to yourself. Maybe these whispers are new forms of dhikr. Maybe you refuse to be silenced. You are brave when you silence the self-doubt. You are brave when you invest in yourself and have the courage to say, "no" to a suitor who will suppress your dignity, your personhood. You are brave when you let yourself feel angry, feel sad, feel hurt by how much society expects from you without asking what it can do for you. You are brave when you pursue your dreams, when you reach out to help another, when you embrace the uncertainty of what being single/divorced/widowed at 25+ means for you.
You are brave when you request to talk to your family or friends on the impact #muslimgirlmicroaggressions have on your well-being. You are brave when you honor your trauma. When you reach out for help with your depression, your anxiety, your PTSD, your social nerves — all natural and appropriate responses to existing at the intersection of identities. You are brave when you make space for yourself to grieve the loss of opportunities. You are brave when you hold on to your faith identity. You are brave when you work through feelings of guilt and shame related to your single-lady existence. You are brave when you give yourself permission to be yourself. To be anything less than "perfect." You are brave when you say "yes" to your journey towards radical self-love, self-compassion, self-acceptance. You are brave when you leave your home, though you may want to stay home, covered up.
YOU ARE BRAVE.
Dear 25-year-old single girls,
YOU ARE NOT ALONE.
Yours in solidarity,
Alia
Alia Azmat is a trainer for HEART Women & Girls and is currently also pursuing her PhD in Counseling Psychology.