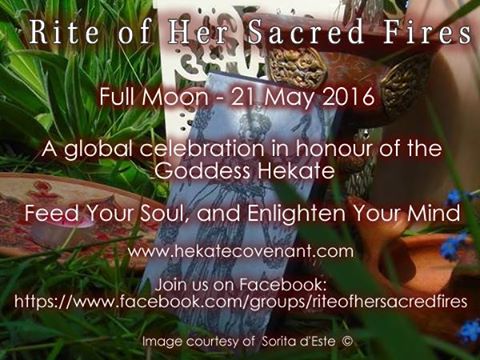 The Rite of Her Sacred Fires is an international celebration of the Goddess Hekate.
You can do it alone, with family or friends, with a coven or group. However you choose. You can do anywhere you wish, no need to travel.
Covenant of Hekate provide all the information you need. They have a step by step outline of the ritual, all you need is a candle or some other flame light, and you perform the ritual as outlined on the site.
So click the link to CoH to find out how to go about it, and join the Facebook group if you have any questions or just want to connect with others who are planning to do the ritual.