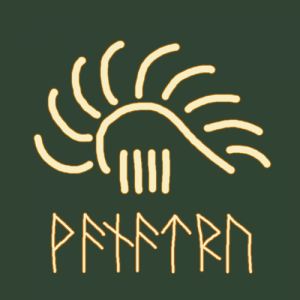 Earlier this year, I volunteered to write a brochure about Vanatru for the Troth, so that information about this small sub-section of Heathenry could be more widely distributed and known. In sitting down to write this, however, I've realized that I don't know nearly enough to portray the diverse practices and beliefs of Vanatruar and Vanic-centered Pagans.
Especially in light of recent events in the Vanatru community, I feel that it can be dangerous to set any one figure up as a spokesperson or as the be-all, end-all of representation. Given this, I'd like to invite anyone with a Vanic practice to participate in this survey for Vanatruar and Vanic Heathens, Pagans, and Polytheists (and the Vanic equivalents in other Germanic cultures – Continental and Anglo-Saxon Heathens, please also consider contributing)!
The purpose of this survey is to gather information about the practices and beliefs of those who honor the Vanir. In writing about these deities, in educating others about existing groups and practices, I want to be able to represent the diversity of belief that is present in our communities. No responses will be shared with anyone without prior permission, though I may contact you and ask to quote you if I really love how you've written something.
Please spread this survey around to anyone you know who incorporates the Vanir in their practices or spiritual beliefs. While I do want to represent the general practices of most Vanatru (if that's even possible!), I do not want anyone to feel as if they can't respond because their practice may be too 'out there'. I will read and consider all responses, and will never make fun of or use your beliefs as fodder for jokes or cautionary tales. This form will be up through the Yule season, ending January 1st.
Thank you everyone for helping to make this effort a success!
Survey for Vanatruar and Vanic Heathens, Pagans, and Polytheists