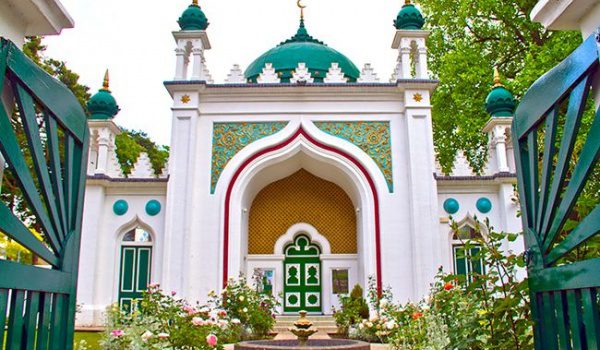 This essay is part of the #MyMosqueMyStory Friday series

By Julie Siddiqi
Just before this Ramadan started, I attended a talk at my local mosque called 'Preparation for Ramadan.' The speaker does regular sessions at that mosque and it said 'men and women welcome' so I decided to go. Women were upstairs, men downstairs. There were four women there, sitting upstairs in a space that can probably take around 500 if necessary. When it came time to asking questions the speaker forgot that the women may have a question and once reminded said that we had run out of time. Mmmm.
I didn't feel I wasted my time; I picked up some good tips and reminders and met up with a couple of friends I hadn't seen for a while. Nice. As good as it could have been? Far from it. Status quo in that mosque? Sadly, yes. Four of us could have easily sat in the men's hall. I have raised it with the speaker and his supporters since then who I know in some ways have tried to change things over the years, but to no avail; the committee are completely stuck in their ways.
Basically the same committee of 5/6 (old) men who have been there pretty much since it was built. No women. No younger people at all. An all too common story? As I said in my 'feedback' – imagine as a man not being able to see the teacher, not knowing who else was at the session, not being able to raise your hand and ask a question and in some cases not even being able to hear properly. Would you still go to any teaching sessions / congregational prayers at all? Have our brothers collectively understood and felt that 'pain' with us and then really, truly acted upon it? I honestly don't think they have.
***
This year, 2015, I celebrate being a Muslim for twenty years. It has made me reflect and look back quite a bit.
My first ever Ramadan in 1995, I lived at home with my parents and my local mosque was in Woking. The first purpose-built mosque in the UK dating back to 1889. A wonderful building that literally took my breath away the first time I saw it because it is so pretty to look at but also I felt it was 'home'. That year, I will never forget my Tarawih experience. The best one I have ever had in terms of my focus, connection with God, awareness of the magnitude of the Month and lots more that hit me all at once as a new convert. Amazing!
In that year there were no other women praying in that place during Ramadan. The original 1889 mosque itself is too small for large congregations so they have hall(s) built to accommodate large groups. At that time there was no 'women's hall'; only one for the men. Being a 'new' Muslim and someone there obviously feeling obliged to help and assist me, they accommodated me behind a small screen at the back of the men's hall. Perfect for me and yes, it was an amazing experience and I am ever grateful for the person who enabled that to happen.
I pop into that same mosque now and again and, last year, I was there for an event to mark the contribution of Muslims during the great world wars. The hall used for that event's speeches and exhibition was the women's hall. After the event, before I left to go home, I wanted to pray. I decided the most obvious and unobtrusive to the event would be to stand at the back of the men's hall. Different to my 1995 experience, I could feel eyes on me, I could hear murmurings. I found it difficult to focus and absolutely was not made to feel it was my home. Afterwards, one of the people I was with said to me 'did you hear what those men were saying about you?'.
I am an optimist, I do try to look on the bright side; I do try and focus on what is working and how things are moving in the right direction, and yes, I absolutely respect the first generation for their efforts and sacrifice to start things from scratch here in the way they did. But sometimes it's hard to maintain that optimism. Twenty years ago I was refused entry to other mosques that did not have a space for women to pray. It left me in tears. Six months ago, it happened to me again on a Friday in Birmingham. And yes, it has happened countless times in between. More of the Mosques in the UK, anecdotally, have no space for women to pray at all.
***
I have been in synagogues and other places this Ramadan and throughout the year and have been made to feel more welcome, more valued, more wanted than I do in many mosques – controversial, maybe, for some that I say that. I went back for Iftar in the same synagogue again this year as part of 'The Big Iftar' programme and felt totally at home. I was welcomed by name, people remembered me from last year, the volunteers had spent all day preparing amazing, fresh, lovely food for us. Men and women, young and old, mingled and chatted. We had short reflections and reminders, some shared scriptural learning and then the most wonderful adhan by Sultan, a young Muslim brother, at Maghrib time. Space had been made for us all to pray, our Jewish and other friends watched with great interest. A wonderful, friendly, simple, un-pretentious, faith inspired atmosphere, as it should be.
In my local mosque that I mentioned earlier, I go in and straight upstairs from the side entrance. I pray, I may meet some ladies I know, talk to some ladies I don't know and then I leave. The Imam and I and other brothers in the congregation have no connection, no interaction, no conversation. The women have no say whatsoever in the running of the place. Yes, we have a 'space' and it happens to be a nice, large, light, airy space, but sometimes I think so what, if we feel so disconnected?
I feel detached, unwelcome sometimes and my prayers can become functional rather than part of the bigger picture in that place. I would never be able to easily get to the Imam and speak to him about anything. I'm more likely to see him driving up the road or at the checkout in Tesco than I am in the mosque!
Being a Muslim twenty years I see some changes, I feel inspired by many things, and am left wondering: where things will be in another twenty years?
Julie Siddiqi is a community activist involved in many grassroots initiatives for the past twenty years since converting to Islam. She is National Co-ordinator for The Big Iftar and is Founder of Sadaqa Day, which started in March 2005. She was previously the Executive Director of The Islamic Society of Britain. She is happily married with four children.