A great post on Swami Vivekananda from the Isha Blog. Reproduced with permission.
Quotes App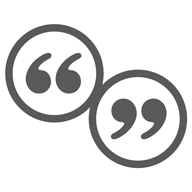 You may also be interested in the Spiritual Quote of the Day Android App, which includes quotes from Mahatma Gandhi, Swami Vivekananda, Gautama Buddha and many more great beings.
Sadhguru: After his enlightenment, many disciples gathered around Ramakrishna Paramahamsa. One of Ramakrishna's disciples was Swami Vivekananda. Vivekananda was the first yogi to go to the United States in 1893 for the Parliament of the World's Religions in Chicago, after which he caused a spiritual wave. When people were very resistant to anything new, he came and opened up the gates to some extent.
Ramakrishna had a very different kind of attachment towards Vivekananda because he saw him as a means to take his message to the world. By himself, Ramakrishna could not do it and so he saw Vivekananda as a vehicle.
People around Ramakrishna did not understand why he was so mad about Vivekananda. If Vivekananda did not come to see him even for a day, Ramakrishna would go looking for him because he knew that this boy had the necessary perception to transmit. Vivekananda was equally mad about Ramakrishna Paramahamsa. He did not look for any employment, he did not do anything that people of his age are normally supposed to do. He just followed Ramakrishna all the time.
There is a very wonderful incident which occurred in Vivekananda's life. One day, his mother was very ill and on her deathbed. Now it suddenly struck Vivekananda that there was no money in his hands and he was unable to provide her with the necessary medicine or food. It made him very angry that he was unable to take care of his mother when she was really sick. When a man like Vivekananda gets angry, he gets really angry. He went to Ramakrishna – there was nowhere else to go, even if he got angry, that was where he went.
He told Ramakrishna "All this nonsense, this spirituality, where is it getting me? If I was employed and had done the things that I was supposed to do, today I could have taken care of my mother. I could have given her food, I could have given her medicine, I could have given her comfort. Where has this spirituality taken me?"
Ramakrishna being a worshiper of Kali, had a Kali shrine in his house. He said "Does your mother need medicine and food? Why don't you go and ask the Mother for what you want?" It sounded like a good idea to Vivekananda and he went into the shrine.
After about an hour, he came out and Ramakrishna asked, "Did you ask the Mother for food, money and whatever else your mother needs?"
Vivekananda replied, "No, I forgot."
Ramakrishna said, "Go back inside again and ask."
Vivekananda went into the shrine again and came back after four hours. Ramakrishna questioned him, "Did you ask the Mother?"
Vivekananda said "No, I forgot."
Ramakrishna again said. "Go inside again and this time, don't forget to ask."
Vivekananda went inside and after almost six hours, he came out. Ramakrishna again asked him, "Did you ask the Mother?"
Vivekananda said "No, I will not ask. I have no need to ask."
Ramakrishna replied "That's good. If you had asked for anything in the shrine today, this would have been the last day between you and me. I would not have seen your face ever again, because an asking fool does not know what life is about. An asking fool has not understood the very fundamentals of life."
Prayerfulness is a certain quality. If you become prayerful, if you become worshipful, it is a fantastic way to be. But if you are praying with an expectation that you will get something, then it is not going to work for you.
The proof of God
When he was just 19 years of age, Vivekananda was a very logical, intellectual boy, and was full of fire. He wanted proper answers for everything. He came to Ramakrishna and asked, "You are talking God, God all the time. Where is the proof? Show me the proof!" Ramakrishna was so simple. He was not an educated man. He was a mystic, not a scholar. So he said, "I am the proof."
Vivekananda did not know what to say because this was just utterly crazy. He was expecting some great intellectual explanation – "The proof of God is the seed sprouting and the planet spinning." But Ramakrishna said, "I am the proof God exists." "The way I am is the proof" – that is what Ramakrishna was saying. Vivekananda did not know what to say and he left.
Three days later, he came back and asked, "Okay, can you show me God?" Ramakrishna asked, "Do you have the courage to see?" The brave boy said, "Yes" because this was tormenting him. So Ramakrishna just placed his foot on Vivekananda's chest and Vivekananda went into a certain period of samadhi where he was beyond the limitations of the mind. He did not come out of it for almost 12 hours and when he did, he was never the same boy again. He never asked another question in his life after that.
Vivekananda gets Sharada's blessings
Unless you are a devotee, life should not open for you, because if it opens for you, you will only cause damage to yourself and everyone else. Knowledge in India was never ever handed over to a person who lacked devotion.
There is a beautiful incident in Vivekananda's life. Ramakrishna Paramahamsa had passed on and Vivekananda gathered a band of young people, travelling throughout India, trying to build the nation and change the face of the country. Then someone told him that the Parliament of Religions was happening in Chicago, United States. They suggested he go there because no one was listening to him here. Nobody was! One young man running from place to place, trying to talk about big things which are not written in the scripture – who is willing to listen? They said, "You go and shake them there. If you shake them there, everyone here will take note of you."
Swami Vivekananda once said, "Kicking a football will take you closer to the Divine than any amount of prayer."
She was cooking when he came. Sharada was humming a tune. It was very common for Indian women, particularly when they were cooking, to sing. Not anymore because many people play the iPad now, but earlier, one of the greatest things you could do was to cook well with utmost love and serve it to people. It was the greatest satisfaction for them to see someone eating well. Cooking was such a joyful, elaborate process. For a 20-30 minute meal, they would spend a minimum of three to four hours on it and they would always be singing. At least my mother was singing all the time.
When he came and said, "I want to go to the United States to take my master's message to the whole world," she did not respond. Then suddenly she said, "Naren, give me that knife." Vivekananda handed over the knife to her and gave it to her in a particular way. Then Sharada said, "You may go, you have all my blessings." Then he asked, "Why did you wait so long and first of all, why did you ask for the knife? You have finished cutting the vegetables." She said, "I just wanted to see what you are after the master is gone. Now, the way you gave me the knife showed you are fit to go, you are fit to carry the master's message."