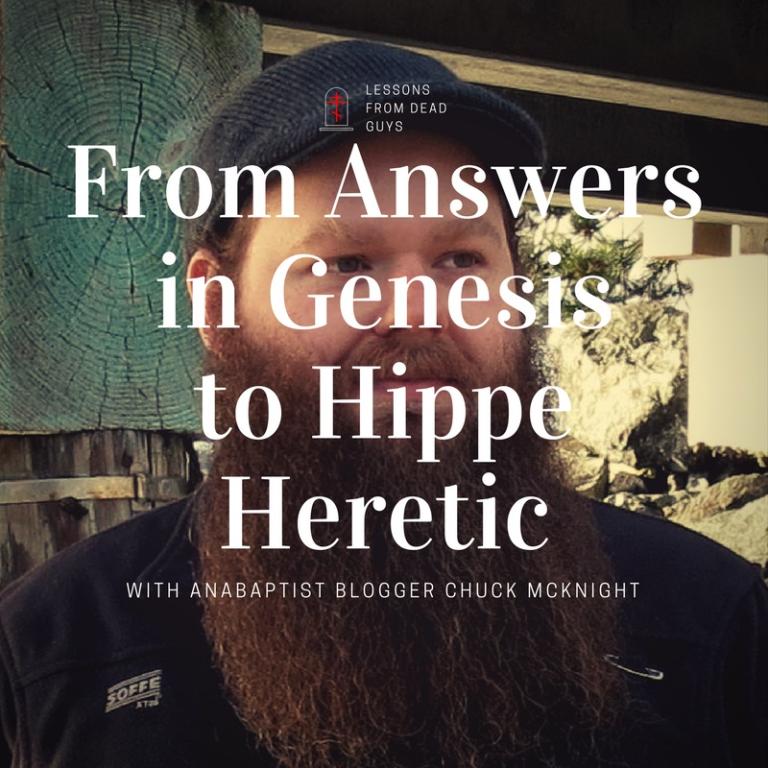 My new friend, Ryan Cagle invited me to come on his podcast, Lessons from Dead Guys, to chat about my journey from Answers in Genesis and Calvinistic fundamentalism to the progressive Anabaptist space I currently inhabit.
Along the way, we talked about Christian views on hell, non-violence, inerrancy, and church structure; Eastern Orthodoxy and theosis; C.S. Lewis, St. Athanasius, and George MacDonald (the dead guys I've learned so much from); some still-living guys I've learned from, like Brad Jersak and Brian Zahnd; and much more.
I had a blast on the show, and I think you'll enjoy listening. Thanks so much, Ryan, for having me on!