I'm thrilled to announce the marriage of some friends of mine, and I'm honored that they've chosen to share their story on this blog. In the guest post that follows, we'll hear from Rev. Dr. Jeff Hood, who will be officiating the wedding, and in the next post, we'll hear from Annie Thomas, who will be marrying her second husband.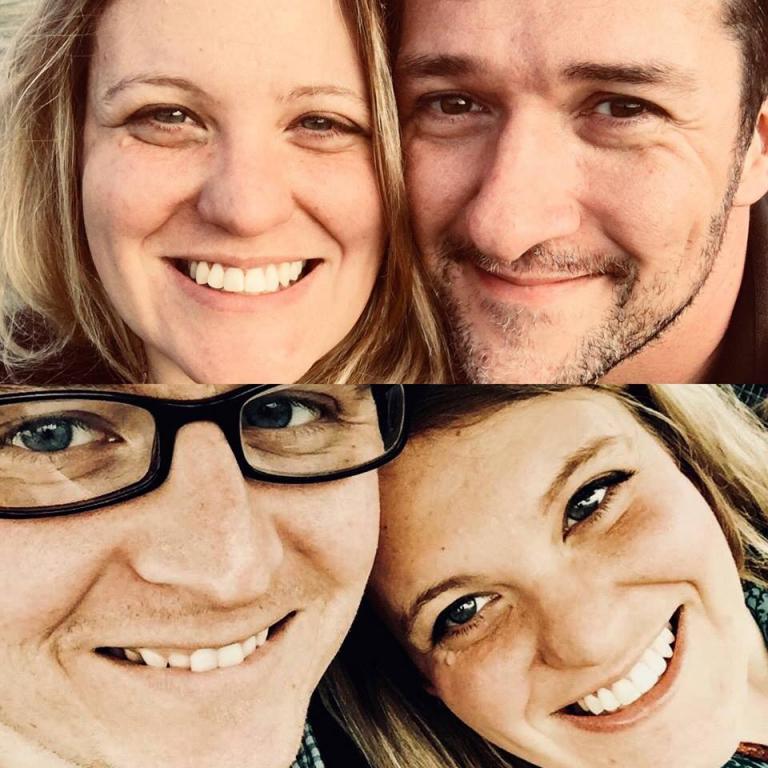 Let it be known far and wide, Greg Aldrich and Annie Thomas are getting married on September 29, 2018. Sounds simple. It's not.
I couldn't hear her. I was staring too hard at her hair. The light bounced off her mane like a mirror. She was a dinosaur. Slowly, she opened her Bible. Slowly, she taught us the lesson. Slowly, she answered our questions. Everything was slowly. I think she'd been teaching for well over a hundred years. "Mr. Hood!" I was jarred back to reality. The conversation had turned to this whole three-in-one notion of God. Some call it the Trinity. Others call it something else. Regardless, our teacher called it truth, and that was supposed to be that.
Meekly, I raised my hand. "If God is married to the church and God is three bodies, wouldn't that be a whole bunch of people in one marriage?" The dinosaur roared. That mess got on her so bad that she ran to get my parents. When she told my parents that I was suggesting that God was involved in some kind of orgy, I got slapped on the spot. Though the sting wore off, the thought of God as polyamorous never has.
Being a Southern Baptist is about as natural for me as breathing. I was dedicated in a Southern Baptist Church. I was saved in a Southern Baptist Church. I was baptized in a Southern Baptist Church. I was licensed in a Southern Baptist Church. I was ordained in a Southern Baptist Church. I was educated at the Southern Baptist Theological Seminary. Though they sure as hell are going to deny this article… they cannot deny me… I am their creation… I am their child. Everything that comes next is thanks to them.
In deep reflection, Cris Thomas looks on as his wife marries Greg.
Darkness settled over all the land. I couldn't see. I didn't know where to go. Nothing made sense. Then, three great lights appeared in the sky. I heard a great commotion. "These are my beloved children in whom I am well pleased!" Slowly, the lights began to draw closer and closer to each other. Ultimately, the lights made a screen. I couldn't see what was on it. I just heard typing. Every click sounded like thunder. Closer and closer the screen traveled. Time stopped. Then I read, "Cris, Greg, the girls and I would like for you to do the wedding and join our family together immediately after." Raising my hands to the sky, I shouted praise God. Since that moment, the screen has never left. God is still speaking. The darkness has lifted. I can see where I am going. This polyamorous family is light perpetual.
Joy erupted. Cris and the girls raced up. With hands held high, I declared them to be what I already knew they were… a family.
In the midst of it all, something flickered. I squinted to see. There in the distance was God. Their name was polyamory.
Amen.