Happy Christmas Eve, dear readers! I've been a very delinquent blogger over the past months, I'm afraid. My excuse is that I've been finishing one book and starting another. You'll be hearing more about both in the new year, but for now let me just say that you should put Holy Rover: Journeys in Search of Mystery, Miracles, and God on your Christmas list for 2017. It's not too early to let Santa know you want to read it next year. (And I think 20 of your dearest friends would appreciate it as a Christmas present too.)
In the meantime, though, I'm posting the sermon I'll be giving tonight at New Song Episcopal Church in Coralville, Iowa. If you're in the area, we'd love to have you join us. The service starts at 5:00, with carol singing for 30 minutes beforehand. New Song isn't a traditional Episcopal church–we're short on stained glass windows and ceremony, and the vibe is more Quaker meeting house than stately cathedral. But everyone is welcome, anytime.
But if you can't be there in person, here's what I'll say tonight as evening falls and the candles are lit.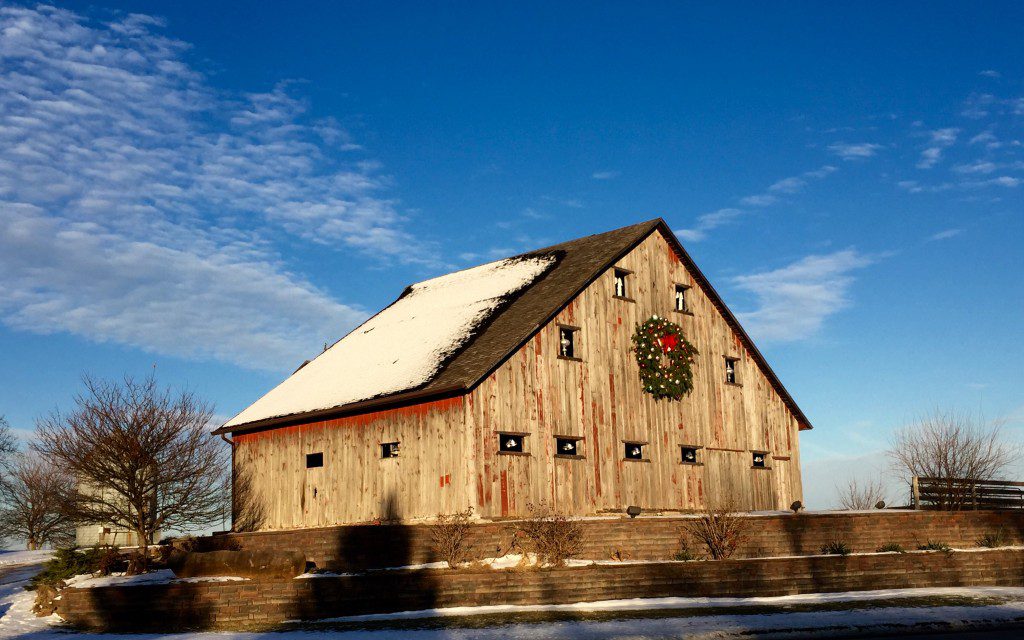 Welcome to Christmas Eve! Tonight we sing, we celebrate, and we break bread together, both during the Eucharist that will happen in a few minutes and during the reception afterwards (and I encourage you to stay for it, even if you haven't brought a dish to share, as we'll have plenty of good food). In all these actions, we join with millions of other people around the world who are also celebrating on this Holy Night.
This evening I want to give a special welcome to those of you who don't usually attend a church, or who do so only sporadically. For many years my husband Bob and I were in this category, entering a church only on Christmas Eve and the occasional funeral. During this period in our lives, I remember once having a conversation with Bob on the Saturday before Easter. "Do you think we should find a church to go to tomorrow morning, since it's Easter?" I asked.
Bob replied, "Why in the world would we want to do that?"
And here we are now. I'm a deacon and Bob is sitting right over there, looking like he's been in church his whole life. You just never know, do you, what twists and turns life is going to take.
How we found our way back to Christianity is a story for another time. But tonight I can vividly recall the slight awkwardness of showing up on Christmas Eve. We were usually there more out of a sense of duty to our extended family, not genuine desire. We felt like outsiders.
But here's the thing about the Christian story: it's always been meant more for outsiders than insiders. From the very beginning, it was directed to wanderers, seekers, and doubters. The Church has too often pretended this isn't the case, but on Christmas Eve we get reminded of it. The Christmas story is about a couple who were traveling far from home, who were turned away from the inn, who would stay just a short time in Bethlehem before fleeing to a country far away from their homeland.
They were just passing through Bethlehem, just as many people pass briefly through churches on Christmas Eve.
And the people who first welcomed Jesus were outsiders, too. They were shepherds, who in those days were among the poorest members of society. The fact that Jesus' birth was first announced to them is a significant part of the Christmas story. Jesus came first to those on the margins.
So the first lesson I want to draw from the Christmas story tonight is this: God has a special fondness for outsiders. In a crowd of people, in fact, the Holy Spirit usually chooses to stand right next to those who are feeling lost and alone, putting a comforting wing around them, whether they can sense it or not.
Now you can imagine the Holy Spirit any way you like, especially when you're at New Song, as we're not very traditional here. But my image is that the Holy Spirit is sort of a cross between Big Bird and an angel, with iridescent wings and a motherly air. And she's always on the lookout for those who are in trouble, those who feel abandoned, and those who have lost hope.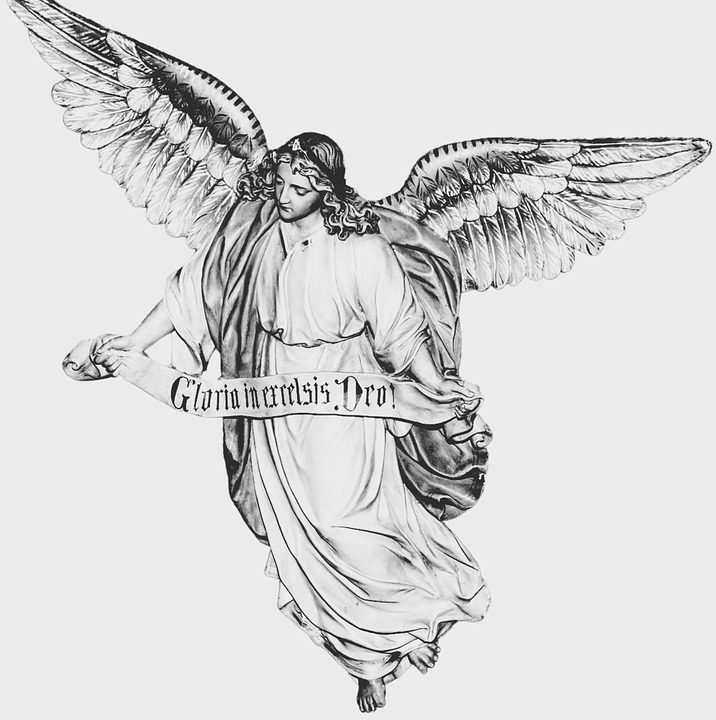 I think the second paradox of the Christmas story is this: then and now, God seeks out the least hospitable places to be born.
That became clear to me when I visited Bethlehem several years ago. I was on one of those whirlwind tours where you see too many places in too short a time, so that it all becomes a blur when you try to remember it later. But I do have vivid memories of Bethlehem, which I visited near the end of my trip.
Even though it's just five miles from Jerusalem, Bethlehem is difficult to get to, because it's part of the Palestinian Authority. You have to pass through a checkpoint staffed by Israeli soldiers with guns, which is pretty intimidating, even if you're a middle class tourist with gray hair. For an American the process was relatively easy, unlike for the Palestinians, who have to go through a much longer and more complicated process each time they pass through the border.
Once in Bethlehem, I first visited the Church of the Nativity, a church built on the spot where tradition says Jesus was born. Parts of it date back to the fourth century. Inside, there was a long line of people waiting to enter the grotto where the birth was said to occur. And just outside the front door of the church, I toured the big square from which Christmas Eve mass is broadcast around the world.
But what I remember most vividly about Bethlehem is a place on the outskirts of town, a shrine that commemorates the angels appearing to announce the birth of Jesus to shepherds tending their flocks. Standing there, I got a sense for the hard lives of those shepherds. I could see how the town is surrounded by rocky hills with hardly a speck of green. And at night, during winter, the temperature often dips down into the 40s, which is pretty cold if you're sleeping on the ground with only a blanket or fleece to keep you warm.
I was struck, too, by the differences between Bethlehem and Galilee, where Jesus spent most of his life. Galilee, which is in the northern part of Israel, is green and lovely, with hills that reminded me a bit of Iowa. Bethlehem, in contrast, is a hardscrabble place, dry and desolate. Then and now, it's a place of complicated politics and hard lives.
And this is where God chose to be born, in this out-of-the-way place, to a couple living on the margins, in a country oppressed by a powerful empire. Jesus was born into poverty and danger, and they were his companions his entire life.
Here's another way of looking at this second paradox: God takes risks. Time after time, he makes a bet that barren ground is actually the best place for new life to take root.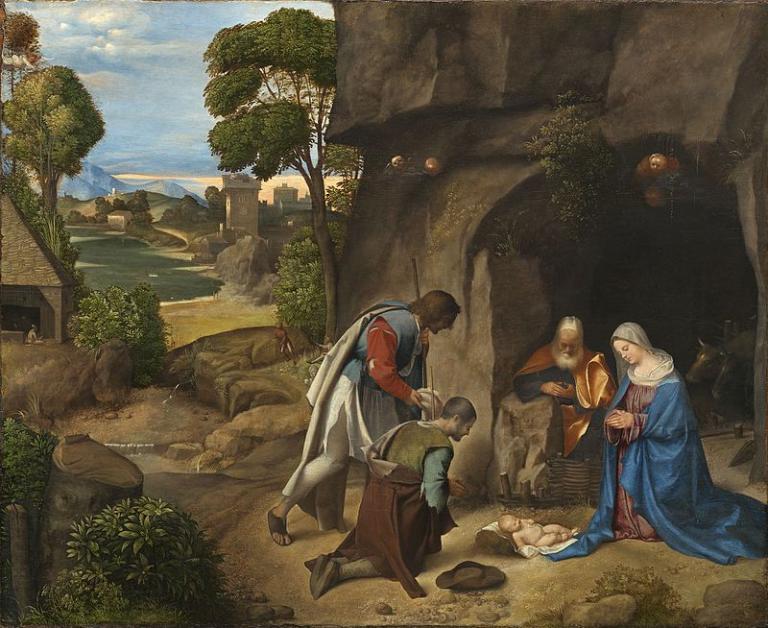 In reading the Christmas story, there's a part that I especially love, which is that Jesus was born in a place where animals were kept. That may have been in a stable or in a cave. Or it could have been in the home of a welcoming stranger, for many people in those days shared their living quarters with cows and sheep, which they brought in at night for safe keeping.
The story says, too, that the baby was laid in a manger, a feeding trough. Can you hear that foreshadowing in this detail? This child will later offer himself to us in the bread of the Eucharist, so that we feed on him. It's interesting, isn't it, how the simple details of this story resonate with multiple layers of meaning.
When I hear this part of the story, I remember the barn of the farm where I grew up in northeast Iowa. It was a red, two story barn, with a big hay mow on the second floor. Dairy cows were kept on one side, and pigs on the other.
I loved that barn. I loved playing among the hay bales, which made great forts. I loved the fact that I could be alone there. I especially loved coming into the barn on cold winter nights. The weather outside would be frigid and windy, but when I stepped inside I'd be enveloped by the warmth generated by the cows. The air would be full of smells—manure, hay, and old wood. Cats would curl around my ankles as soon as I entered the door, and I would hear the rustling of the cattle as they shifted on their feet and chewed their cuds. The light was low, the space lit only by a couple of bare bulbs strung on a wire across the ceiling.
Today this barn is long gone. The farm was sold when I was 18, and the new owners bulldozed down all the buildings to make room for more corn. But here's the thing about memory: it takes on a life of its own. And that barn still exists in my mind, and I can go back there whenever I want, opening the door on a cold winter night and feeling its welcoming warmth.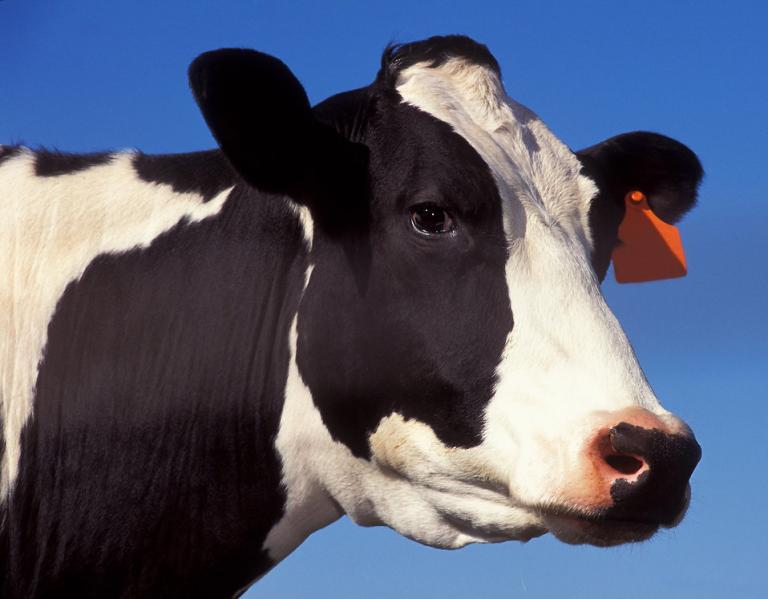 So when I read the story of Jesus birth, the cows in the crèche scene are always Holsteins, those big and bony black and white dairy cows that my dad raised. And there are always cats there, too, curled up at Mary's feet, keeping a watchful eye out for mice.
And this image brings me to the last, and the most important, lesson that I take from the Christmas story. I think we're supposed to make it ours. And that's true whether we just wandered into New Song for the first time, or whether we're here every Sunday. This story is meant for us.
So I invite you to think of a place in your life where Jesus might be born, tonight. It might be a place that exists only in memory. It might be a hard and rocky place, like Bethlehem. It might be a place of danger and despair.
This year, especially, many of us are seeking a rebirth of hope. For too many, it's been a year of disappointments, death, and sorrow. But the Christmas story is a reminder that God loves nothing better than coming to those in need. The Christ Child is eager to find a home with those who are despairing, lonely, and hurt. You don't need to have a special place prepared. Rocky ground is fine. A barn is good. And if the place has the odor of manure about it, that's just fine too.
Let me end by reading a few lines from a lovely poem by Wendell Berry called "Remembering That It Happened Once." Berry is a Kentucky farmer as well as a writer, and in the first part of the poem he describes going out to his barn on an ordinary morning to do chores. But to his surprise, when he opens the door he sees this scene, and he asks us to join him in wonderment:
… the Child bedded in straw,
The mother kneeling over Him,
The husband standing in belief
He scarcely can believe, in light
That lights them from no source we see,
….We stand with one hand on the door,
Looking into another world
That is this world, the pale daylight
Coming just as before, our chores
To do, the cattle all awake,
Our own frozen breath hanging
In front of us; and we are here
As we have never been before,
Sighted as not before, our place
Holy, although we knew it not.
Let me repeat those last two lines:
Our place holy, although we knew it not.
The poem reminds us that the holy is always waiting to be born. If we think it happened just once in Bethlehem, we miss the main message of the Christmas story. It happens again, and again, and again, often in places where we least expect it, in places that seem like barren ground. Tonight, let us open the door of our hearts and gaze upon it.
---
Stay in touch! Like Holy Rover on Facebook: