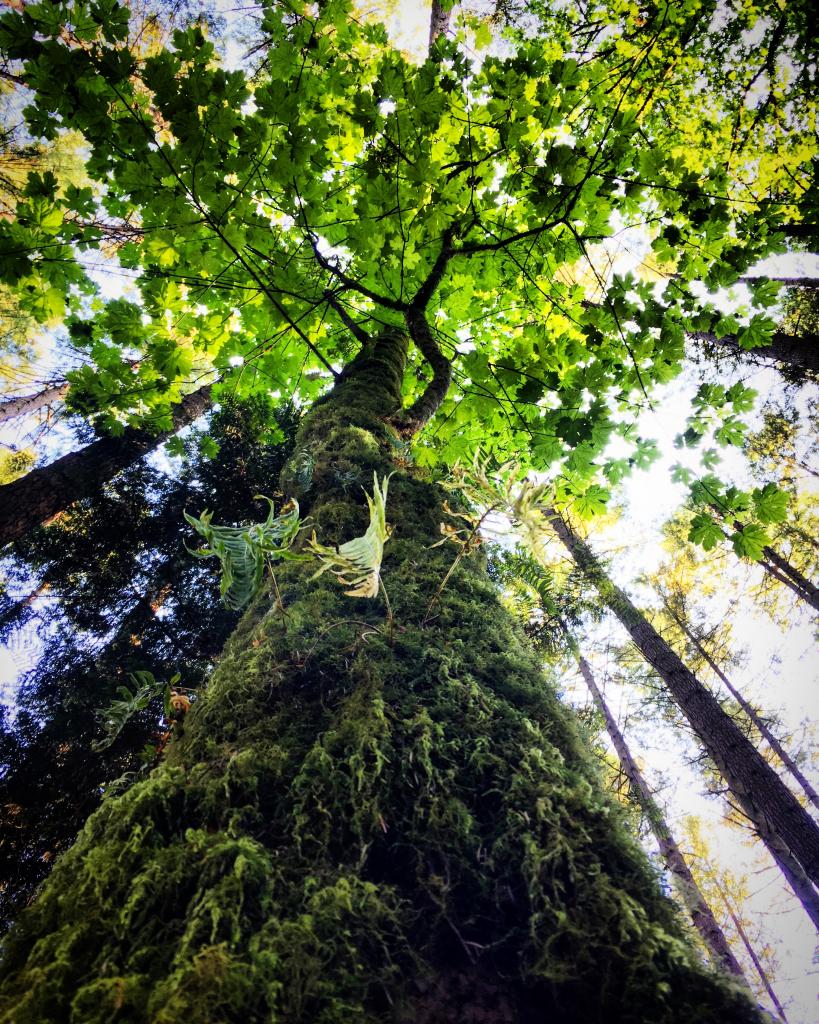 This week, as I often do, I walked along my favorite trail in Pacific Spirit Park, near the University of British Columbia. There are no long views in the park. However, the shifting patterns of vertical trees lead the eye and the heart in many directions. The forest tends to close us in on ourselves. We look down. We look inward. Our minds wander. I think about work. I thumb a Rosary. I stop over a peculiar fungus. I worry about the Salal plants that are dying back, even as fresh green shoots emerge with the late spring.
The shag carpet moss of the Big Leaf Maple pictured here led my eyes upward and I stood close enough to hug the mossy trunk. There is something about the way the leaves overlap and gap in the canopy that puts me at ease. I love the shifting shades of green. The quivering leaves in the breeze. In a predominantly Douglas Fir forest, this Maple and others like him, will slowly contort and spread into the diurnal gaps in the trees. A growing strategy that his rigid and staunch fir neighbors simply cannot emulate. May we too find more than one way to gather the light!
Original photo posted at Holyscapes. 
Online Workshop in Spiritual Ecology now live!