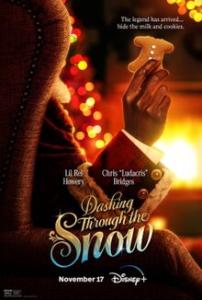 Dashing Through the Snow will be available on Disney Channel plus November 17, 2003. Dashing through the Snow is a hilarious and touching story about an Atlanta social worker's Christmas Eve journey with his young, adorable daughter that helps him to remember the joy and magic of the yuletide season. 
Eric is a good-hearted man who has turned his back on Christmas due to a very traumatic childhood experience. At the request of his wife Alison, who is also a social worker, takes their nine-year-old daughter Charlotte to work with him on Christmas Eve, where they meet a mysterious man in a red suit named Nick. 
Eric thinks the man is delusional and needs professional help, but when he evokes the wrath of a local politician, he and Charlotte are taken on a magical adventure that just might restore his belief and faith in Christmas and all its magic.
This movie was a joy to watch and will quickly become a Christmas favorite! 
Hold on to your Christmas hats!
What a fun way to bring in the Christmas Holidays than starting with this heartwarming movie.
I have made a list of some delicious holiday snacks that will be perfect for this movie! 
Merry Christmas and enjoy the show! 
May God continue to fill our hearts with His love and continue to let us know the true meaning of Christmas.-Amen
Movie Snacks and Beverages 
Decorated Christmas Cookies Recipe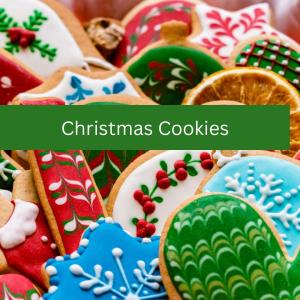 Ingredients
3/4 cup Butter

1 cup sugar

2 eggs

1 teaspoon Vanilla Extract

2 1/2 cups of all-purpose flour

1 teaspoon baking powder

1/2 teaspoon salt

Tinted frosting, colored sugars edible glitter, and nonpareils
Cooking Instructions
In a large bowl, cream 

butter

 and 

sugar 

until light and fluffy.

Beat in 

eggs

 and

 vanilla

.

Combine the 

flour, baking powder, and salt

; gradually add to the creamed mixture and mix well. 

Refrigerate

 for 60 minutes, until firm

On a lightly floured surface, roll out dough to 1/4 inch thickness

Cut out Christmas cookie cutters of your choice.

Using a floured spatula, transfer cookies to greased baking sheets.

Bake at 375 F for 8-10 minutes, until browned

Cool completely on wire racks

Decorate cookies with

 frosting, sugars

, and 

candies

.

Serve. 
Servings: 6-7 Dozen
Holiday Popcorn Mix Recipe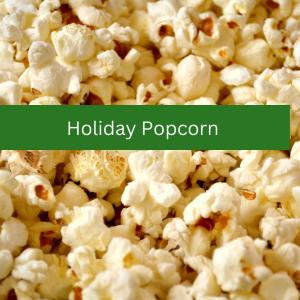 Ingredients
1 box of microwaveable popcorn-your choice.

 2- 3 bags of Red and green m&ms

1 bag of small marshmallows

1 bag of Small pretzel sticks

1 bag of Semi-sweet choclate chips
Cooking instructions
Pop 

Popcorn 

according to bag instructions

When done place in popcorn bowls.

Add 1 Tablespoon of 

red and green m&ms.

Add 1/4 cup 

pretzel sticks.

Add 1 Tablespoon of 

Chocolate chips.

Repeat the process as many times as needed,

Serve immediately.
Servings:6-12 
Fluffy Hot Coco Recipe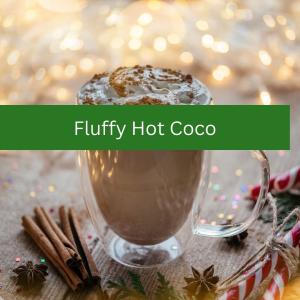 Ingredients
8 teaspoons sugar

4 teaspoons baking cocoa

4 cups 2% milk

1 1/2 cup miniature marshmallows

1 teaspoon vanilla extract
Cooking Instructions
In a small saucepan, 

combine the first 4 ingredients.

Cook and stir over medium heat until Marshmallows are melted (about 8 minutes)

Remove from heat; stir in 

vanilla.

Pour into mugs

Serve.
Serving: 4