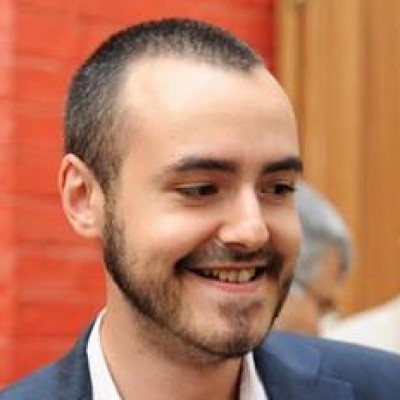 Hello, and welcome!
Inebriate Me is the blog where I write about all things Catholic, preferably updated daily.
Spiritually, I am an orthodox, cradle Catholic. I have an interest in Ignatian spirituality. I enjoy theology in the broad sense, i.e. the life of faith.
Professionally, I am a writer and entrepreneur. I've written in many places including The Atlantic, First Things, Commentary, The Week, Quartz and many other places. I founded a market research firm called Noosphere (bonus points if you know what the name refers to).
I have a beloved wife and a daughter.
I am writing about a half-baked theory of Catholic economics called New Distributism. If that sounds like something you might be interested in, check it out.
For more about this blog's title, click here.
Comments Policy: Because thus far this blog's comments have been surprisingly good, I don't have one. But behave! For that may change.