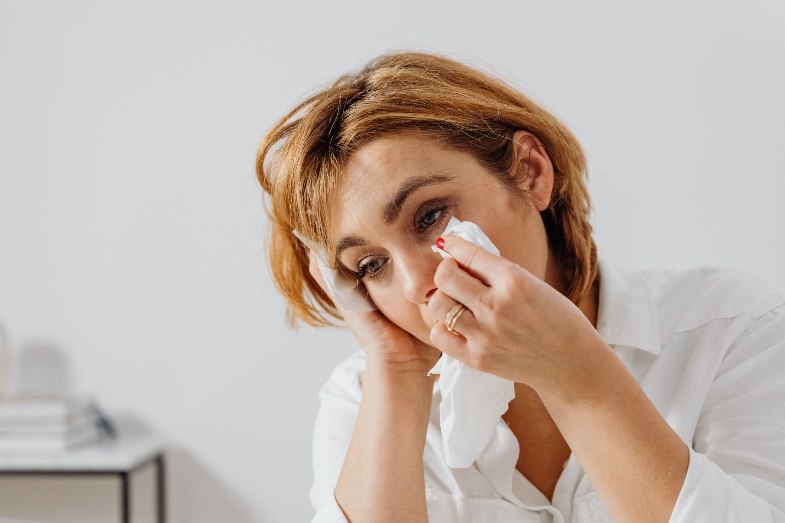 Introduction
Disappointments are a part of this life! They impact you physically, emotionally, and spiritually. They slither into your thoughts and overpower you to the extent that your mental ability becomes impaired. You relive the details of the experience. Failures, frustrations, setbacks, and letdowns influence you subconsciously, although you try to go through your normal daily routine. You cannot function like you normally would if you had not experienced heartbreak. When your disappointments consume your thoughts, you risk becoming a captive of your negative thoughts, which can lead to behavior that is not representative of your authentic self.
Relatable Reality–Can you relate?
You can never predict what any given day will bring, but you can maintain a healthy and balanced life to be better prepared to deal with disappointing experiences that are inevitable. To maintain a healthy balance emotionally and spiritually, we must look at disappointments in this life from a different perspective. I call it "relatable reality."
I love the book of Psalms!  Throughout the psalms are expressions that we can relate to. The psalmist's reality are relatable to life today. The writer consistently expresses his disappointments, distresses, fears, and feelings. We can learn from him and humbly and honestly express our anguish and frustrations. We can pour out our soul to God without being condemned, because you are loved unconditionally.
"The troubles of my heart have multiplied; bring me out of my distresses." -Psalm 25:17 NIV.
Is this your sentiment today? It is okay to say so!
Acknowledge Your Feelings
The psalmist acknowledged his feelings and made his request to the Lord, the same Lord today, able to change the situation—bring him out. This is where faith in God is expressed. By asking Him says that you believe He can and will help you. Despite living in a fallen world, filled with broken people, you can put your trust in God by asking Him to free you from your anguish that is trying to consume you because of life's disappointments.
"God insists that we ask, not because He isn't familiar with our situation, but because we need the spiritual discipline of asking. -Catherine Marshall
Your relationship with Christ and your faith in Him to help you live through life's challenges is key to your emotional and spiritual wellbeing, especially during a pandemic. Here are some key points to help you view disappointments from a different perspective. Therefore, you will be better prepared to deal with your heartbreak and disappointments:
God knows and cares about your broken heart.

He keeps track of all your sorrows. He collects your tears; He has recorded each one in His book. (Psalm 56:8 NIV) ·

God will provide relief from disappointment.

He is the only one who can truly meet our needs. He is close to the brokenhearted and saves (rescues) those who are crushed in spirit. (Psalm 34:18 NIV)

God heals the brokenhearted and binds up their wounds.

Too often, we try to get others to soothe us when we are hurting. People can only do so much—say kind and comforting words in their own strength, while themselves in need of healing. However, God will send a stranger to speak into your life and bring healing, restore hope, soothe your soul, and calm your fears. (Psalm 147:3)

God can use your disappointments to help others who are hurting.

Many who experience tragedy, traumatic experiences, and difficulties move forward into purpose, which raises their level of compassion for others who experience disappointment and life-changing experiences. (2 Corinthians 1:3-4)

God encourages believers to bear one another's burdens.

When you face disappointment, seek out support from other fellow believers to help you through difficult times.  Be intentional; confide in those who will not condemn or judge you, but will pray with you and walk with you in wisdom. I am a witness that God will place people He hand-picked just for you—those who have gone through similar experiences and know how it feels to be disappointed (Galatians 6:2, Romans 15:1-2).
Practical Steps:
Write down aspects of God's character you are inclined to doubt when you are disappointed.

Keep a journal to record your thoughts, feelings, and disappointments. Write a letter to God expressing how you feel.

Listen to praise and worship music to permeate your atmosphere and redirect your thoughts on the faithfulness of God.

Memorize Psalm 34:18 and 147:3
Conclusion
Jesus made it clear that we would have distresses, troubles, and sorrows, but He also stated that we can be confident and have peace and be full of joy because He has overcome the world—His victory is accomplished, and His victory is permanent and unshakable (Read John 16:33).
Life events can be challenging, but life itself can also be enjoyable despite the disappointments we all face at times. While living in this fallen world, the best solution is enjoying the abundant life available through Christ. It is available to anyone who believes in Him and accepts Him as Savior and Lord. That person becomes a part of the Kingdom of God. The greatest benefits of being in the Kingdom and having abundant life here on earth are hope, peace, joy, and unconditional love.
© 2021 Queen E. Phillips, Royalty Solutions, LLC. All rights reserved.