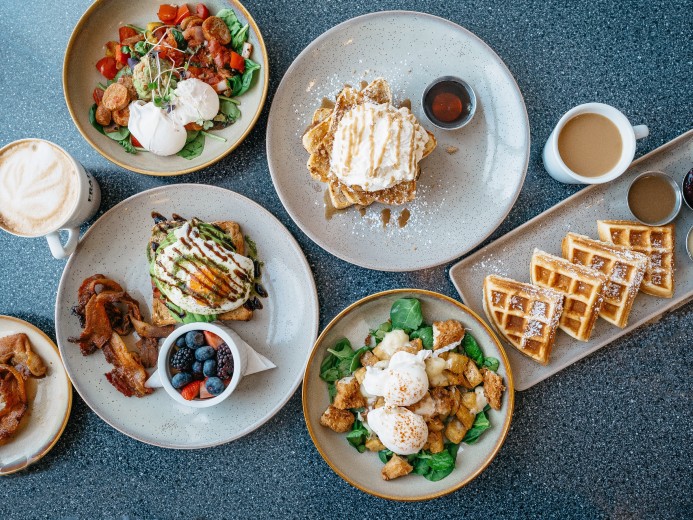 Food is an intricate part of Mother's Day, so you need to find the best Mothers day recipe ideas. Use these Mother's Day recipe ideas to help you create the perfect menu your mom will love. Plus, you will get 4 useful tips to help you prepare food faster. 
Mother's Day Recipe Ideas 
I have made many foods, including baked garlic butter lobster tails, sticky buns, rice, and stuffed chicken on Mother's Day. This year I am keeping it simple by preparing some traditional Bahamian staples like Peas & Rice, fried fish, crawfish salad, and macaroni. However, the options are unlimited when it comes to Mother's Day foods. From breakfast to lunch, dinner, and dessert, I have included several recipe ideas that are perfect for Mother's Day. 
Breakfast 
Nothing says I love you, Mom, than being hit with the smell of food the second you wake up. When it comes to Mother's Day breakfast recipe ideas, my philosophy is to go with classic breakfast foods. French toast, quiche, biscuits, waffles, scrambled eggs, pancakes, and cinnamon rolls are perfect for Mother's Day. Most of these options are very easy to make, giving you more time to prepare other courses like lunch or dinner. 
Quick Tip: If you are going to make cinnamon rolls, look for an overnight cinnamon rolls recipe. You can make the cinnamon rolls the day before and store them in the fridge. The next day you can bake them and then glaze them. This trick also works for sticky buns. 
Lunch 
Like breakfast, the options for lunch ideas are endless. Roasted salmon or trout, lemon garlic chicken thighs and potatoes, strawberry spinach salad, and vegetable or chicken kebabs are the perfect lunch items for Mother's Day. Spring pea soup, lemon orzo salad, grilled salmon with mango salsa, roasted chicken thighs with a kale salad,  and mushroom crepes are also good options. 
Quick Tip: If you are serving Mother's Day dinner, choose a light lunch. If you choose heavy foods like rice or mashed potatoes and pot roast, everyone will still be full at dinnertime. So all the hard work you did to create an amazing dinner will be wasted. Instead, you can serve lighter lunch items like the ones mentioned above. These foods will hold your guests over until dinner time. 
Dinner 
Asparagus or spinach stuffed chicken breast, stuffed or grilled pork chops, roasted chicken or Cornish hens, smoked salmon linguine, and roast beef are good options for main dishes. You can serve these with side dishes like rice, salad, mashed potatoes, zoodle salad, and scalloped potatoes are the perfect side dishes to go along with these main dishes. 
Quick Tip: Start with the dish that takes the longest first. For example, if you are making roast beef, mashed potatoes, sautéed asparagus, and roasted Cornish hens, start with the roast beef first. The roast beef will take longer to cook than the other items on your menu. Once the roast beef is in the oven, you can move on to the roasted Cornish hens. Once the Cornish hens are in the oven, start the mashed potatoes about 20-30 minutes before the meat is finished cooking, then cook the sautéed asparagus last.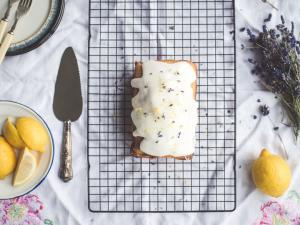 Dessert 
Pound cake is one of my favorite foods to make on special occasions like Mother's Day. Pound cake is very easy to make. Plus, there are many different spins you can put on it. For example, you can make a whipping cream pound cake, sour cream pound cake, brown sugar pound cake, or a vegan pound cake. The options are endless. 
If you do not like pound cake, sponge cake, chiffon cake, or angel food cake are excellent options. Plus, you can use these cakes to make a fruit trifle. Other Mother's Day dessert recipe ideas include vanilla cupcakes, New York-style cheesecake, chocolate mousse, chocolate chip cookies, and strawberry shortcake. 
Quick Tip: Make your desserts a day in advance. If you make them the day of, you will barely have time to focus on your other courses. Plus, if you are making items like cheesecake or chocolate mousse, which need to be refrigerated, they will have the time to set up in the fridge overnight. 
The most popular Mother's Day gifts include cards, flowers, or picture frames. While there is nothing wrong with traditional Mother's Day gifts, you need to switch up every so often. So why not cook your mother a meal? 
After all, food is the best gift you can give anyone, including your mother. She will not have to cook or buy food. Plus, she can enjoy good food made by someone who loves her.