If you've been following this blog for awhile, you'll know that I prefer Christmas music with an edge.
Maybe it's because I spent so many Decembers in the desert, and grew a deep appreciation for wilderness as the backdrop for the season. When you're standing on a mountaintop looking out over a southwest vista that is both devastating and gorgeous, Jingle Bell Rock just doesn't quite cut it.
Or maybe it's because, as a pastor, I always held a lot of heaviness and heartbreak in one hand, while trying to capture hope and joy with the other. It's complicated to preach over the commercial noise and holly jolly whatever when you know that people you love are navigating illness, death, divorce, and all manner of thin places as they come to the communion table.
All of that adds up to knowing that Christmas morning doesn't account for much if you haven't traveled through some dark days to get there.
This year, especially, some of our holiday standards are falling flat. I'm not saying you shouldn't still enjoy the more upbeat numbers– I mean, if Whitney's Do You Hear What I Hear doesn't spark some small joy, it could be your heart is three sizes too small. Then again, it could just be that things are heavy and weird this year, and nothing quite sounds or feels the same.
Here's the good news- if your old standards aren't quite cutting it, there are others that hold extra layers of meaning as we come to the end of this long, strange year. Whether these are long-time favorites with new perspective, or new to your holiday rotation, I promise you will find something here to carry you through these distanced days.
~Have Yourself a Merry Little Christmas – But it has to be the original, Judy Garland version. In fact, maybe you just need to settle in on the couch with your hot chocolate and popcorn and watch Meet Me In St. Louis in its entirety. Maybe you'll fall apart at "next year all our troubles will be miles away," or maybe you'll make it to here: "someday soon we all will be together, if the fates allow/until then we'll have to muddle through somehow…"  Either way, you will swear that whole song was written for this very moment–five decades ago. It's a very Old-Testament-prophet vibe.
~Darlin, Christmas is Coming – Over The Rhine has got some really spot-on, if under-the-radar Christmas bangers, and this is one of them.
So, it's been a long year
Every new day brings one more tear
Till there's nothing left to cry
My, my, how time flies…
If I could have anything
What would I want this new year to bring?
Well, I'd want you here with me
Tear these thorns from my heart
Help the healing to start
Let's set this old world free
Let's start with you and me…
~Come Darkness, Come Light – This one gets me in the gut, even in the best of times. This year, I am convinced all over again that Mary Chapin Carpenter gave us the perfect Christmas song- for wherever you are.
Come doubting, come sure
Come fearful to this door
Come see what love is for
Alleluia
~I'm Coming Home For Christmas –for all the sadness of this year, there was a new Dolly Parton Christmas album born to the world, so all is not lost. One of my favorites goes like this:
Oh and I'm comin' home for Christmas, save a place for me
I'll arrive before Saint Nicolas places gifts beneath the tree
So leave a candle burning, leave a key underneath the mat
I'm comin' home for Christmas, we can all depend on that
What really gets you about it is the undertone of sadness that says she isn't REALLY going home for Christmas this year, but she can sing a lovely song about it all the same. As always, Dolly gets us.
~If We Make It Through December –Because, like Dolly, Merle gets it.
~Better Days –Never in life would I have thought of this as a Christmas song (or really, thought of The GooGoo Dolls at all). But one year my friend Darin sang it as the prelude for Christmas Eve service and it totally wrecked me. I requested it for every Christmas Eve thereafter, and this year especially…
And you asked me what I want this year
And I try to make this kind and clear
Just a chance that maybe we'll find better days
'Cause I don't need boxes wrapped in strings
And designer love and empty things
Just a chance that maybe we'll find better days
So take these words and sing out loud
'Cause everyone is forgiven now
'Cause tonight's the night the world begins again
I mean, come on.
~River – In the purest liturgical sense, Advent is meant to be a season of repentance. That angle doesn't sell Hallmark cards so you might not hear about it much. But like Dolly and Merle–Joni gets it. There is a deep sadness in this song (perfectly set against an ironic backdrop of Jingle Bells) that is not just about loss, but about her own role in bringing about that loss. There is not a lot of space in our usual Christmas observances, whether sacred or secular, for that kind of introspection and confession. But damn if it ain't called for. Maybe this year especially.
~Peace Child –The Indigo Girls have always just had a way… this song, this year, feels like a deep breath after a long wait.
Peace Child,
In the sleep of the night,
In the dark before light
You come,
In the silence of stars,
In the violence of wars–
Savior, your name…
~O Holy Night –On the one hand, it can be SO PRECIOUS, and I hate it. Miss me with the Josh Groban/Celine Dion crooning crowd. But every now and then, in the right voice, it is just stunning. And this year, that part about "a thrill of hope/the weary world rejoices" is really hitting home with a lot of folks. So I went looking for an arrangement that is not cringe-y, and what do you know… Leslie Odom Jr. delivers! Don't we all need some Christmas music with a side of Hamilton this year??
~The Trumpet Child – We are back to Over the Rhine again, but this one has always just blown me away, on a lot of levels. That last line though…
His final aim to fill with joy
The earth that man all but destroyed…
We all need to just sit with that one a minute.
~New Morning –I love My Morning Jacket, but they are not necessarily my go-to for holiday jams. Still, they have some sleepers that, though hard to find, round out my playlist every year. I'm especially loving this one right now for this one line: "let there be no sadness/no sorrow/let there be no road too narrow." May it be so, amen.
~Hard Candy Christmas –How many times can one reasonably listen to this song on repeat without it being weird? Asking for a friend… Seriously though, I love it–and its many key changes–more than is probably normal, but I'm not sorry. It is perfect. It's got sadness. It's got sass. It advocates for changing one's hair color as a means of coping with heartbreak, and you know I'm here for that. But more than anything, it's got an underlying resilience that promises we really will be just fine. Eventually. Someday. And if Dolly says it, it must be so. It's on her older Christmas album, but if you're really a purist, sing it with the sex workers…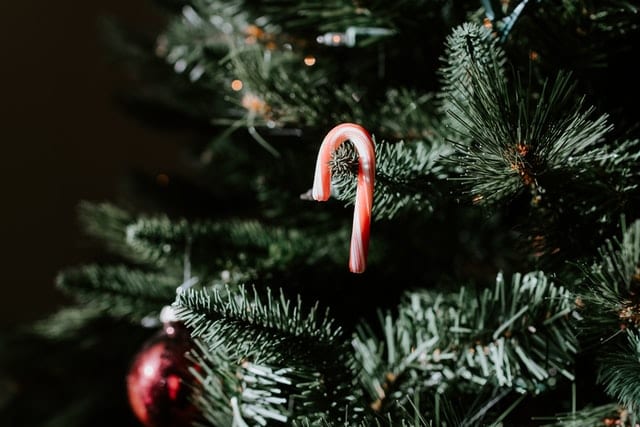 Holidays are complicated… maybe that's no different this year than any other, when you come down to it. But for all that may feel especially heavy, uncertain and sad this year, we've still got tunes to get us through. Old favorites or new, the right soundtrack somehow calls us back and points us forward, all at the same time. It reminds us that others have traveled this way before– and lived to sing about it.
Peace, friends. And love, and joy, and all the resilience you can muster. Morning is coming. And there will be singing.