Just for fun, I'm collecting readers' photos Clinton and Trump signs that are especially interesting, provocative, clever, etc.
So far, I have not seen any more, um, memorable than this: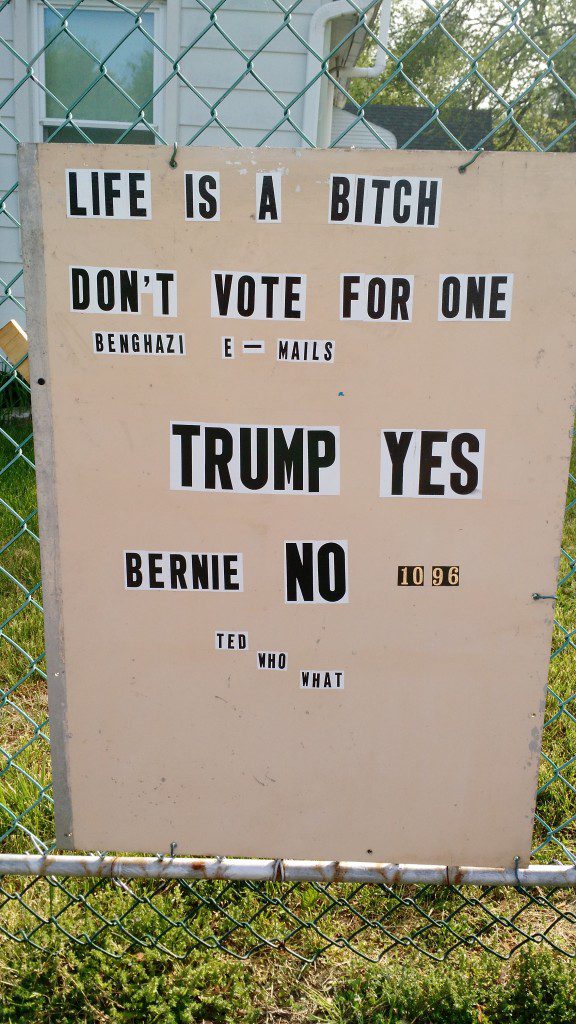 But what really makes this sign stand out is its location. When I took the picture this spring, the sign was intentionally placed directly across the street from the driveway of a busy Catholic church and school. The next time I drove by, the homeowner had moved his sign to a less prominent location. But it still lies under the gaze of statues of Augustine, Mary, and many more saints and martyrs. Not to mention a thousand weekly communicants.
The church was consecrated in 1902 by James Cardinal Gibbons, longtime Archbishop of Baltimore.
At the end of July, I will post another interesting 2016 campaign sign.