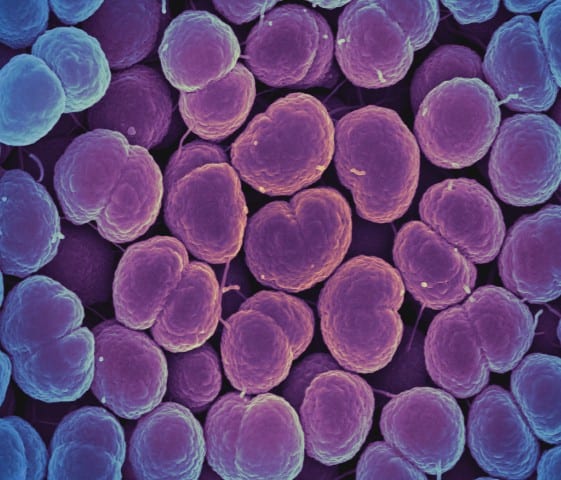 So this is a bit of old(er) news:  a report from the CDC in early October shows increase in gonorrhea, chlamydia, and syphilis for the fifth straight year, resulting in an all-time high since the United States began tracking these.
CNN has a useful summary report in which they proffer several (contradictory) explanations:
Possible factors driving this rise in STD cases, which vary depending on where you live, include a surge in people getting tested and cases being diagnosed and reported. There's also a decline in people using condoms. . . .

One factor includes that testing services have been more easily accessible, which likely led to a large prevalence of cases being identified, [senior deputy director of the HIV/AIDS, Hepatitis, STD and TB Administration at the DC Department of Health Michael] Kharfen said. The DC Department of Health is continuing to invest in screening and testing efforts.

"We have been very aggressive in making STD screening available in lots of different both clinical and community settings, particularly among young people, who have a disproportionate number," he said. . . .

The National Coalition of STD Directors said in a statement on Tuesday that "steep increases in STDs are largely due to federal, state, and local funding cutbacks."

In 2012, for instance, 52% of state and local STD programs experienced budget cuts, amounting to reductions in clinic hours, contact tracing and screening for common STDs, according to the CDC.

"We have an STD crisis in the US because prevention programs were sold short for years," David Harvey, executive director of the National Coalition of STD Directors, said in the statement.

"Our first line of defense is underfunded and overwhelmed, leaving Americans vulnerable to STD outbreaks, and that's exactly what we're seeing," he said.
The article also frets about declines in condom use among teens.
So is STD screening on the increase, or has it been cut back?
At any rate, I bopped on over to the CDC website itself to look at the data.  And, yes, I have some very speculative thoughts, and I'll invite readers to speculate further with me.  Here are the relevant tables.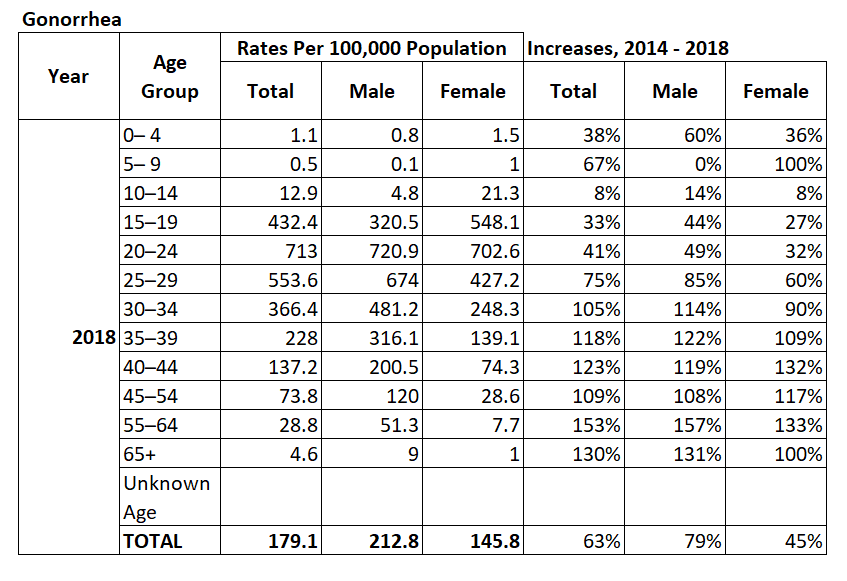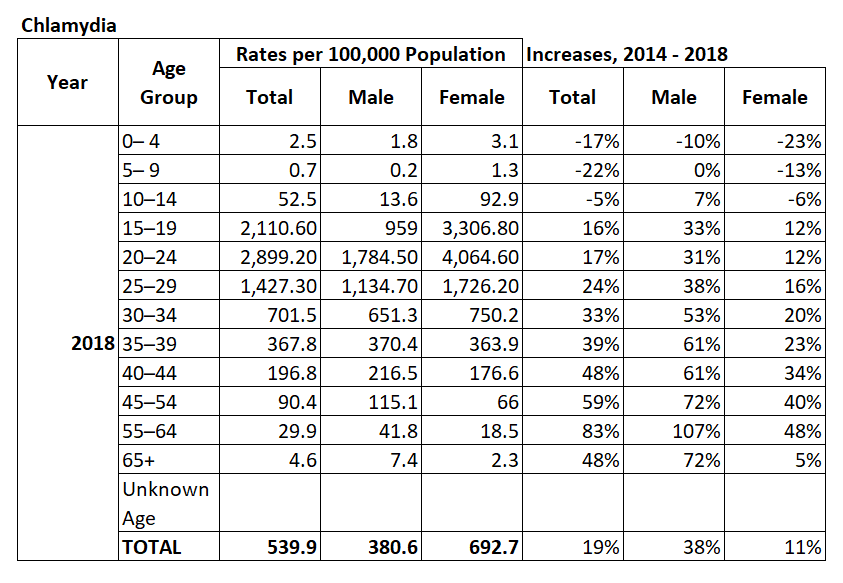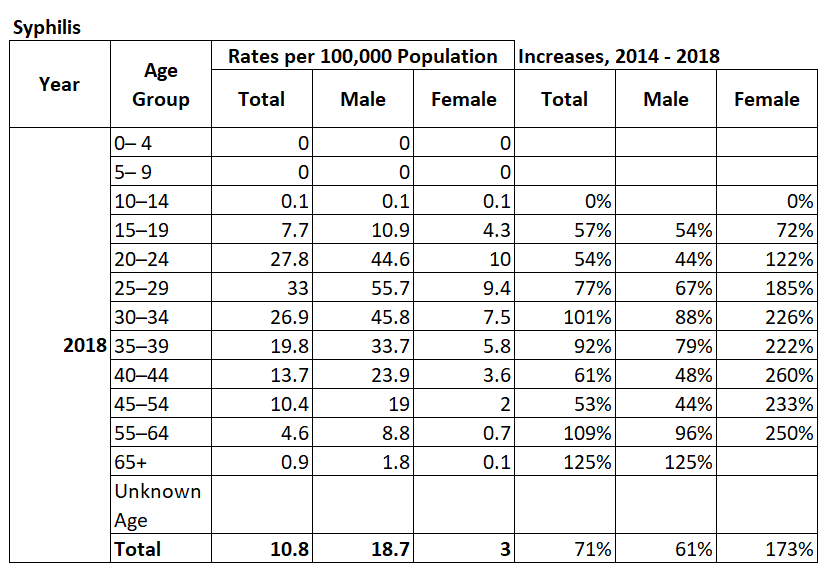 So here's what's striking to me:
While it's true that the greatest prevalence rates are for young adults and teenagers, that's not where the largest increases are found.
For gonorrhea, where rates increased, among all men, by 79%, and among all women, by 45%, it was the rates for thirty-somethings and up which doubled, even though it was the younger groups who had the largest total incidence.
For chlamydia, the increases, in general, are more moderate, but again, it's the older groups whose rates increased most dramatically.  And for syphilis, incidence for women skyrocketed, nearly tripling in total, and more than tripling for thirty-somethings and older.
Is it possible that in the past half-decade, testing practices for non-so-young-any longer adults have increased?  According to the American Council of Gynecologists, the norm is to test for chlamydia and gonorrhea at the annual gynecological exam for sexually-active women under 25, but only for women over 25 who are at risk (multiple sexual partners or a new partner).
At the same time, syphilis is far more prevalent among gay men, but, when a pregnant woman is infected, the consequences can be dire, so a routine test at the first prenatal visit is the recommended norm.
So what else has happened in the last half-decade?  I have a hard time believing claims of underfunding, when that lament has been repeated for years and years, so it seems unlikely that this could account for a new decline that started in the Obama presidency.
But what else has happened?
Here's one guess:  for sexually-active women, there has been a significant push towards the use of LARCs — long-acting, reversible contraceptives (IUDs and implants).  What gets the most visibility is the push to get teen girls at risk of pregnancy using these, but they are far from the only market, especially now that the Affordable Care Act mandated that health insurance policies cover these products with no patient copay.  (This is the point at which I'd be demonstrating this increase with actual data but my preliminary google search yielded nothing recent.)
And, however much healthcare experts recommend that at-risk women use condoms for disease prevention even if not for contraception, it seems a no-brainer that the more confident they are in their contraception, the more likely they are to pass on this.
Because it seems to me that even though it is the young 'uns with the highest rate of prevalence, the answer to the puzzle has got to lie in the enormous increases in the older ages.
And, because this is just a "hey, this is curious" sort of blog post, I'll now turn this over to readers to share their thoughts.
Image:  Colorized scanning electron micrograph of Neisseria gonorrhoeae bacteria, which causes gonorrhea. Credit: NIAID; https://commons.wikimedia.org/wiki/File:Neisseria_gonorrhoeae_Bacteria_(16221300454).jpg