But exhort one another every day, as long as it is called "today," so that none of you may be hardened by the deceitfulness of sin. – Hebrews 3.13, NRSV
In this verse I've discovered 4 major ideas about Today, 4 major ideas and concepts that are being shared in this brief verse. Take a little bit of time to read or listen in.

4 Major Ideas Today
i. Every day: each and every day
The author is still emphasizing Today, but he adds every day. It could literally be translated each and every day. We make an ongoing daily commitment, a way of life, each and every day.
ii. Encourage each other daily or become vulnerable to sin
We either encourage each other every day, or sin can sneak up on us. It's a contrast. We exhort each other daily or we're vulnerable to sin. It's called the deceitfulness of sin. It's sneaky because Satan doesn't want you to succeed. We guard each other from sin by committing to exhort each other Today.
iii. Sense of urgency building up to this verse
There is a sense of urgency in the language of this verse. Hebrews makes it clear, we have to guard our faith, continually. There's a sense of urgency. We have to keep our guard up. There are no guarantees.
On the other hand, there is an urgency, because we have real hope.
Every day we hope in Christian community. Every day we have the hope that our unsaved loved ones will come to a turning point. Every day Christians who face despair and difficulties can find encouragement. When we need answers, we are never far from each other. As the people of God, we are called to each other, each and every day.
iv. We're called alongside of each other
We are called alongside of each other every day. We're commanded to "exhort one another every day." In the Greek exhort is parakaleo, and is related to parakletos.
Parakletos is a name for the Holy Spirit, found in John 14.16, the Advocate:
And I will ask the Father, and he will give you another Advocate, to be with you forever.
Parakletos is literally one called alongside of. The Spirit is our Helper, Counselor, or Comforter.
The word "exhort" is parakaleo. It's a verb meaning to be called to walk alongside of someone. We are called to walk alongside each other.
Not only that, we are participating in the Spirit's good work when we exhort and encourage each other today.
---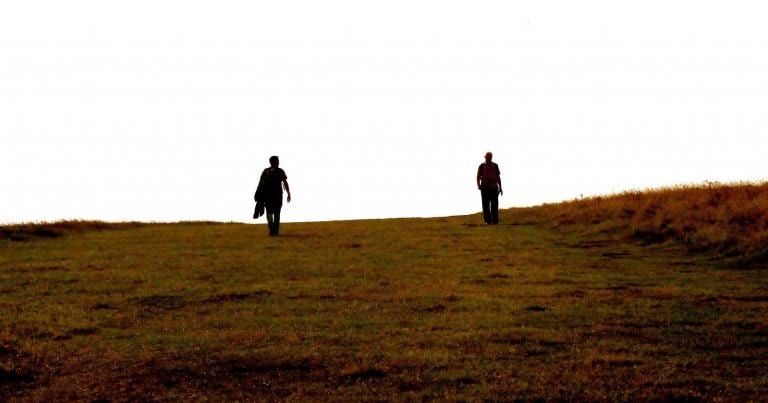 Pastor, Long Lake Friends Church
Traverse City, MI
JC Ingle, Inc.
Ministry | Speaking Engagements | Individual, Couple, and Family Therapy with supervision
Vlogs:
Today's Tension of Performance vs. Position
Today is a Window of Opportunity
Weekly Writings:
an opportunity to enter His rest