We have heard hundreds and even thousands sing in chorus, but what will it be to hear whole nations lifting up their voices, as the noise of many waters and like great thunders. C.H. Spurgeon
To access the FREE sermon notes for The Gathering | Messiah's Reign CLICK HERE

Messiah's Reign
Transcribed from a snippet of the sermon
If you understand the structure, it's like a string of pearls with that one really great pearl right in the middle. It's the verse with the central message. Each verse is using Hebrew poetry . . . 2 lines, then 2 lines, then 2 lines . . . Some Bibles will show it, some won't, but it's called parallelism. One line will say one thing, and the second line will compliment it. Let's look at verse 4, because it's the only verse with 3 lines, so it is set apart from the others (Psalm 67.4, NRSV).
Let the nations be glad and sing for joy,
for you judge the peoples with equity
and guide the nations upon the earth. Selah
There are many ways to interpret verse 4, but these are some applications for today.
God's the Judge. God's the Judge.
I think we live in a time in American when we need to remember that He's the one who provides equity or equality among the races.
He's the one who guides the nations
God established Israel.
God established the church.
We are the mechanisms for the Kingdom of God. Not that government is bad, I'm not saying that. That's a different type of institution, but the grace of God flows freely through the church and through God's people Israel.
These terms point to the fact that justice and the reign of God are to be found in the Messiah.
Christ's reign will not just be a reign of . . .
taking care of business,
righting all the wrongs,
doing all the things that have to be done,
renewing race relations.
It's not just a reign.
This Psalmist says the Messiah's reign will be done in joy.
Isaiah says about the Christ that He has an anointing of joy (see Isaiah 61.3, oil of joy or gladness, oil is symbolic for anointing). It's part of who He is. He will not only help us all get along, He will help us do it to the point where we are hilariously getting along, enjoying each other, spending time with each other, enjoying what He's doing among us, and recognizing His goodness. It's not like any other kingdom on earth.
The Psalmist says "Let the nations be glad and sing for joy." As we gather for Sunday morning worship, our churches are the outposts of the Kingdom of God. Visitors can walk in our doors and we can walk in our doors, from all our different backgrounds, and sing for joy. God has brought us together no matter how diverse or different we are.
Charles H. Spurgeon on Psalm 67
Charles Haddon Spurgeon was a preacher-scholar. I wish I knew where all those preacher-scholars have gone.
We lost another one this week, J.I. Packer. He was a tremendous influence on modern Theology and the church.
Charles Spurgeon was another man like J.I. Packer. C.H. Spurgeon is basically dissecting Psalm 67 as I have, and then all of a sudden it's like he just inserts a song right into the middle of his commentary.
I can almost hear the preacher well up with praise, sitting at his desk, when he thinks about the beauty of this Psalm. It's more than just understanding this Psalm. Now it has become a song that he has sung. So Charles Spurgeon says, or possibly sings:
What a sweet word is that "to sing for joy!" Some sing for form, others for show, some as a duty, others as an amusement, but to sing from the heart, because overflowing joy must find a vent, this is to sing indeed. Whole nations will do this when Jesus reigns over them in the power of his grace. We have heard hundreds and even thousands sing in chorus, but what will it be to hear whole nations lifting up their voices, as the noise of many waters and like great thunders. When shall the age of song begin?*
---
Also available at:
Complete FREE sermon notes CLICK HERE
IGTV (Instagram)
FREE to download as a podcast for a limited time at:
Pastor Jared Ingle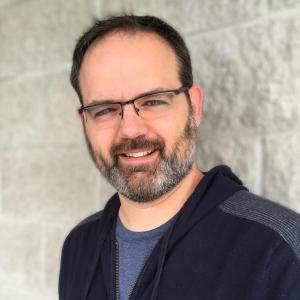 Long Lake Friends Church
4172 Church Rd.
Traverse City, MI 49685
longlakefriendschurch@gmail.com
facebook.com/longlakefriends
JC Ingle, Inc.
ministry, conferences, and counseling nonprofit
231.714.4154
jcingle95@gmail.com
* note | C.H. Spurgeon, The Treasury of David: Psalms 1-87, vol. 1 (Nashville: Thomas Nelson, 1996), 129.