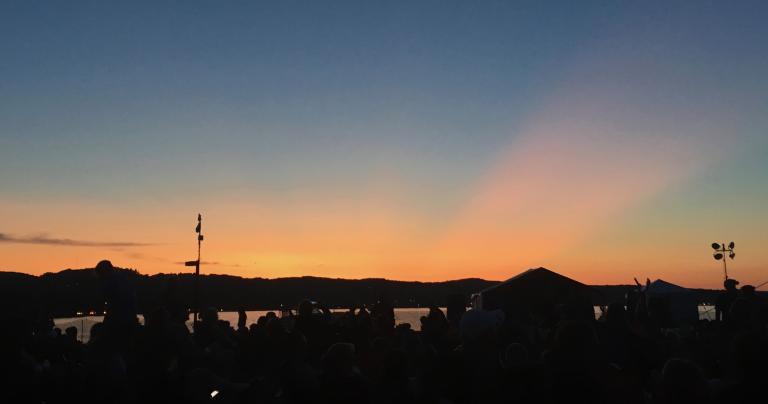 This is a report from our normal Monthly meeting at Long Lake Friends Church. With all the writing that I'm doing under another contract at the moment, I believe this would be a good post to share, especially with those in our community who are looking for the inner workings of a congregation. We're also discussing ways to put our various committee notes online with Google. Granted, the analytics may seem like small fries, but our congregation likes what they are hearing today. I also wanted to read the report directly, because if you look at it in black and white, you may think I am taking a tone that I'm really not taking at all. Once again, our people are excited to hear what I'm saying, so there will be a some great conversations this week, and some committee meetings.
---
Our Worship Team is moving toward further discussion with Ministry and Oversight (M&O)
Shelley and I have spoken quite a few times, as well as others. We're looking for

structure

, and for a

process

to move people from the pew to the platform where they can worship with us. There are a few voices chiming-in about worship from our congregation since this last month. To me that does not speak of

division

. It speaks of a

groundswell

, an excitement about worship. It was the same way with the

Missions Committee

, at least as I witnessed it. So the next step is to present what we have all talked about this month to M&O. I'm not going to just make a decision without them.
07.12.20 – 08.07.12 | Reach, 77 average
77 is not just a perfect number, but

77's

is a good Christian alternative band 🙂

Actually, 77 is a good number as an average for people who see any piece of content from our particular Facebook (FB) page.
Posts that broke the 100 barrier:
07.14.20 | Sermon: Guest Speaker | Rev. Vernell Ingle | Reach, 280
This is a

JCIngle YouTube

(YT) video of the sermon, simply a slideshow, that we cross-posted to our LLFC FB page.
07.20.20 | Sermon: Song of the Nations Under Messiah's Reign | Reach 1,014
This is a sermon posted through both of my platforms. I uploaded this sermon to

JCIngle YouTube

, and I also posted it as an article on

Patheos

, where I'm an

Evangelical Columnist

.
I've assisted congregations who've asked for help before. They may develop a Reach or a group of Followers of around 300, and they may be satisfied with that, but they did not pass 1,000 without me.
On 07.26.20 I created another post to celebrate the 1,000 Reach milestone! I had been watching the sermon numbers grow for awhile, so I had boosted it.
07.27.20 | Sermon: The Beloved of the Messiah | Reach, 441
Again, I am giving my online platforms, as a tangible offering from myself.
At the moment I'm placing our sermons and some of our posts on:
JCIngle FB Page

and numerous

FB Groups

that I'm part of regionally.

JCIngle YouTube

LinkedIn

where a lot of our business class in Traverse City are found. Many of them are a little more active on

LinkedIn

than on FB. We also have a LinkedIn Business Page for LLFC that I regained the rights for. It was started by someone a few years ago, before our last Pastor. I'm just sitting on the LinkedIn webpage until I have more time to develop it, but it will eventually Reach the business class in TC.

Patheos

, the largest religion website in the world, where I'm a contracted columnist. It's actually quite hard to land that writing gig.

Then there are the Podcasts |

Spotify

,

Soundcloud

, and

iTunes

| Anyone can download our sermons as a Podcast for a limited time for FREE.

Our online presence is important to me, and to M&O, as a tangible form of Evangelism, especially when church is still online for many people and congregations.
It all takes quite a bit of my work week, but I can report to M&O
I will say this. I haven't had time this week, so I'm writing this report on Saturday . . . yes, yesterday. [08.08.20]

We are scrambling to find a car, and I believe you all want me to have reliable transportation. Unforeseen things happen. Family life must happen sometime, without the

Ingle5

sitting around discussing business.

One week last month I worked about

32 hours for LLFC

, not bad for a PT Pastor.

That same week, combining LLFC with my other ministries for the Grand Traverse Bay Area and beyond, I look back and see, Wow! I worked over

50 hours

.
That does not leave much time for the things I and my family want to do, but I love ministering, and being a witness for the Lord.
I believe God has sent me to this house of worship, but I also have a calling to Traverse City. So I'm willing to make time to engage our region in new and creative ways. Why am I taking so much time?

Isn't our average view from last month 77? Isn't that enough for any piece of content?

Let me ask you if it's enough.

What if we calculate the average of the 3 posts that peaked at over 100? The average Reach for posts that peaked at over 100 since our last Monthly Meeting is 578!!!

Do you want to get the Word out to a 578 on average, instead of 77?

Do you see the importance of combining multiple online platforms?

We have the

Mevo

camera now. So after I purchase a car, I'll give the extra time to set up

Facebook Live

for LLFC. That will probably be another step in the right direction, if we're going to Reach people during this critical season.
Gratefully Submitted,
Rev. Jared V. Ingle, Pastor
Long Lake Friends Church

---
longlakefriendschurch@gmail.com
Monthly Meeting | 08.09.20 Pastoral Report