I guess some people just live Monday through Saturday, and it's like Sunday is their day off . . . from raising cain.
If we're empowered to reach everyone . . . then this is something that God has actually given us the tools to work with.
He didn't give us a job and then not give us the ability to do it.
Anything He's asked us to do, He's going to empower us to do.
If He said it, He's going to do it.

Proclaiming Repentance
*snippet of the message
So we have the ability to reach our region, and we should be thinking about this.
This passage is actually the Great Commission in Luke:
Let me tell you what repentance does. Repentance doesn't justify me to go out and do it again, and do it again, and do it again.
Repentance makes me change.
It produces in me a Godly sorrow
It makes me turn my eyes outward and see that's exactly what the world needs.
They're wrestling every day in their sin, not knowing their right from wrong, their left from their right, their up from their down. They need to hear the gentle whisper of the Holy Spirit who just says:
Come to the foot of the Cross. Repent first. You can't have Heaven without the Cross.
It's the same heartbreak that helps me look sinners in the eye and say:
I'm no better than you. I'm not perfect, just forgiven. Until you can stand with me on this side of the Cross, where I'm experiencing Resurrection life – the Resurrection life of God, Sunday through Sunday, week after week – then I'm not sure you've repented. Monday through Saturday, you're just living in the worst time of your life.
I guess some people just live Monday through Saturday, and it's like Sunday is their day off . . . from raising cain.
They live desperate lives. They're worried about everything, constantly under anxiety, constantly bickering, constantly at each other's throats, and then they come into church and put on airs for an hour.
Tell me if that's repentance. That's not, because this is the only thing that changes anybody. It's the only thing that makes me want to change, the only thing that changes me.
If we truly believe in Biblical words like proclaim, as Jesus says, and repentance, then let's go one step further.
Let's consider the following questions as Christians because we have the answer. I don't care what postmodernism or some other type of psuedo-philosophy says.
The Cross and the Resurrection is still the answer.
No other religion has it. Nobody else has it. Call me an exclusivist. I've been called it before, but my Jesus is the only way to Heaven.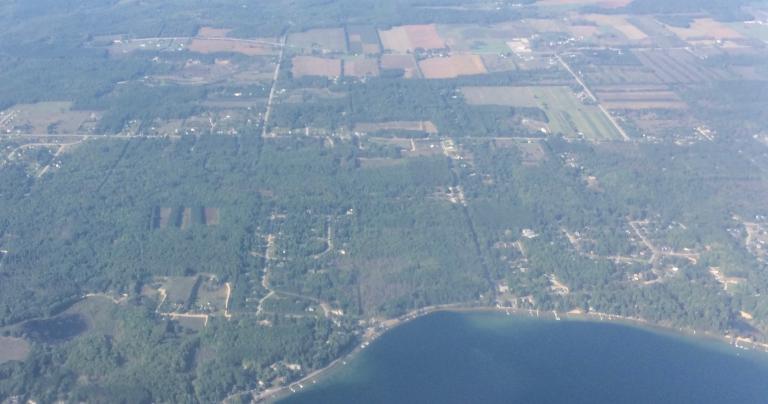 Let's consider these questions as a prayerful response*
Singles and Families
How can we share the love of God with "never married singles"? C

an we develop relationships with these people?

How can we create space for "families with children" to worship and meet their needs?

Why am I only choosing these 2 categories for family?

Do we realize these 2 groups are 53.1% of our population, never married singles and families with children.

Out of the 147,606 people in the

Traverse City metro area, that's approximately

78,379.
I guarantee this. If we counted every pew in every church in the Grand Traverse bay area, we would not have the capacity for this one demographic. Our churches would be packed and overflowing if we just reached them.
Finances
Financially, do we treat the person and family that is making $20k with the same respect that we give to the person and family that makes $150k?

If we don't we need to read the book of James prayerfully.

Our region is above average in all of the financial brackets from $20k-150k.

So who are we catering to in what financial bracket?
Age groups
Can we pray that our congregation will reflect the ages of our region?

It doesn't matter to me what size the congregation is, if we would simply reflect the age groups, we would have a dynamic worship experience.

What will it take to reach the largest age cluster of the population?

It is ages 25-54, approximately 53,729.
I'm not sure we even have enough church seating capacity for that age group in all of the Grand Traverse region.
Education
Do we realize we are 4 points over the Michigan percentage for education? We have more people with bachelor degrees, at 32%.

That is approximately 47,234.

I don't mean this negatively, so please trust my heartfelt plea here. Are we able to communicate with them?
How are we communicating with everyone in our community?
Are we really able to talk about the Gospel with anyone the Lord would bring through our doors, or that we would go and meet with outside?
That's where we're going to reach them.
Can we even talk with them?
* note | Best Places, "Traverse City Metro Area," Sperling's Best Places, accessed July 29, 2020, https://www.bestplaces.net/metro/michigan/traverse_city