Did God ask you to do something this morning?
We just had a twenty minute alter call around here, and that was just in the first service.
Once I was in a conversation with our Lead Pastor about all of the turmoil we were experiencing.
There are those who are under a false authority
He was actually well liked in the district and had many opportunities to advance.
Despite all of those under a false authority, I realized he had really accomplished something in his career. He had taken a church, built a strong cohort, constructed a new sanctuary, added another larger sanctuary with many classrooms, a great office suite, an adjacent lot or two, and was consulting with a specialist [who is in my other line of work] about constructing a gym for at-risk youth programs.
I always thought the sanctuary was perfectly designed for indoor wiffle ball games. There was also a bridal suite. Neither layout is easy to comprehend unless you could…
meet me at the alter
He said that he knew a couple people who were supposed to be able to pour cement, so he assigned them to work in the sanctuary with their crew. It was a sloped floor toward the alter.
As the Lead Pastor watched their work from time to time, how they constructed the footers, three major divisions as planned, and poured the cement day by day, it dawned on him. "There's only one finisher around here."
So there was one day when the Lead Pastor was standing at the alter looking at all the work being done in the tree divisions. That very day he made a decision, at that divine moment, and the work was completed.
Maybe I didn't hear him right, or read him right
Was I missing something in the narrative? When I asked about how the sanctuary floor was completed, he basically indicated that he had already told me who the finisher was. He knew the trades.
The trades have interested me and I've participated in various types of work from time to time, but I hadn't quite figured out why the Lead Pastor never took the opportunity to advance in our organization.
There were many conversations and many decisions like the one we had at the alter that day. I never quite figured out why he chose to remain at the church.
Reviewing those three years, I realize there were many people who took the opportunity to advance from there
At one point, he finally told me some things I thought were the actual keys. I tried to remember all of that particular conversation, and asked if I could tell all of them all about the conversation.
The Lead Pastor basically said "No, but you can tell them this. They came around and asked me to advance. I told them, 'No, because I want to pastor this church.'"
As I continued to inquire, utilizing every active listening skill I could remember, he continued.
"I was surprised they would ask me,
…but then a little later they came around again and asked me to advance. Again, I told them, 'No, there are good things going on around here and I want to continue to pastor this church.'"
I began to realize that they came around periodically and asked the Lead Pastor to advance. I know there is somewhat of a cycle to the way a lot of councils do business. I thought I had it all figured out, but I didn't even know what I didn't know.
Finally, he said, "You can tell them I said this!" Then Dale McIntire, Lead Pastor told me something directly. "I kept telling them 'No!' for a few of their cycles because I thought the work to be done around here was more important.
Then after awhile, I realized they had stopped coming around asking me to advance
The years went along and I never really heard from them any more. Now all I have is this."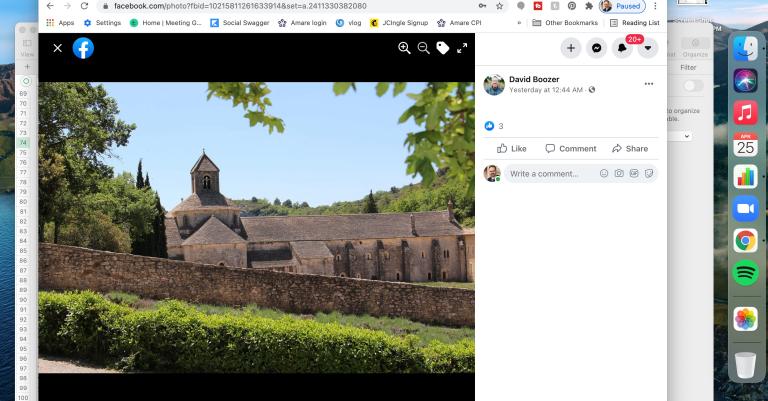 And that brings us to the present day.
I had no aversion to The Way the Lead Pastor called people to respond to Divine Moments. I think he was challenging me over time with that puzzle.
Did God ask you to do something this morning?
I felt like I needed to share this narrative today, as choppy as the story seems. Perhaps it will spark a divine moment for you.
Romans 8.19: For the creation waits with eager longing for the revealing of the children of God
Basically, all of creation waits…
for you to take your place.