Spiritual Warfare | "I developed the questions and I already used it at college!," he told me.
I was surprised at the depth of the questions, but the interviewer told me that he had completely developed the interview and could think of no one he would rather interview.
---
Lead-in
Teo's Intro | This is my interview for a college writing assignment. I'm interviewing Jared Ingle. He is a Senior Pastor at Long Lake Friends Church in Traverse City, Michigan.*
He has a masters degree in Theology from Asbury Theological Seminary, as well as a double masters in marriage and family counseling from Evangel University. Jared would you like to say hi.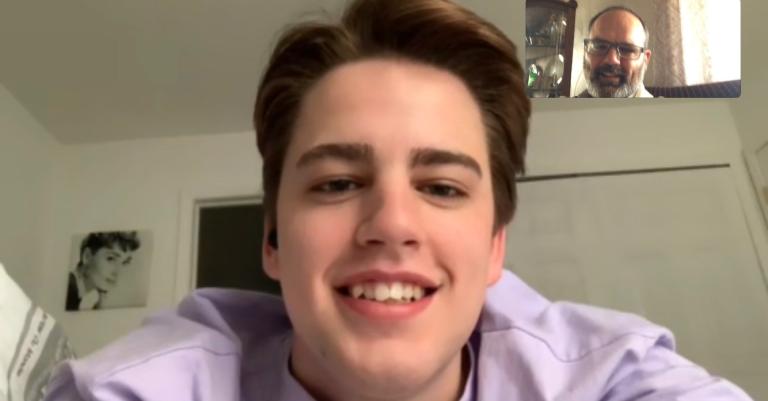 JVI | Yes, I would. It is an honor to be part of this assignment.
Teo | Perfect. So we are going to get started with the first question here.
Listen to the podcast "Spiritual Warfare… " in the SoundCloud playlist
---
About the method
This is not just spiritual oatmeal.
This is what the Bible teaches.
There are questions asked of me, followed by my opinions and Biblical references.
At times I am called upon to integrate from the social sciences, perhaps from philosophy as well.
---
There are a couple reasons I've chosen SoundCloud
There are many artists on SoundCloud. Take a look for yourself.
I've prayed the price to broadcast this podcast, but it may not be here long. With the economical plan, there are only about 3 hours of content allowed, basically a few podcasts. Plus, I do not really like my material staying on SoundCloud for very long.
Yes, I've really prayed the price to offer these answers and to disseminate the information in a couple different ways.
This particular SoundCloud podcast is here, but for how long?
---
YouTube related vlogs
With YouTube however, the channel serves as a little more of a history of the vlogs.
You can still find all public videos if you you search deep enough.
There are also plenty of videos you really can't find unless you're on a teacher-student track.
There are also playlists that change from time to time.

In Dialogue | a question about King David

In Dialogue | a question about some
of our top leaders in that region of the country
---
*note: The original podcast interview took place last autumn.
To connect with Mateo's work, visit these archives:
The Ingle Brothers YouTube playlist

CLICK HERE

Mateo Ingle archives on Rev. Jared Ingle's column at Patheos CLICK HERE
One last sidenote, I don't have TikTok
It's just another thing, right? But if Jesus had a TikTok, you'd better believe I'd be watching his videos on TikTok.
I believe he would always be relevant, funny, and always keeping you on your toes. Not everything would be super-spiritual either. I don't think you can take Jesus too seriously at every hand. Sometimes I think we see him operating with a sense of humor, maybe even sarcasm, in the Gospel.
Yeah, if my Jesus had a TikTok, I'd be watching for sure! I might even start my own TikTok account just to keep up with him.