Here's my online counseling offer in about a minute. Clinics are having to book now 2-3 months in advance as covid is clearing up, so if you have a good therapist, you better hold on to him.
Good afternoon! I hope you're enjoying your weekend. I'm getting ready to cookout, probably a little bit of whitefish. My name is Jared Ingle, and as you can see, I'm dressed a little casual, wearing a Cubs shirt.
They lost last night to the Giants, but what can we say. They're both on top of their division, doing really well.
This message is for those in Cubs territory, a little farther north, so mainly Michigan.
online professional counseling available
Jared Ingle
Minister | Supervised Therapist | Teacher | Author
I'm a licensed professional therapist under supervision with the state. I'm qualified to see individuals, married couples, couples, groups, etc.
Anyone can contact me and I can give you online therapy.
vignette
I was talking to someone named Drew this weekend. He's in the behavioral health field. He said that at their clinic, they're booking clients 2-3 months out right now. After covid people are starting to get back in to see their counselors, so his clinic is full.
He also recommended that if you have a good therapist, you'd better hold on to him.
contact
So if you need to see me, just give me a ring.
231.714.4154
LinkedIn CLICK HERE
JCIngle Facebook Business Page CLICK HERE
Patheos Evangelical, Meet Jared CLICK HERE
education
I have a couple masters degrees, so I'm more than qualified to help you, and I work under a really good supervisor.
M.A. Counseling, Evangel University: Assemblies of God Theological Seminary. Dual Concentration: Licensed Professional Counseling/Marital and Family Therapy
M.T.S. (Theological Studies), Asbury Theological Seminary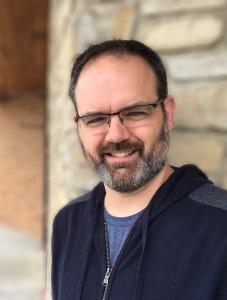 Just a note to remember if you need to reach out,
Rev. Jared Ingle, M.A., M.T.S., L.L.M.F.T.