I'm at the Salem Red Sox stadium… here in Salem, VA. I just realized that I'm at a Halloween gala with my niece, my wife, and some of the kids… and we are celebrating Halloween in Salem.

Halloween in Salem? (2 min 36 sec)
How weird is that?
I was just thinking about some of the other celebrations during this time.
There is the celebration for the newly sainted, Saint John Paul II, Pope (10.22.21). He probably did more for Evangelical and Catholic communications than many Popes before him.
October 31st is the day the Great Reformation began, when Martin Luther nailed the 95 Theses to the Wittenburg door.
Then there is the beginning of Advent with 4 Sundays leading up until Christmas (11.28.21, 12.05.21, 12.12.21, 12.19.21).
Some will celebrate Hanukkah (11.28 – 12.06.21).
Some will also celebrate the 12 Days of Christmas ending with Epiphany, the observance of the visit of the wise men (12.25.21 – 01.06.21).
Of course there is Thanksgiving in America, 4th Thursday in November (11.25.21).
So there are many days to look forward to as we go through the holidays. I want to encourage you all not to get too caught up in Halloween without celebrating all the other wonderful holidays.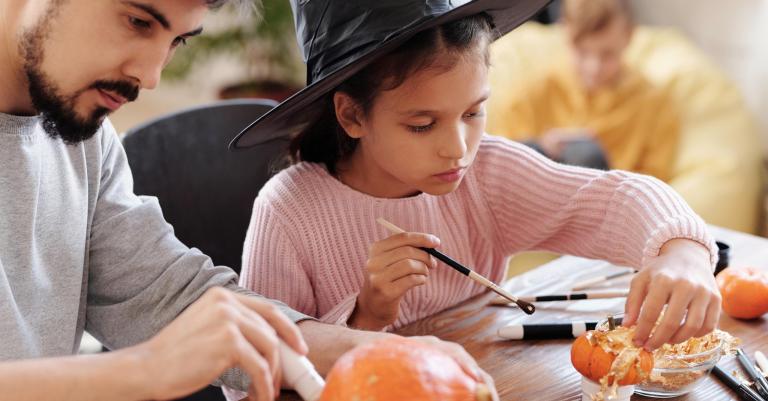 Perhaps redeem the time, so to speak (Ephesians 5.16).
I'm not opposed to celebrating Halloween, but I just thought it was weird that I was celebrating it in Salem, kind of a funny thing. Even thought it's not Salem, Massachusetts, I thought I would reach out to you and share the story.
May you enjoy many holiday blessings this year!
Rev. Jared Ingle
---
please note:
In all my years of ministry I've never taken a hard line against Halloween! In fact, I've assisted churches in running very large outreaches, so people can find a place to celebrate in a different atmosphere.
However, I'm not really a fan of the Christian scare houses where people are led through different scenes about death/hell, and eventually led to some "counselors" at the end, who share Jesus with them. I have never considered this to be an effective long-term approach to evangelism, except for a select few who may really need to see the reality of death/hell, etc.
All said, my only intention with this video/article is to point out we often get caught up in the revelry of Halloween. There are so many free events in the community, even when compared to other holidays.
Do we take time to question how we are spending time with our children?
As one alternative, how easy would it be to pick up an Advent Calendar and share a treat each day leading up to Christmas, with perhaps a prayer time as we put our kids to bed?
We've used the Advent Calendar multiple years, and there are plenty of other alternatives with the holidays. Let's not allow the "community calendar" to dictate what holidays are important in our homes.