There are consequences to our decisions, one way or another. Koheleth offers wise counsel, and ultimately his word is the Word of God, urging us to listen to the voice of wisdom in our everyday life.
Reading from Ecclesiastes 11.1-6, NKJV CLICK HERE
For more in this series, visit Archives / The Writings CLICK HERE
How does one keep giving without expecting return?
Koheleth turns our attention to foolish and wise ways to work, and to trust in God for the increase. At this time he writes about work and finances with some principles for giving (Ecclesiastes 11.1-2). A couple of predominant interpretations exist, but the ultimate meaning conveyed is the same in either case.
Koheleth draws together these thoughts with a maritime illustration. This generous sharing is highlighted in the New International Version, "Ship your grain across the sea… " (verse 1). To offer our investments in multiple "ventures" is to show wisdom (verse 2). No particular bodies of Scripture predict what will succeed, in effect contradicting Solomon's thoughts here.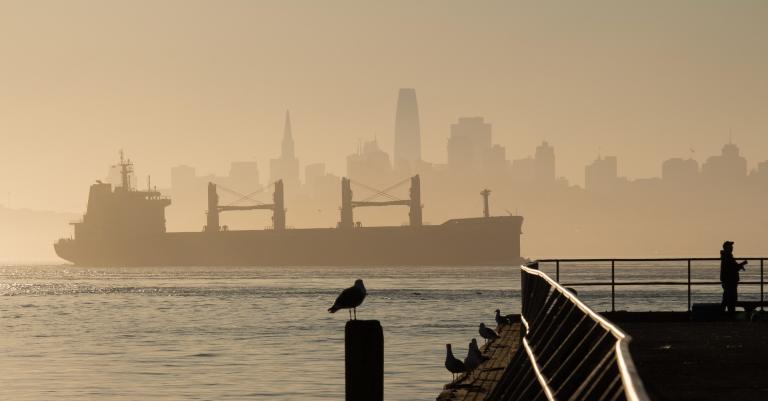 Another view has emerged on this passage from a Greek proverb which states that if one has done something for nothing it's like sowing seed in the water. It has been futile. However, Solomon stopped thoughts like the Greek proverb here with an opposite view. Go down by the sea, invest, and ship your resources across the sea. Don't expect her to return your investment in one exact way or another.
Do your kindnesses, exert yourself, in the most unlikely quarters, not thinking of gratitudes or return, but only of duty. And yet surely a recompense will be made in some form or another.[1]
Keep giving it. Surely, it has been noticed. It has been accounted for by wisdom and our Lord.
Stop with seven, if so you want to say you gave a perfect sum to the perfect amount of people. In future months, you may be in need (verse 2).
Prudence drives us to carry on with our work despite the storms of life.
Storms will rise and cause damage, but only the fool lets that stop him from working (verses 3-4). Storms will come, as sure as full clouds pour out rain. At times, damage is caused. Trees are uprooted, fallen, and there they remain (verse 3). This illustrates that the storms of life are inevitable. There is also a finality in the damage caused by the storms. There is no replacing the tree. Some damage simply cannot be undone.
Does one's own sin or failures cause all storms? Are not storms a fact of life? Are storms inevitable? Do storms cause damage? What are some ways we can carry on despite the storms of life? What perspective will help us in the midst of the storm?
These thoughts do not point to bad luck or chance, but to Providence behind the storm. There is Someone other than a human, working behind the scenes in everything. Trust Him and carry on despite the storm (verse 4).
If one is constantly worried about the storm, what the future holds, fear will paralyze him and keep him from his present work.
For a moment, Koheleth steps away from his teaching on work. He shows the work of God behind the scenes in forming a new life (verse 5). In this context, "the way of the wind" refers to the way God imparts the breath of life within the womb (NKJV). Some versions translate wind as spirit, an interchangeable Hebrew term. How, "the bones grow in the womb," refers to the entire development of the unborn. We know this occurs, but Koheleth says it is a mystery. It still baffles modern science in our day.
Man participates as this glorious process begins. Man knows that this process is continuing to take place. However, no one crafts baby, creates the unique qualities that each have, and instills in each one the image of God. Where man's understanding ends, God's wisdom begins. Koheleth reminds us to do everything we can, but to ultimately trust that our work is in better hands now.
The same One who forms the child in the womb will take our efforts and birth our destinies.
What are some other Scriptures that come to mind which testify to the higher ways of God? How difficult is it to trust in Someone who is unseen, who operates in ways that are completely foreign to us? What is a practical example of an unexpected blessing, a divine solution, a much needed provision, etc.? How has this fostered a new or growing trust in God?
Therefore, keep sowing diligently (verse 6). As W.J. Deane says:
The labour of the farmer is taken as a type of business generally, and was especially appropriate to the class of persons who Koheleth is instructing.[2]
Work in the day and invest your time in something else in the evening. Leave the results up to God alone, who works behind the scenes, who forms the child in the womb.
We do not know which one will succeed, or if both will, but He does.
Wisdom continues to work and invest, but prosperity comes from the hand of the Lord.
There are wise or foolish decisions, and wise or foolish ways of life. There are consequences to our decisions, one way or another. Koheleth offers wise counsel, and ultimately his word is the Word of God, urging us to listen to the voice of wisdom in our everyday life.
Choosing to serve Christ is the wisest decision we can make, because now the voice of wisdom is not something we chase after and try to discern. God walks with us, counseling us as the Holy Spirit offers His guidance continually.
---
notes
Find me in various places on my Connect page above, but I am really utilizing LinkedIn a lot these days: CLICK HERE
pic credit: Donnee Creations | francisco | 11.26.19 | pixabay
[1] W.J. Deane, "Ecclesiastes,"
The Pulpit Commentary: Proverbs, Ecclesiastes, Song of Solomon, vol. 9
, ed. H.D.M. Spence and Joseph S. Exell, Wm. B. Eerdmans, p. 275.
[2] Deane, p. 277.