Cruz is Graduating
It's hard to believe all these years have come and gone, but he's graduating.
Every once in awhile I reserve the right to stray from the formula. This is that moment. I want to talk about my son.
He's graduating this spring.
He gets excellent grades and he has completed dual-enrollment courses with college credit as part of his high school curriculum.
He'll be attending a state college next year to start working on his general education courses.
Cruz is also quite accomplished in a lot of areas.
He has a tremendous work ethic. He works around the house. There have been plenty of times he's helped us mow or helped us chuck wood for the wood-burning stove.
Cruz drives the family mini-van and has become quite independent. I used to make fun of mini-vans, and thought they were only for soccer moms. However, after having a family and now that we're far to the South of the snow bands, I wouldn't mind owning a mini-van. I couldn't be prouder of him for taking his time and completing all the state requirements for his Driver's License.
Cruz works at a franchise. In the couple years he has been there, he has become a Trainer. He's under 18, but he's still a leader, one who is being considered for further promotion.
At Valley Church Roanoke, Cruz is a student leader in his youth group, Valley Teens. He's also a teacher for the children's ministry. Cruz also serves on the Worship Squad, a high energy component of Barnes Worship, the main Sunday morning church praise team.
half alive | "still feel"
It's not Maverick City praise music, but it is one of the songs Cruz, his older brother, and I really like. You can still find it on one of his more popular Spotify playlists if… you can find Cruz on Spotify
In his spare time, Cruz likes spending time with friends from the church. He's also a gamer.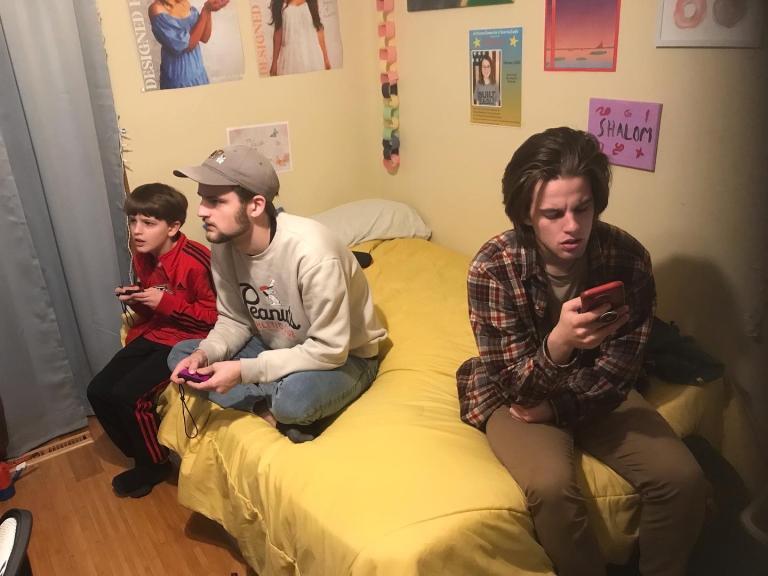 His multiple screens in his room look like the Kennedy Space Center. He also connects with friends in online games. I hope I'm saying this right, but he also likes Japanimation and all the soundtracks. He may speak/read some Japanese for all I know.
Cruz is committed.
He's committed to his church in multiple ways.
Cruz is committed to his friends and carves out hours of the week to spend with them or chill with them online.
He's committed to his work as a young leader.
Cruz is committed to work for his family and to be there for family in many ways.
He's committed to his Lord, to the Word, and to prayer.
When Cruz tells you he's praying for you, rest assured he's truly committed to doing so.