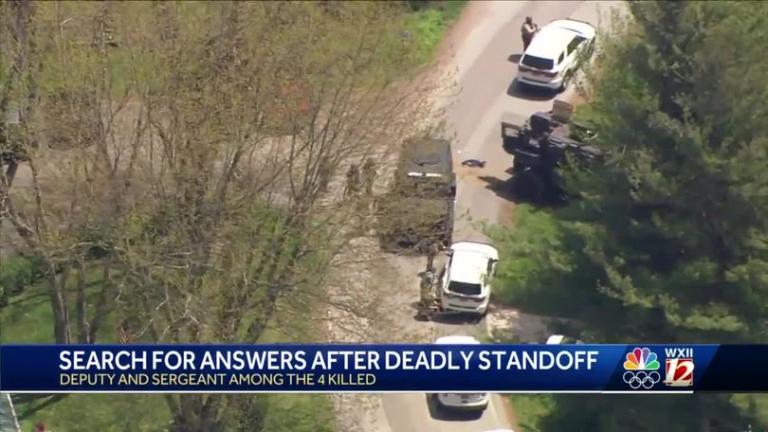 A Message to Pastors in Boone, North Carolina: How Many More People Will Have to Die Before You Will Engage the Mentally Ill?
Just over a week ago, two officers/deputies (Chris Ward and Logan Fox) approached a home. Inside, there was a mentally ill man (Isaac Barnes) that had killed his parents (George and Michelle Ligon). Before the day was out, all of them would be dead.
Since the tragedy, the local focus has been primarily on the officers/deputies. "Back the Blue" bullshit is everywhere. Nobody is talking about the mental illness that propelled the tragedy. I wrote this letter to demand that the church/my local clergy colleagues do better.
……………
*Perhaps, you might believe that this letter doesn't apply to you. You might even have done more than most. Unfortunately, the recent tragedy proves that whatever anyone did wasn't enough…which is why this letter is ultimately a letter for us all.
Dear Colleague,
For over a week now, I have watched you declare your unwavering intent to, "Back the Blue." Honestly, I have found such displays to be disgusting…though not surprising. Of course, ministers are in the business of supporting things that they believe will wash away their sins. Surely, this time is no different. Slogans like "Back the Blue" distract from the fact that you did little to protect the lives of Chris Ward and Logan Fox before they were killed. When faced with the ongoing mental health crisis in this area, you have most often chosen indifference.
One is left to wonder, what would have happened to Chris Ward and Logan Fox if you had stepped up and cared for the least of these prior to this event. Loving Isaac Barnes was the initial test of whether or not you were serious about supporting police. By failing to support the mentally ill, you failed miserably…and no amount of pro-police sentiment will be able to wash the blood of Chris Ward and Logan Fox from your hands.
I would like to think that you've learned a lesson…but forgive me if I am a little pessimistic. Sadly, I have seen you harden your heart too many times before. I fear that you will continue to fill your worship services with the idolatry of "Back the Blue." But you know as well as I do, idolatry doesn't wash away sins…only love does. So, where are you going to stand? Will you stand with the mentally ill or continue your indifference? Hesitation already proved deadly.
There are countless Isaac Barnes out there in desperate need of help. If you choose to do nothing, then a tragedy might visit you/your church and reveal the truth of my admonition. Standing with the mentally ill is an exercise of love…not just for the least of these…but also for the wholeness and health of our communities.
Make no mistake…this is a warning. I doubt there will be many more to come. We have seen acts of violence come closer and closer. The hour of salvation is now. Do not turn your head. Colleague…please turn from your wicked indifference to the mentally ill…and follow Jesus.
Rev. Dr. Jeff Hood
Zionville, NC