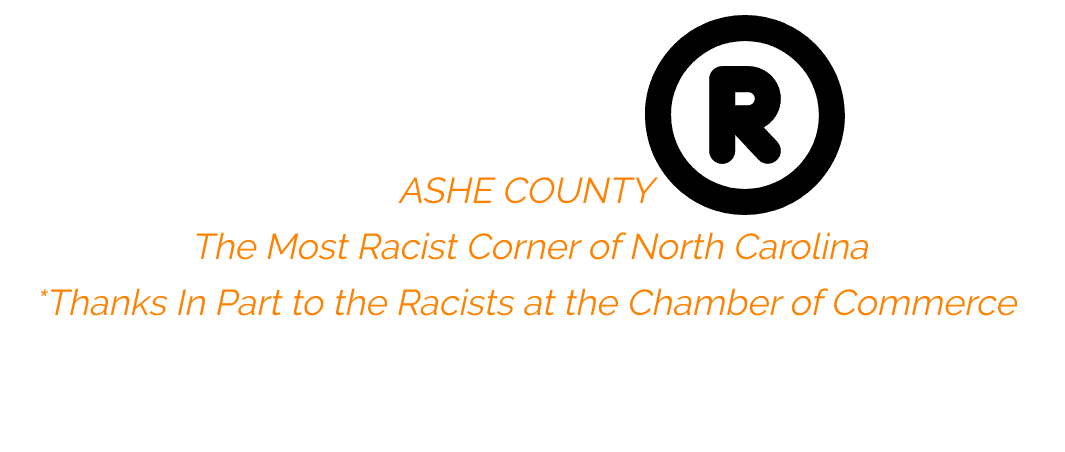 Ashe County, North Carolina: Racism Definitely Lives Here.
You wouldn't think it would matter that much…it does. For close to ten years, we lived in a place where all we had to do to dispose of our garbage was roll it down to the curb. Since we moved up in the mountains, we have to drive our garbage to a collection site. I probably go a couple of times per week. Interestingly enough, these collection sites can turn into a social gathering. One day, I spent no less than twenty minutes talking to an older woman about her health problems. On another occasion, a young man let my kids play with his small dogs. These types of encounters seem to happen every time I go. In the midst of trash, something beautiful happens…until it doesn't.
"Hey boy! Do I know you?" Startled, I turned to get a better look. The driver wasn't familiar to me in the slightest. "I don't guess so. We just moved here two months ago." The man leaned in further. "Where are you from?" Thinking this would turn into an encounter like all the others, I replied… "We just moved here from Texas two months ago." The man turned off his truck. "What brings you here?" Still thinking nothing of it? "My wife is a professor at Appalachian State." Then, he got out of the truck. I began to realize that this was not an encounter like the others. This man was not interested in having any type of community with me. "Quit the bullshit. I know why you're here." I gave him the strangest look that I could muster. "Why?" As he leaned in, I noticed how red his face was for the first time. "You're the one that got those cops killed in Dallas…screaming and shouting and all that other bullshit. Here in Ashe County, we don't tolerate no blacks or wannabe blacks. Don't start no shit here. Do you understand me boy?" Courage came. "I am a follower of Jesus. I will fight as I have breath… and I want to make sure that you understand me… your words here this afternoon have only affirmed what is going to be required of me." As I turned and began to head toward my car, the man loudly shouted… "We'll come burn your house down if we have to…with you in it." Right before I got into the car… I turned and said… "Bring it on you racist asshole." As the guy stumbled toward me, I just drove off.
This encounter is actually an amalgamation of two encounters at two different locations (though one happened specifically at the collection site). Both happened in our new county of residence…both were intense…and both involved the person recognizing me from my prior work/specifically my wide media exposure following the Dallas Police Shooting of 2016. To be quite frank, I expected this county to be hostile to any type of difference at all. Although, I didn't expect the hostility to begin before I have even done anything remotely close to activism or organizing (we really are just beginning to get all of the boxes opened). However, I do believe that God moves irrespective of our expectations. Though my location has changed, my calling has not. I look forward to many more encounters with racist assholes. In fact, God has made it pretty clear that's why I'm here.
Amen.