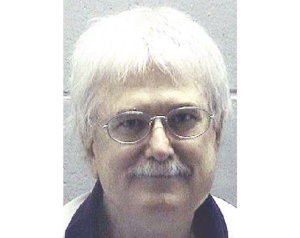 The weather was cold. Winters in Georgia are always a strange kind of cold. The stated temperature never reflects the discomfort most people feel. In 1998, Andrew Brannan murdered Laurens County Deputy Sheriff Kyle Dinkheller during a traffic stop. I was in eighth grade. Most of the people I was around believed the killer should die for the crime. Two years later, the weather was similar in Georgia when a jury found Andrew Brannan guilty of killing Dinkheller and sentenced him to death. I grew up and lost track of the case. When I heard Brannan was scheduled to be executed on January 13, I realized that the sin of vengeance in Georgia does not have an expiration date.
The wages of sin is death. Many people in Georgia believe this verse and desire to practice it. Believing that Andrew Brannan is guilty of a horrendous sin, many Georgians want to execute him. The problem with such an approach is that the wages of all sin is death. We all deserve to die. Who deserves to live? Well, no one actually. We are all responsible for tremendous evil. If the wages of sin is death, who deserves to be the last one standing to inject the last needle? An eye for an eye and a tooth for a tooth will leave us all blind and toothless.
The United State of America sent Andrew Brannan into a combat zone called Vietnam that forever scared his mind and psyche. We trained him to be a killer and he killed. What do we expect? When you teach someone to kill and cause them to lose their mind, you cannot expect them to be able to discern who to kill and who not to kill. Minds are a terrible thing to waste and we waste them all the time on violence. We created Andrew Brannan and we are responsible for his crimes.
Barring a miracle, Andrew Brannan will be pronounced dead in Georgia on the night of January 13. The collective conscious of a state and nation should be pronounced dead too. We have lost all sense of morality and justified our killing spree. By God's grace, I don't believe in death without resurrection. If the wages of sin is death, Andrew Brannan will be standing at the gates of heaven to forgive all of us for what we are about to do.
Amen.