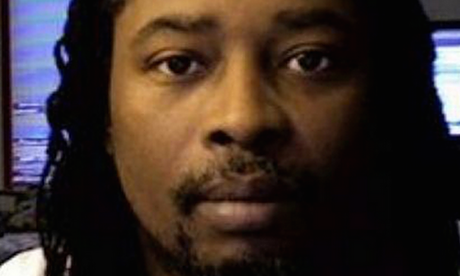 Traveling on the campus of the University of Cincinnati, Samuel Dubose saw the lights flashing behind him and pulled over. After numerous encounters with police, Dubose was trying to avert more trouble. When Officer Ray Tensing approached the car, Dubose handed him an open container of alcohol. The situation escalated into a physical altercation. When Dubose took his foot off the brake during the struggle, the car began to roll. Officer Tensing was knocked to the ground and fired the shot that killed Dubose. Throughout the encounter, Dubose was unarmed.
Though the body camera video of the incident has yet to be released, Chief Jeffrey Blackwell of the Cincinnati Police Department described it as, "…not good." Cincinnati City Manager Harry Black went even further, "…it's not a good situation…Someone has died that didn't necessarily need to die and I'll leave it at that." In numerous statements, officials have expressed fear about the release of the video and appealed for calm when it is finally released. Despite the fears, Dubose family attorney, Mark O'Mara, has called for the immediate release of the footage. If officials are already expressing fear of unrest before the video is released, one can safely assume the scenes are devastating.
Evil is perpetuated when people remain calm and do nothing. Faced with the glaring injustices of his day, Jesus rioted in the Temple. For those Christians addicted to order at the expense of justice, you are complicit in the ongoing slaughter. Overturning the tables, pushing out the oppressors and unleashing destruction, Jesus refused to allow the weapons of marginalization to operate any further. Christians allow them to continue uninterrupted. I am disgusted by the presentation of Jesus as an accomplice to the ongoing injustices of our day. Upon encountering injustice, followers of Jesus must love their neighbors by destroying the weapons of marginalization. In a nation as evil as ours, calm is a means of further oppression. When the video finally comes out, I want to remind everyone that Jesus tore shit up.
Amen.