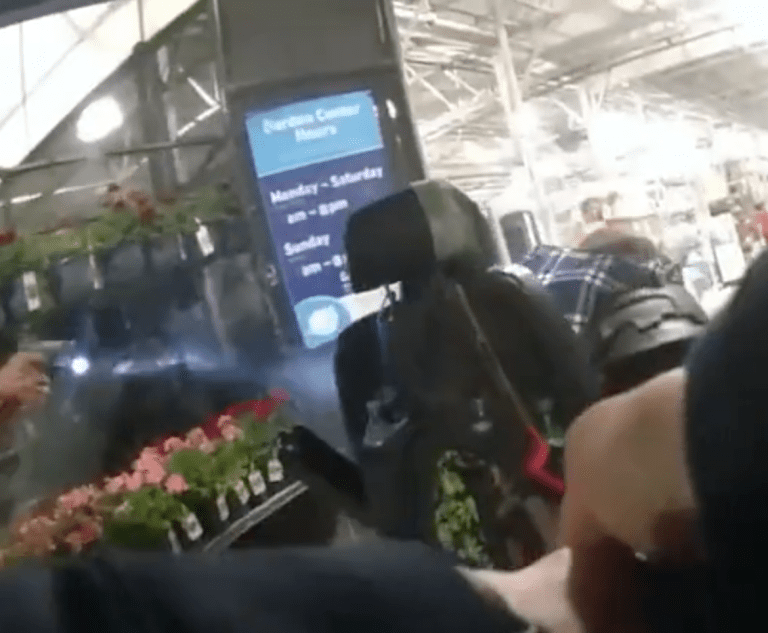 On the Assassination of White Folk: The Case of Richard Lee Richards
Picture this. Late last Monday night, there was a crusty old white dude in a motorized wheelchair named Richard Lee Richards in a Tucson, Arizona Wal-Mart. The store suspected him of stealing something and notified police. When confronted by an Officer Ryan Remmington, Richards flippantly pulled out a knife, uttered some fleeting threats (that he would have physically been unable to carry out) and kept rolling through the parking lot. As he rolls, Officer Remmington walks next to him and commands him to stop. Richards just ignores the officer and keeps on rolling. Eventually, he reaches the entrance of a Lowe's across the parking lot. Officer Remmington continues to yell for him to stop. Then, seemingly out of nowhere (when he could have just easily disabled the wheelchair or tried a whole host of other actions)…the officer fired nine shots…hitting Richard Lee Richards in the back and the side. Seconds after the shots were fired, Richards falls out of his wheelchair dead. Officer Remmington put handcuffs on the man before he provided any sort of aid. Videos of the incident end with the officer looking like he had just accomplished something. Make no mistake, Richard Lee Richards was assassinated.
Though the response in Tucson has been meaningful…the officer was fired, a diversity of city officials expressed their collective outrage and the case was referred to the District Attorney's office for potential prosecution (which is unquestionably due to the work of the movement)…the response from our wider society has been limited in comparison to other significant instances of police brutality committed against black folk (few hashtags, few protests and limited media coverage). Why?
Recently, someone asked me why I couldn't get more white people to be involved in the movement against police brutality. After some thought, I replied that white folk don't think that the movement cares enough about white victims of police brutality…and that is a space of much needed growth. I had no idea that the assassination of Richard Lee Richards would so brutally prove my point.
Imagine. What if Richard Lee Richards were black? Marches. Protests. Extensive coverage. Constant replays of the video footage. Hashtags. Post after post. Famous attorneys. On and on. We have seen it play out over and over again. Unfortunately, Richards is not black and his assassination will do little to move the national movement forward…not because it isn't heinous…but because he isn't black.
Until the assassination of white folks matters as much as the assassination of black folks, it is going to be hard to get white folks more involved in the wider movement.
I hope that we will soon be able to realize that police brutality is the enemy and not each other…before more black and white bodies are laid down in our streets.
May we heed the words of the great revolutionary Fred Hampton…
"We're going to fight racism not with racism, but we're going to fight with solidarity."
Amen.
source: https://www.huffpost.com/entry/arizona-tucson-police-fatally-shooting-disabled-man_n_61a83a94e4b07fe20122a729