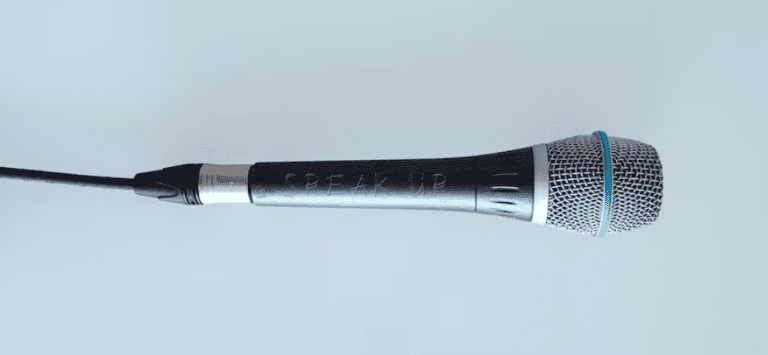 "Forgive them for they know not what they do."  No matter your religious preference, the words of Jesus Christ echo down through the centuries.  Perhaps more than any other words ever uttered, they have come to be recognized as the very constitution of grace.  Daily, I wonder what the application of such words would look like in our age.  What does it mean to offer grace beyond that which is warranted or deserved?  Our laws can only go so far to create a society that exemplifies grace.  Primarily, due to the fact that laws reflect a baseline of society's ethic not the height of ethical possibility.  By most metrics, some as simple as driving down the main road of most towns, Oklahoma is an incredibly religious space.  Yet, Oklahoma has a reputation for little grace when it comes to folks on death row.  The clemency process before the Oklahoma Board of Pardon and Parole is anything but.  In fact, we are more aware of mitigating factors than ever.  Intellectual disability and mental illness seems to be more and more prevalent amongst the condemned.  Racism plays a role in these death sentences…as it does in every other segment of our society.  Horrific childhood abuse is common amongst those on death row.  The circumstances are endless.  Such facts don't excuse the crimes, but they do go far in humanizing those Oklahoma has chosen to kill.  Processes named clemency should include actual clemency.  Below are the names of 119 people (those executed since 1990) that Oklahoma has shown no grace.  How many of these had mitigating factors worthy of our clemency?  Maybe grace isn't something to be worthy of.  Maybe it is something that should be given freely…or at least more freely than we're presently willing to give.  The cost of the death penalty is high.  In fact, such cost is measured in these 119 circumstances where grace was withheld.
Charles Troy Coleman, Robyn Leroy Parks, Olan Randle Robison
Thomas Joseph Grasso, Roger Dale Stafford, Robert Allen Brecheen
Benjamin Brewer, Steven Keith Hatch, Scott Dawn Carpenter
Michael Edward Long, Stephen Edward Wood, Tuan Anh Nguyen
John Wayne Duvall, John Walter Castro Sr., Sean Richard Sellers
Scotty Lee Moore, Norman Lee Newsted, Cornel Cooks
Bobby Lynn Ross, Malcolm Rent Johnson, Gary Alan Walker
Michael Donald Roberts, Kelly Lamont Rogers, Ronald Keith Boyd
Charles Adrian Foster, James Glenn Robedeaux, Roger James Berget
William Clifford Bryson, Gregg Francis Braun, George Kent Wallace
Eddie Leroy Trice, Wanda Jean Allen, Floyd Allen Medlock
Dion Athanasius Smallwood, Mark Andrew Fowler, Billy Ray Fox
Loyd Winford Lafevers, Dorsie Leslie Jones Jr., Robert William Clayton
Ronald Dunaway Fluke, Marilyn Kay Plantz, Terrance Anthony James
Vincent Allen Johnson, Jerald Wayne Harjo, Jack Dale Walker
Alvie James Hale Jr., Lois Nadean Smith, Sahib Lateef Al-Mosawi
John Joseph Romano, David Wayne Woodruff, Randall Eugene Cannon
Earl Alexander Frederick Sr., Jerry Lynn McCracken, Jay Wesley Neill
Ernest Marvin Carter Jr., Daniel Juan Revilla, Bobby Joe Fields
Walanzo Deon Robinson, John Michael Hooker, Scott Hain
Don Wilson Hawkins Jr., Larry Kenneth Jackson, Robert Wesley Knighton
Kenneth Chad Charm, Lewis Eugene Gilbert II, Robert Don Duckett
Bryan Anthony Toles, Jackie Lee Willingham, Harold Loyd McElmurry III
Tyrone Peter Darks, Norman Richard Cleary, David Jay Brown
Hung Thanh Le, Robert Leroy Bryan, Windel Ray Workman
Jimmie Ray Slaughter, George James Miller Jr., Michael Lannier Pennington
Kenneth Eugene Turrentine, Richard Alford Thornburg Jr., John Albert Boltz
Eric Allen Patton, James Patrick Malicoat, Corey Duane Hamilton
Jimmy Dale Bland, Frank Duane Welch, Terry Lyn Short
Jessie James Cummings Jr., Darwin Demond Brown, Donald Lee Gilson
Michael Paul DeLozier, Julius Ricardo Young, Donald Ray Wackerly II
John David Duty, Billy Don Alverson, Jeffrey David Matthews
Gary Roland Welch, Timothy Shaun Stemple, Michael Bascum Selsor
Michael Edward Hooper, Garry Thomas Allen, George Ochoa
Steven Ray Thacker, James Lewis DeRosa, Brian Darrell Davis
Anthony Rozelle Banks, Ronald Clinton Lott, Johnny Dale Black
Michael Lee Wilson, Kenneth Eugene Hogan, Clayton Derrell Lockett
Charles Frederick Warner, John Marion Grant, Bigler Jobe Stouffer II
Donald Anthony Grant, Gilbert Ray Postelle, James Allen Coddington
Benjamin Robert Cole Sr., Richard Stephen Fairchild
On December 7, Oklahoma, through the Board of Pardon and Parole, will have the opportunity to proceed with yet another execution process, that of Scott Eizember (scheduled to be executed January 12).  As Scott's spiritual advisor, I am by no means an impartial observer.  I have come to know him as he is, human…just like the rest of us.  Surely, there is no grace in killing.  Is it necessary to add another name to the list?