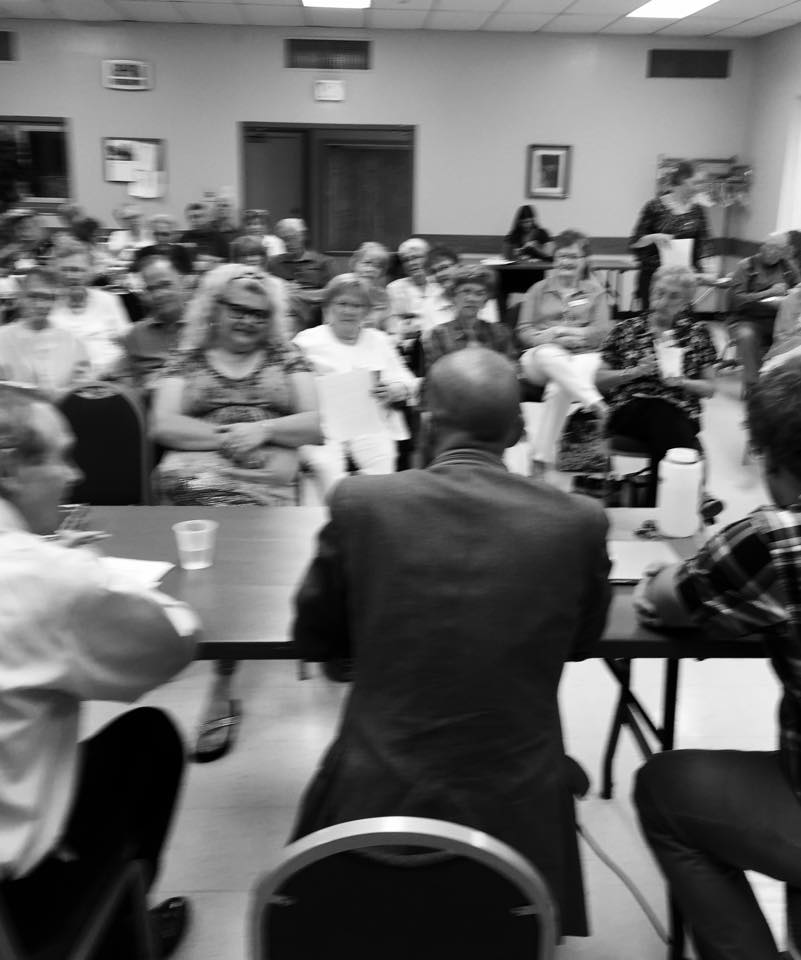 Mornings are hard. I think my medicine gets low. Placing one foot in front of the other, I pushed toward the bathroom and took a pill. Immediately, I start feeling better. I always take the pill before I see my kids.
Though I speak on many panels, I was nervous about this one. Often, I find it difficult to talk about suffering from Bipolar Disorder in public. People can be very nasty. Regardless, I pushed ahead. The church is a long drive from our house. I was thinking the entire way. When I arrived, I was thankful for the encouraging embrace of a dear friend. Before I knew it, the panel commenced.
"I believe in evil personified." Everyone in the room jumped a bit. While describing my experiences serving as a mental health chaplain in Fort Worth, I stumbled into a description of my belief in the personification of evil. Throughout the panel, I succinctly described what it was like to be a Christian suffering from Bipolar Disorder. Now, I was tasked with talking further about possession.
When people kept asking about my suspicions with regard to mental illness or possession in a number of mass shootings, I replied that we don't always know what's going on inside someone. Whatever these killers are suffering from, we know they're sick. Jesus said, "I was sick and you visited me." Looking into the audience, I asked, "How many times have you visited these sickest amongst us?"
A lady ran up to me after the panel and declared, "I think that Dylann Roof is pure evil." Immediately, I replied, "Well if you think he is that sick, I guess all of us who love Jesus should run toward him as fast as we can." The greater the sickness…the greater our love response should be.
Instead of trying to explain acts of evil, maybe we should just start running toward the perpetrator.
That's what Jesus does.
Amen.