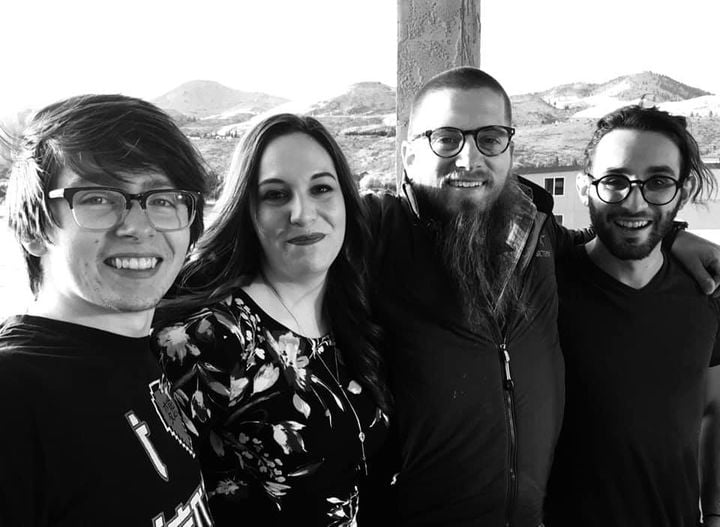 "The TRINITY is the most crucial doctrine of our faith.  For Jesus cannot be God without it.  If Jesus is not God…we our damned forever." Immediately, I freaked out. Who wouldn't?  I'd never been real sure I believed in…or even completely understood…the concept of the TRINITY.  I thought it was enough to love God and know that we are loved.  Well, apparently not…apparently there was this added construct…one that was nowhere to be found in scripture or any other early manuscripts for that matter…one that was supposed to be obvious.  I knew better.  Hell, I believed better.  I didn't want anything to do with the TRINITY.  "I've got to find a way to move beyond this bullshit.  I've got to find a way to God."  I thought I was done with the TRINITY forever. I was wrong.
"If we can get marriage…there will be no going back."  It would be an understatement to say that everyone's hopes were high.  For the first time, courts were widely beginning to affirm LGBTQ equality. For years, I was at the forefront of the movement to push harder…wider…faster.  Eventually, we won…or at least that's what everyone said.  On the night of our biggest victory, the place to be was at a local monument.  Everyone was so joyous.  I remember declaring as loud as I could…"Who wants to get married?"  I was one of the last to leave that night.  I wanted to soak in every last ounce.  When I finally decided to go home, I realized I wasn't alone.
On a bench, I could see three people in tears.  When I asked what was wrong…and if there was anything I could do to help…one of them replied, "It's just hard when everyone is excited…and you know you're supposed to be excited…but you can't be…because you're one of the ones that got left out."  Initially, I didn't know what they were talking about. Then, I realized…they were all together.
"If love is love…"  The phrase kept ringing in my ears.  So, I started to write.  Quickly, it became clear that this was not a conversation that most people were willing to have…especially church folk.  In fact, most responded with violent condemnations.  I guess I shouldn't be surprised.  Love has a way of unsettling things.  I didn't care.  I knew what was right.
Alex was one of the first people to contact me.  I'll never forget that moment.  .It was my first encounter with a deeply loving committed polyamorous relationship.  With deep pride, Alex told me of his deep love for his wife Emily and her new partner Frankie. The love was contagious.  I was amazed.  In time, I also got to know Emily and Frankie.  Slowly, I watched them all collide.  I watched them grow.  They learned to be together…to love together. The three became one.  For the first time, I started to understand the TRINITY.  I was seeing it take place right before my eyes.
In just a few short hours, I will preside over a marriage ceremony that unites Alex, Emily and Frankie.  For some, such a ceremony is out of bounds…a step too far…a slippery slope.  I guess they don't understand the beauty of the TRINITY.
Amen.