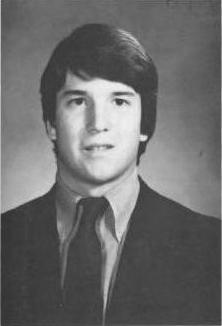 By Beth Kissileff
Though Judge Brett Kavanaugh's September 27 testimony contained many cringeworthy moments that have been rehashed by other commentators, I want to remark on the moment when the nominee said,"going to church on Sundays was like brushing my teeth, automatic," as well as his consequent anger that anyone would remark that church was not on his summer 1982 calendar.
Brushing one's teeth is a cosmetic thing. We do it to remove any stains or foodstuffs, to maintain our gums in a healthy state; there is nothing enduring about it. No internal changes are made by brushing. It will not fix any problems that are not present on the surface; it deals only with the most superficial of stains.
So how can this act Kavanaugh equates to an external cleansing and claims is automatic be a religious experience? A religious experience, to truly move a person and be the foundation of an ethical and moral personality, needs to force you to grapple with the difficulty of becoming a better human, with the entirety of the self. A religious person admits—as Kavanaugh can and still could do, as a few have suggested—that he has not acted properly and tries to restitute the victim in all ways, as Rabba Sara Hurwitz says here.
The analogy that Judge Kavanaugh has claimed as a character defense, that his churchgoing is like brushing his teeth, is telling. It suggests he does it with no introspection or interrogation—that he lets the values of religion cleanse only his surface; that they do not permeate his being. I imagine this is not what the Jesuits at Georgetown Prep intended.
Inoculating Against Toxic Masculinity
Jesuit Christopher Devron, SJ, the president of Fordham Prep, an all male Catholic high school in the Bronx, NY, writes that his goal for his students is to inculcate "Ignatian spirituality, which teaches us to seek and find God in all things." To that end, he asks students at their annual ninth grade retreat to speak about "a memory, image, relationship or story in which they find God's presence." He describes his goal with this exercise: "As they listen to each other, I believe they grow in their capacity to enter into another's pain and joy. In taking the risk to share their stories, they articulate their deepest emotions and identify their most cherished values. God's Spirit truly animates the whole church. And, I believe, God's Spirit helps our students see and know the dignity that resides within each person. What a powerful way to inoculate young men against the poison of toxic masculinity." Certainly, someone who sees dignity in all persons would not behave towards other people in the ways Kavanaugh has been credibly alleged to have done.
Devron's plea is that "what happens during their four years at Fordham Prep, should not stay at Fordham Prep. That, in fact, is the whole point." Devron's goal is that his students bring their spirituality into the rest of their lives—a far cry from brushing one's teeth.
As Senator Richard Blumenthal (D- Conn) said in his questioning of Kavanaugh, the jury instruction, "false in one thing, false in everything," is significant. Blumenthal explained: "Meaning in jury instructions that we—some of us as prosecutors have heard many times, is—told the jury that they can disbelieve a witness if they find them to be false in one thing." The Washington Post has a list of the points in which Judge Kavanaugh was misleading.
Is Kavanaugh's statement that going to church was automatic a true statement, or a lie akin to many others he has told?
Worship Should Never Be Automatic
The religion that Kavanaugh claims as his own would not accept automaticity as an authentic religious expression. A mark of religious sincerity is that it has an impact on the worshiper and enables that individual to grapple meaningfully with his or her flaws as a mortal and a human. Religion should always involve treating others with dignity and should certainly not be automatic if it is to have meaning. Kavanaugh's rhetorical technique of attacking his questioners, as he did with Senators Amy Klobuchar and Sheldon Whitehouse, displays no sense of seeing the dignity of others—and that is behavior Judge Kavanaugh exhibited in public, with the American people watching.
Worship in any religion should never be automatic. For any serious religious person, particularly a Catholic for whom Mass is a sacrament, the act of prayer and worship is deeply emotionally powerful, the very opposite of prosaic and automatic. Likening going to church to brushing your demeans the whole enterprise of religion, because it suggests people perform rites cosmetically, not to become better people. That is a lie I do not want to see on any record, judicial or otherwise.
Beth Kissileff is the author of the novel Questioning Return and editor of the anthology Reading Genesis and the forthcoming Reading Exodus (Bloomsbury/T and T Clark, 2019). She has taught Hebrew Bible and Jewish studies, and English literature and writing at Carleton, Smith, Mount Holyoke and the University of Pittsburgh. Visit her on line at www.bethkissileff.com.