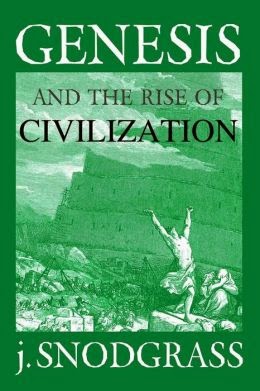 j. Snodgress has written both a narrative and commentary of the book of Genesis. Snodgrass presents what my doctoral professor would call "the story behind the story." He presents the civilization of Israel as a group of people who are on a journey to follow their God and discover their meaning in life. These wandering nomads, fight other civilizations for the preservation of their own. Through the stories of Genesis, one can see how the civilization that produced them understood themselves and their place in the world.
He presents the cultural history of the people of God. People like Cain and Abel are presented as archetypes. They represent not just brothers but also two types of civilizations which are at odds with each other (pastural versus agricultural). As one reads, there are points which will make you think. For example, in describing the names of the tribes in the Genesis blessing, Snodgrass reveals the origins of the names. These little tidbits in the commentary-narrative make this book an interesting addition to any pastor's bookshelf.
The book also includes a section in the back which include appendices about the different civilizations, themes that are addressed, as well as other resources to see for further study. There is also a Scripture index and the book is full of useful footnotes. I found the book an interesting read. I also found a video from the author which may help to understand his writing style. While you may disagree with some of his thoughts in this video (which I do), his presentation is lively, fun, and entertaining.
Disclosure of Material Connection: I received this book free from the author and/or publisher through the Speakeasy blogging book review network. I was not required to write a positive review. The opinions I have expressed are my own. I am disclosing this in accordance with the Federal Trade Commission's 16 CFR,Part 255.