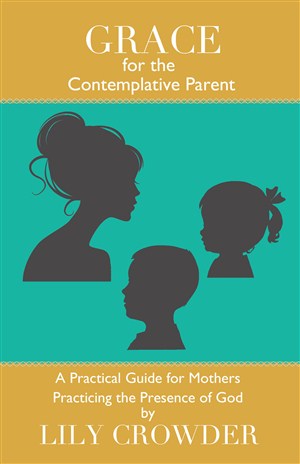 Lily Crowder, the wife of John Crowder (author of Cosmic Reborn – a book which I also reviewed) has written a book for parents. Each chapter reveals a quality of grace which a parent should develop. According to Lily Crowder, the characteristics of grace to be developed include: love, contentment, God-awareness, enjoying God in nature, gratitude, hope, developing wisdom, letting go, personal solitude, rest and play, nurturing wholeness.
After reading Cosmic Reborn, one sees a similar theology developed for families. The book is directed at mothers, but can be read by everyone. However, unlike Cosmic Reborn, the book rambles throughout, although she develops her theology with Scripture. If you have problems with Cosmic Reborn, you will have difficulty with this book. The reason is because is that a book that applies this theology for mothers, specifically specifically stay at home moms. This specific bias is revealed throughout the book. Personally, I would recommend Cosmic Reborn. The ideas which are presented in Grace for the Contemplative Parent are presented in a better fashion.
The couple has developed a ministry entitled "Sons of Thunder." If the reader enjoys either book, this website might be for you.
Disclosure of Material Connection: I received this book free from the author and/or publisher through the Speakeasy blogging book review network. I was not required to write a positive review. The opinions I have expressed are my own. I am disclosing this in accordance with the Federal Trade Commission's 16 CFR,Part 255.
Related articles