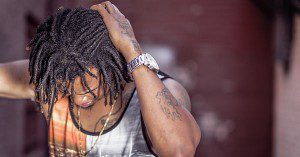 Mercy Me
Mercy Me is a simple thought reflection from Psalm 6:1-10 about the way that God is very merciful to us as Christians, even when we are weak.
January 8, 2016
Psalm 6:1-10
I can understand how David felt. There have been times when I have felt so weak. When I'm weak, I think that God is going to be angry at me (Psalm 6:1).
"Lord, do not rebuke me in your anger; do not discipline me in your wrath." (Psalm 6:1, CSB)
When I am weak, it affects me physically (Psalm 6:2-3).
"Be gracious to me, Lord, for I am weak; heal me, Lord, for my bones are shaking; my whole being is shaken with terror. And you, Lord—how long?" (Psalm 6:2–3, CSB)
Even though I am weak, I can still trust God. He can rescue me because He is faithfully loving (Psalm 6:4).
"Turn, Lord! Rescue me; save me because of your faithful love." (Psalm 6:4, CSB)
Of course, like David, I sometimes think about death when I am weak (Psalm 6:5). I think about how death will affect me. This weakness I feel can make me so worn out (Psalm 6:6). I can feel overwhelmed with grief (Psalm 6:7).
It is at times like this that I don't want to be around negative people (Psalm 6:8). In the end, I can trust more in God (Psalm 6:9) and less in other people (Psalm 6:10).
I trust that He will answer my prayer, even in times like these.