Today is Christmas Eve eve. I was hoping I could find words to share with you about some profound thought I have about Advent, but I can't because I don't. If you take a peek on the internet, there's plenty of people a lot smarter than me coming up with all kinds of insights both new and old about Advent. Sometimes we get so caught up in the zingers and zappers of pop-theology we lose the mundane beauty of the first Noel.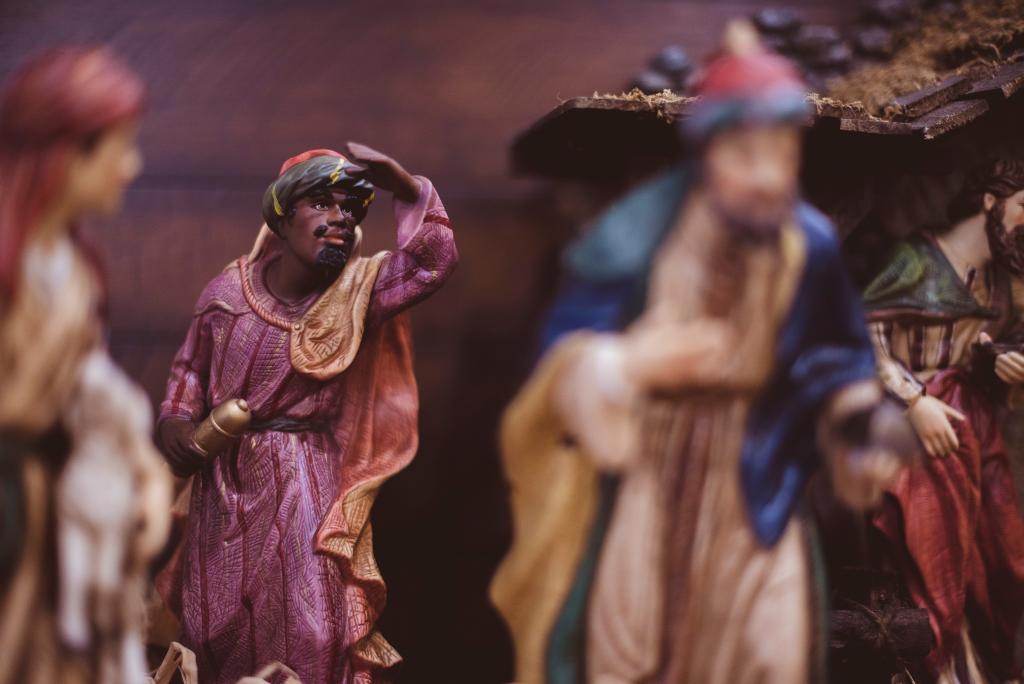 Most days I wake up before my alarm clock and today was no different; someone told me after the age of 45 your body wants the sleep, but your mind won't let it. I made my way to Fred Meyer to buy the fixin's for chili tonight; I promised my family I'd make it for them. My chili is a household name and famous in our home.
I stood in the ingredients aisle—you probably thought I would tell you some ingredients to my famous chili, but I won't—so I stood in the ingredients aisle singing a Christmas song, and it was the darndest one, because an elderly woman said to me Holly Jolly Christmas is one of her favorite songs and too bad neither of us had mistletoe.
Here's the thing, I'm not a Christmas music kinda guy. The day before, I noticed many customers coming into our Coffee shop with downcast and distressed faces. We put on Christmas music and noticed people having smiles on their faces. I still think it was our new cafe cups, they're a light blue which can brighten many a sour mood.
We didn't go to church on Christmas Eve eve because most of us were lagging this morning. My two daughters and I found ourselves at Christie's, a local breakfast place. I couldn't have asked for a better or more beautiful church service.
Christmas is also a time when we get to see people we've lost track of throughout the year. For me it's interesting to hear about people's travels, adventures, and their stories. There's a young girl who used to frequent our coffee shop. I hadn't seen her in a while. So when she came in yesterday, I said as much. She's been in England for college and studying abroad. One minute your customers are in high school hanging out with friends and the next they're exploring the world. Time sure flies if you're not paying attention close enough.
This is also the time of the year where many things just shouldn't be. This is true with food. Take the fruitcake for instance. Is there any other time of the year people gift and re-gift a food item such as this? And you can forget about peppermint bark. I know no one who eats it. We've gotten requests at our coffee shop for eggnog lattes.
Here's the thing: eggnog is gross. I think that about answers that.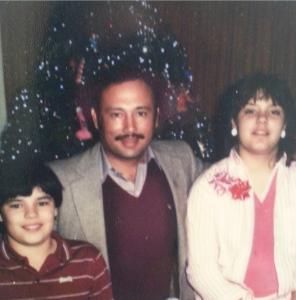 Many people dread Christmas time. Hard difficult emotions punch us in the gut knocking the wind right out of our sails because of memories past. This true, but I am just trying to stay away from it. I wrote a poem reflecting on the last Christmas we had together as a family before my parents divorced. I wrote a poem hoping to get it off my chest: "The Day Christmas Shattered"
I guess my reason for writing this article is that I hope none of us get so caught up in the hullabaloo of Christmas that we lose the mundane beauty of Advent:
"Behold, the virgin shall conceive and bear a son,
and they shall call his name Immanuel"

(which means, God with us).
Matthew 1:23
Catch that? God with us God with US!
If you think about it; Christmas is about how to have a relationship with God amid chaos and turmoil. The world Jesus came into was in upheaval and God spoke into the chaos and turmoil just like in Genesis chapter one and brought about life and relationship and salvation. Out of all this upheaval, God came in a mundane way to be with us in the first Noel.
All the pop-theologians and celebrity social media Christian folks can argue with me and tell me I am missing so much more about the meaning of Advent, but I don't care.
I'll hang my hat on this: God with us.