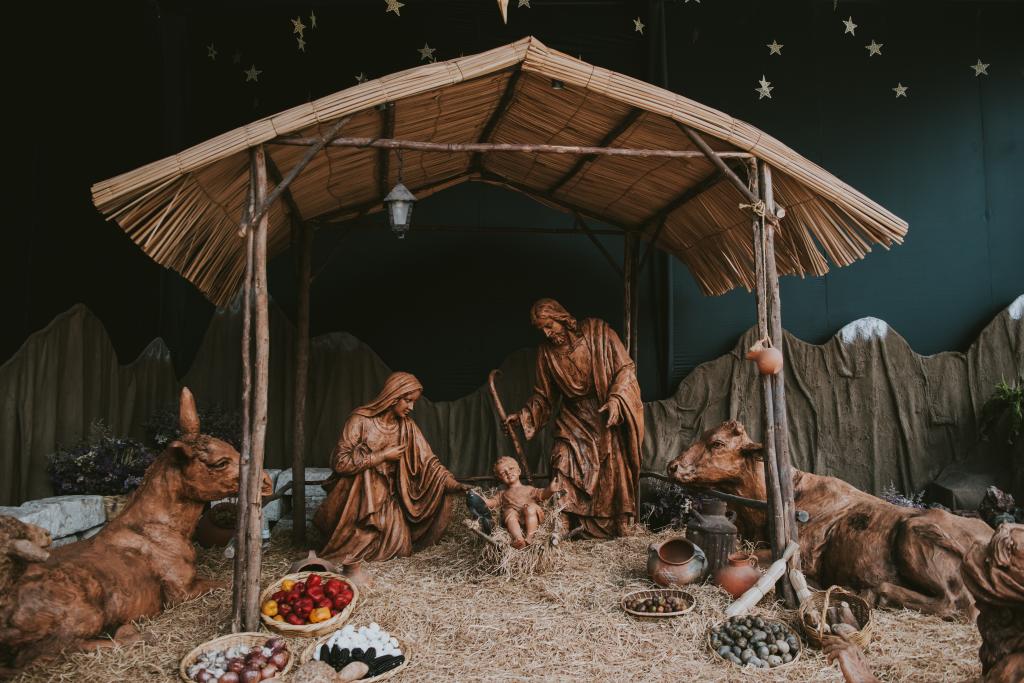 "When Christmas Smelled Like Dung"
Nothing is untouched from the smell of hay and dung.
Even my little baby lying there in dust and hay is absent
of a newborns scent. What do newborns smell like, anyway?
Why are all these people here? Why do they keep staring?
What do they want? Are they going to take my baby?
Or is it my baby, I'm not sure anymore?
No one can blame new parents for wondering these things.
So much is going on; I'm stressed. I keep saying to myself,
"If I was violent, that innkeeper would be sorry for turning us away."
Why do I keep feeling shame and embarrassment about Mary?
She's pregnant, and it's not my child. We haven't even known
each other yet. I must remember what the angelic being told me.
There are so many people here. And the animals, so many animals.
Why didn't the innkeeper give us a room? Mary, poor Mary.
She's tired and stressed. What did the angelic being tell me?
I wish I could remember; it was in the middle of the night.
I thought I was dreaming; I pinched myself to see if it was real.
The angelic being told me this baby is God's God's!