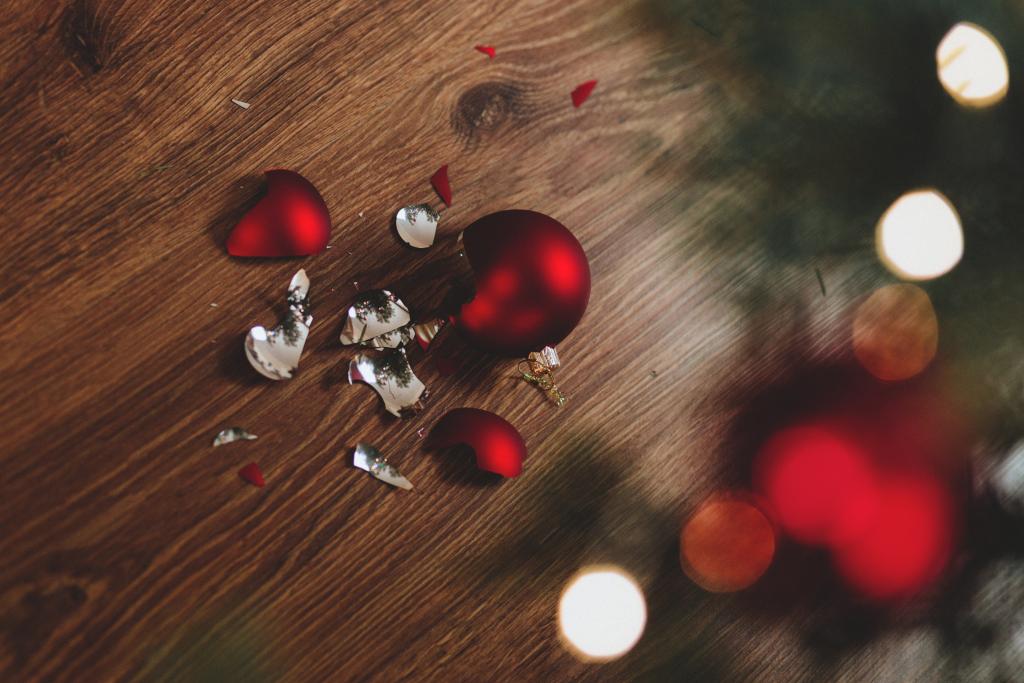 Poem: "The Day Christmas Shattered"
I'm always a reminder of that day.

A photo. A faded G.I. Joe action figure. The smell of Christmas trees.
That photo. My sister in a pink button-up shirt, sitting next to our dad, with caution and trepidation. Me on the other side. I'm in a striped maroon LaTigre polo shirt—it's too tight on me. I look nervous and sad and lost. My dad in the middle. Brown collared shirt under a white sweater under a light brown blazer. His mustache neatly trimmed. He had hair then and it was black. His arms unwillingly around my sister and me. My dad's face, shows every bit of not wanting to be in the photo. Christmas presents are strewn about piled high behind us, underneath a tree. We are crying for different reasons, but there are no tears. This is the day Christmas shattered and All the King's Men couldn't put it back together again. God, get me out of here and fast.