My mind is swirling with all that has been happening because of the Coronavirus. I feel like I am living in a bad dystopian novel. Is it me or does it feel like we're in perpetual winter? The sky is grey; the chill is lingering in the air, and the roads are always wet. There is a lot of unexpectedness the Coronavirus has stirred up that I was never expecting. You might've noticed I used the root of the word expect twice in the previous sentence. We, I mean, I take for granted a lot of things in this world. I expect there to be toilet paper on Fred Meyer's grocery shelves. I expect there to be flour at Smart Food Services Restaurant Wholesale for the Liege waffles we make at our coffee shop. I expect life to go on as usual, like the time before last. But I did not expect a global pandemic to disrupt life as usual.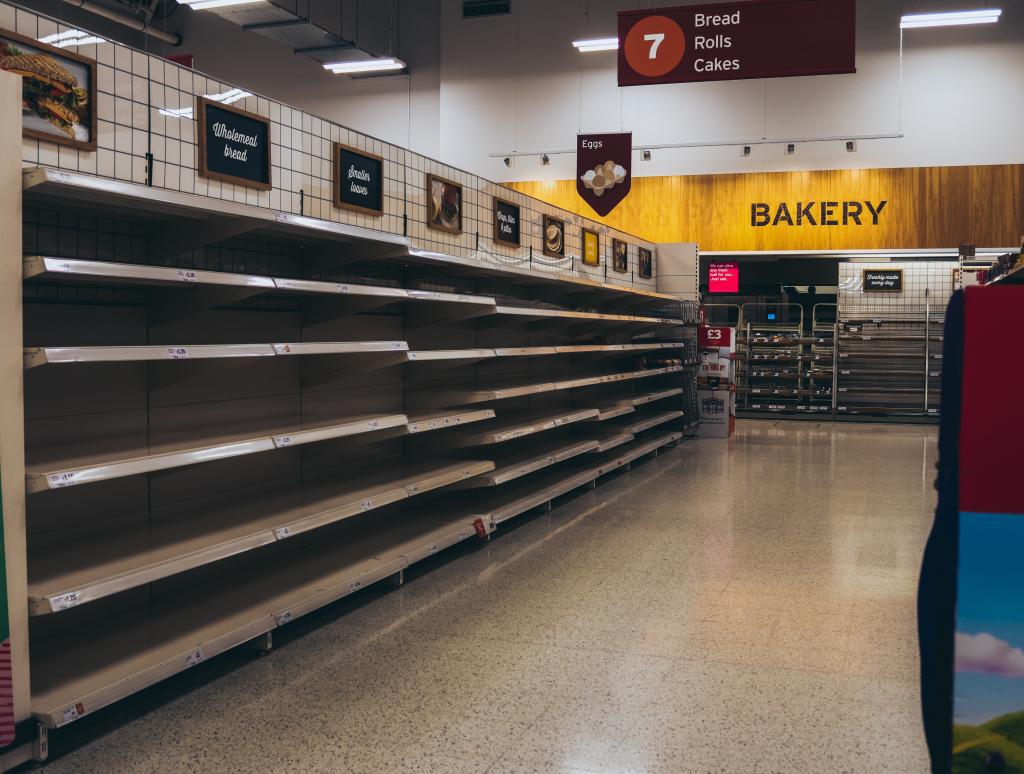 We often come to expect life as usual, even when confronted with adversity. I have longed for things to go back to how they were before COVID-19 disrupted everything I consider being normal and routine. The drive to carrying things on as normal is in all of us, maybe because there is comfort and safety in the expected and predictable.
Most of us are very resilient and can overcome disruptions, hang-ups, or some form of disorder that causes a disturbance or problem which interrupts our lives. Sometimes we run into an event or incident that is a crisis moment. This crisis moment can cause distress, which alters how our brain functions. When this takes place our mid-brain, the fear center of our brain, takes over and looks for immediate stress relief, and not in a rational way. This is when anxiety, fear, and panic take over, and our cognitive mechanics or our ability to stabilize our thoughts and emotions can go out the door.
"The anxiety center of the brain works on triggers not on data" — Dr. Bienert
I am confident stating all of us have been in an ongoing crisis moment for over two weeks because of the global pandemic. A lot has changed. Things have changed drastically in our daily lives and routine; in our jobs, our businesses, schools, graduation ceremonies, wedding plans, child-care, relationships, and much more. To say we are all having a crisis moment might be a bit of an understatement.
"I did not expect a global pandemic to…"
The director of my graduate program emailed to the students in the Master of Arts in Clinical Mental Health Counseling program talking about the disruptions and changes our program is facing because of COVID-19. In the email, he posited all of us can finish the sentence, "I did not expect a global pandemic to…" And I believe we can finish the sentence all too well or not so well.
So what happens when we are in a perpetual crisis moment? How do we stop our midbrain from ruling our actions and self-regulate our emotions, so we're not making decisions out of anxiety, fear, and panic? How do we stabilize our cognitive mechanics to identify our natural support systems and become self-sufficient during COVID-19? To cope effectively means to survive and thrive, not just in the crisis moment and beyond.
In one of our Zoom classroom session, Dr. Bienert, who is teaching my Crisis & Trauma counseling class, shared with us the following coping tools, and I want to pass them on to you.
How To Cope in the Moment (COVID-19)
The best coping skill is to verbalize what is going in your emotions.
Limit your intake of news and social media (It is helpful to be prepared, but not helpful to be panicked).
Recognize what you can control and focus on that. "Accept the things we cannot change and have the courage to change the things we can." Be present with what is in front of you and stay where your feet are.
Implement self-care (take care of your heart, mind, and spirit… Listen to your body cues and rest when needed). You can't pour from an empty cup.
Utilize online meetings and literature.
Don't forget how resilient you are. Just take one day at a time.
Ask for help if needed. You are not a burden—people want to see you thrive.
If you find yourself controlled by your midbrain—the seat of fear, anxiety, and panic. I hope what I've shared with you here will help you cope in the moment and provide you with cognitive stability and the ability to self-regulating your emotions.
I am sending this blog post to you all first before I post it on my blog. In the following days I will also send you other some other coping techniques you can use to help during this time of uncertainty.
I am praying for all of you and I am thankful for each of you!
Grace and Peace,
Joe